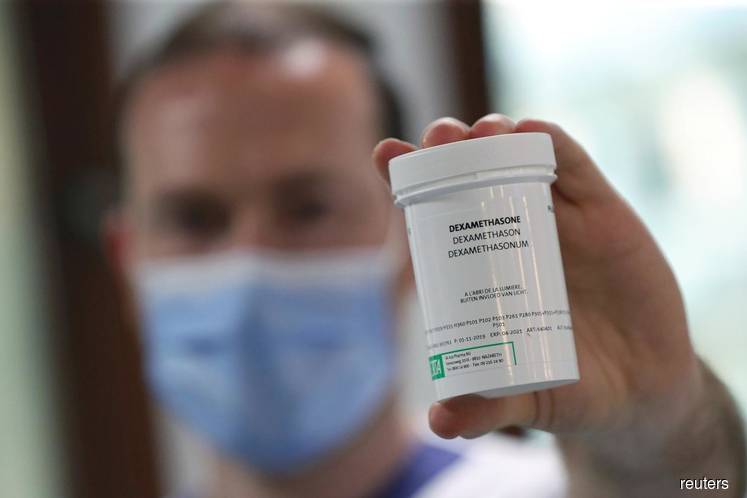 KUALA LUMPUR (June 17): Health director-general Datuk Dr Noor Hisham Abdullah has cautioned the public not to use dexamethasone, a medicine which can reduce the risk of deaths among Covid-19 patients, without a doctor's prescription.
He said even though the drug has been used for treating other illnesses such as cancer, it has side effects such as muscle weakness and bone loss.
"From day one, we have been using this medicine as well. So, it is not something new but because of the Covid-19 infections, every day brings new lessons and challenges," he said during a media briefing.
Noor Hisham said the medicine should be used in advanced cases of Covid-19.
"We have evidence to show that it works in Category 5 patients, which means that for patients who have been ventilated, one-third of them respond to the treatment and they can recover.
"Nonetheless, we must be careful in terms of the usage of this medicine as it has its side effects and complications as well," he said.
Noor Hisham said the health ministry had been using the medicine in 4mg doses twice or three times a day for a maximum of five days in treating Covid-19 patients.
However, randomised clinical trials at the University of Oxford showed dexamethasone helps to reduce inflammation, as well as the risk of death among Covid-19 patients with serious breathing difficulties, especially those who are needing ventilator support.
"The issue is, can we use it for Covid-19 patients. We can use it but the recommendation is for advanced cases, not for Category 1 and 2," he added.
Read also:
Covid-19: Malaysia's active cases drop below 600-mark as 140 cured today 
Covid-19: MoH detects new MDR cluster in Sabah linked to senior citizen who passed away at home