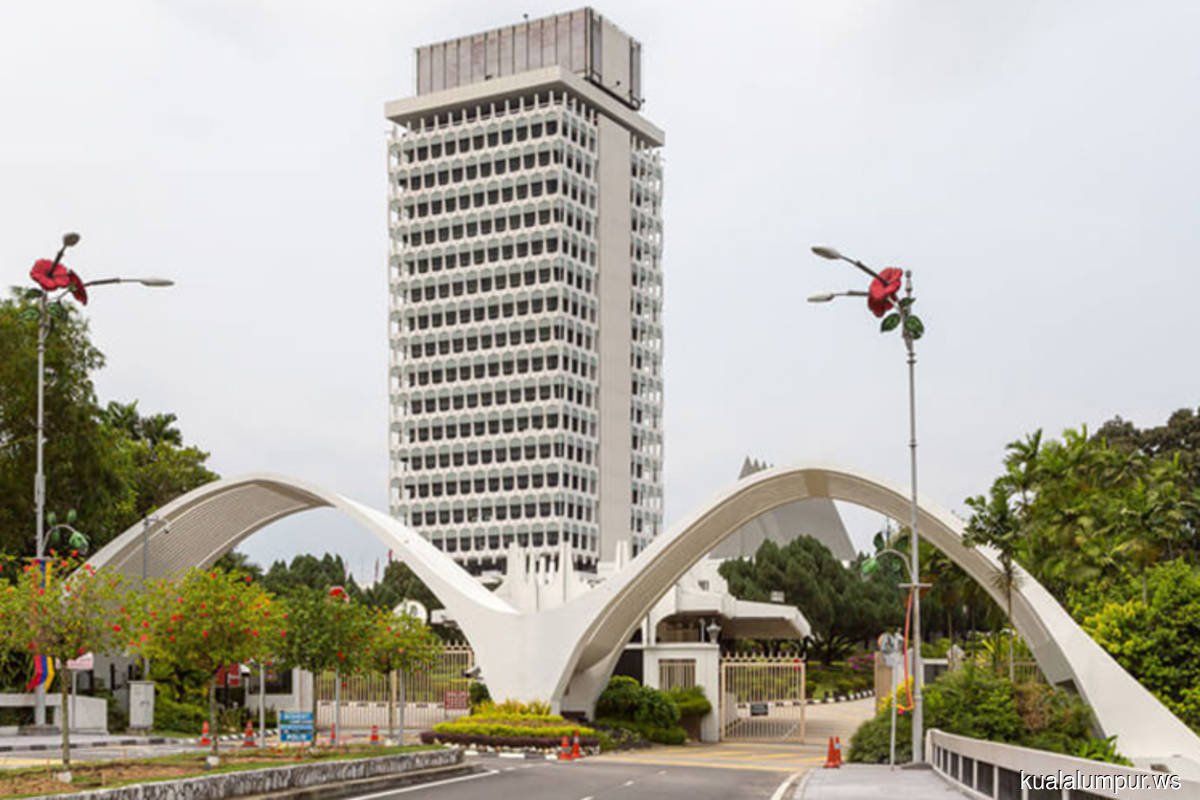 KUALA LUMPUR (Nov 2): A few Dewan Negara staff have caught Covid-19, rendering Parliament a high-risk area, Minister in the Prime Minister's Department (Parliament and Law) Takiyuddin Hassan confirmed today. 
He also said there is a possibility that a few Dewan Negara senators may have also been infected due to close contact with the infected staff, but did not reveal who these senators were.
He added that they are now being tested for the coronavirus.
Dewan Rakyat Speaker Datuk Azhar Azizan Harun adjourned the Parliament session at 1pm today, after meeting with party whips earlier in the morning to discuss the motion to end the session earlier.
Parliament sessions typically end at 5.30pm. 
Takiyuddin explained that the Ministry of Health had classified the Parliament building as a "high-risk" area and it would be dangerous if parliamentarians were to have full-day proceedings. 
"The Health Ministry said that the risk is very high if parliamentarians were in this enclosed space for long," he said. 
With this, the minister invoked Standing Order 12(1) to pass a motion that the session would end in the afternoon. 
He also said this was a preliminary measure and the need to shorten sessions will be evaluated daily.
After the motion was passed, Takiyuddin also explained that the shorter hours will not affect Members of Parliament's (MPs) rights or cut into their time to debate, vote, or even propose motions. 
Ex-finance minister Lim Guan Eng (PH-Bagan) then stood up to request more time to deliberate with leaders of the opposition before passing any motion.
However, Takiyuddin said today's motion was only for today's proceedings and that they would decide on whether or not to have shorter sessions on a day-to-day basis. 
The minister also said Parliament was looking at having shorter sessions this whole week.
Following this, Teo Nie Ching (PH-Kulai) proposed for Parliament to extend this session for another week. 
Former human resources minister M Kulasegaran (PH-Ipoh Barat) then asked for the Speaker to consider virtual Parliament sittings as has been done in the UK. 
Earlier today, Senator Ras Adiba Radzi said her special aide and sister Ras Rafiona Radzi had tested positive for Covid-19 and is currently being treated at Sungai Buloh Hospital in Selangor.
She, along with 10 other family members, are awaiting their test results.
For more Parliament stories, click here.
Read also:
Dewan Rakyat sittings can't be held virtually, says Ismail Sabri
Senator Ras Adiba says special aide tested positive for Covid-19 
Some Dewan Negara staff caught Covid-19, says Takiyuddin
MPs told to put aside political differences, unite to curb Covid-19