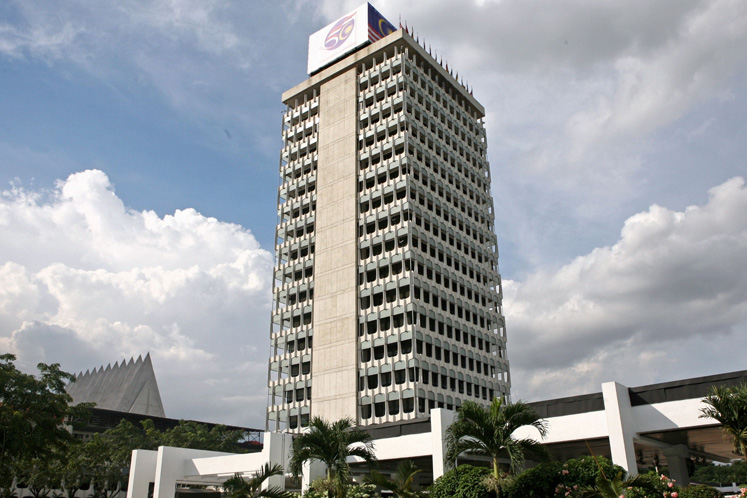 KUALA LUMPUR (March 18): The Dewan Rakyat today observed a minute of silence as a mark of respect for the victims of the mass shootings at two mosques in Christchurch, New Zealand, which resulted in 50 deaths.
Dewan Rakyat Speaker Datuk Mohamad Ariff Md Yusof, when concluding the session to debate an emergency motion regarding the tragedy, requested Muslim Members of Parliament (MPs) to recite the 'surah Al-Fatihah' while non-Muslim members observed the one minute of silence.
"We hereby extend our stand to the New Zealand Parliament and Government through this motion. The terror attacks upon the Muslim community at the Al Noor and Linwood Mosques in Chrischurch, New Zealand, are a despicable crime, and that the Malaysian Parliament supports the New Zealand Government in rejecting any form of terrorism.
"We are confident that the New Zealand Government will ensure that justice is served for the sake of those who lost their lives in this tragedy," he said.
Earlier this morning, PKR President Datuk Seri Anwar Ibrahim (PH-Port Dickson) tabled an emergency motion in Dewan Rakyat to debate the tragedy.
He condemned the terror attack as a "cowardly act" aimed to cause fear and suspicion between non-Muslims and Muslims.
Apart from Anwar, four other MPs spoke up in support of the motion, all of them condemning the terror attacks and urged the authorities to curb hatred and promote harmony between different ethnic and religious groups.
The four MPs were: Datuk Seri Reezal Merican Naina Merican (BN-Kepala Batas), Lim Kit Siang (PH-Iskandar Puteri), Datuk Dr Mohd Khairuddin Aman Razali (PAS-Kuala Nerus) and Datuk Seri Dr Wan Junaidi Tuanku Jaafar (GPS-Santubong).