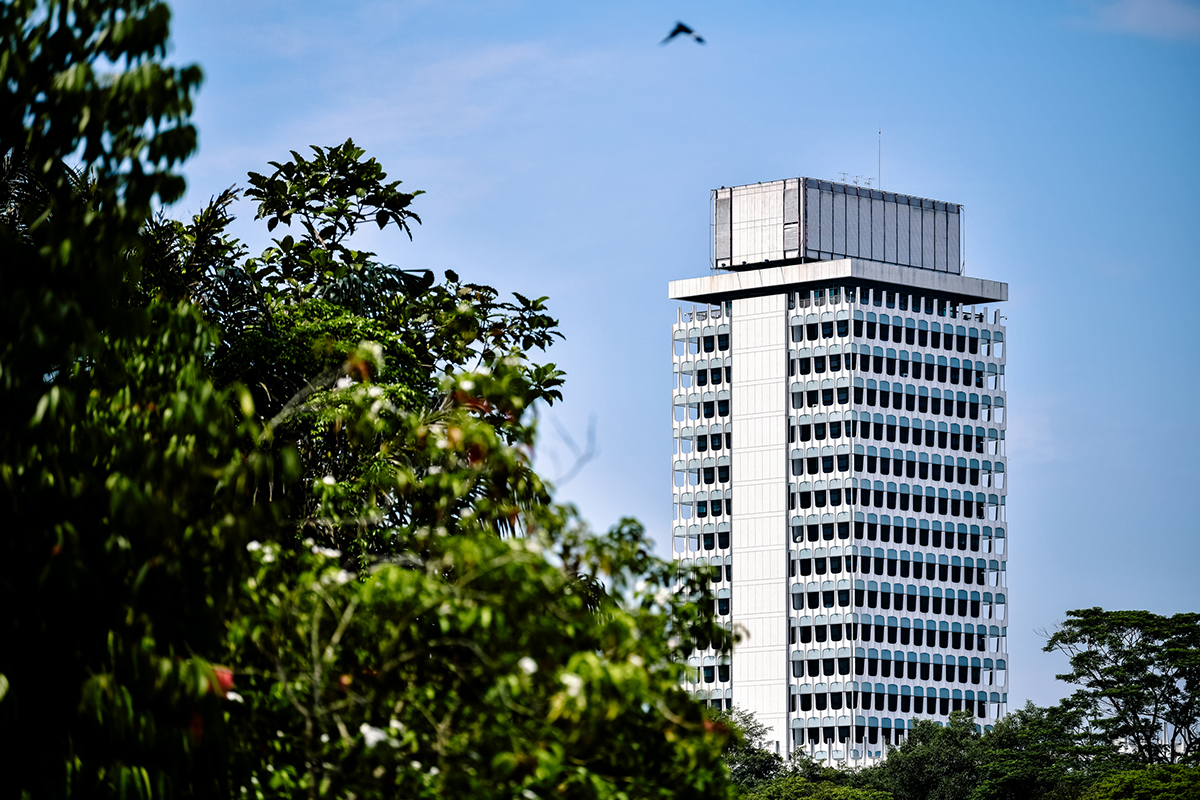 KUALA LUMPUR (Dec 21): Dewan Negara will record the attendance of ministers in coming sessions as the Cabinet is accountable to Parliament, said Dewan Negara Speaker Tan Sri Dr Rais Yatim.
"The Dewan Negara Secretary, in accordance with the spirit of Article 43(3) of the Federal Constitution, will record the attendance of ministers at the upcoming [senate] sessions," he said while opening the Dewan Negara proceedings for the first meeting of the first term of the 15th Parliament on Wednesday (Dec 21).
"This is specifically to give us the impression that collectively the Cabinet is accountable to Parliament. This has never been mentioned before but it is important for this Upper House to note it as a responsibility," he said.
In his speech, Rais also said that a total of 17 members of the Dewan Negara had resigned in the days leading up to the 15th general election (GE15) with the intention of contesting, with some candidates being successful while others were not.
"Six new appointees, four as ministers and two as deputy ministers have already started serving as members of the administration. Some who lost in the GE15 were also appointed and are in this group," he added.
On Dec 3, Pakatan Harapan (PH) secretary-general Datuk Seri Saifuddin Nasution Ismail and former finance minister Tengku Datuk Seri Zafrul Tengku Abdul Aziz were sworn in as senators following the appointment of Saifuddin as Minister of Home Affairs and Tengku Zafrul as Minister of International Trade and Industry.
Barisan Nasional (BN) secretary-general Datuk Seri Dr Zambry Abd Kadir and chief Shariah Court judge Datuk Dr Mohd Na'im Mokhtar also took their oath as senators on Dec 3 after Zambry was named Minister of Foreign Affairs and Mohd Na'im the Minister of Religious Affairs.
On Dec 10, PKR vice president K Saraswathy and former PKR Wanita chief Fuziah Salleh took their oath as senators. Saraswathy is taking the post of deputy entrepreneurship and cooperative development minister and Fuziah is assuming the deputy domestic trade and cost of living minister post.
Rais described this Dewan Negara session as "meaningful", despite only being one day long, because the government administration now led by 10th Prime Minister Datuk Seri Anwar Ibrahim had begun its tenure.
For more Parliament stories, click here.
Lam Jian Wyn & Surin Murugiah