This article first appeared in Personal Wealth, The Edge Malaysia Weekly, on July 8, 2019 - July 14, 2019.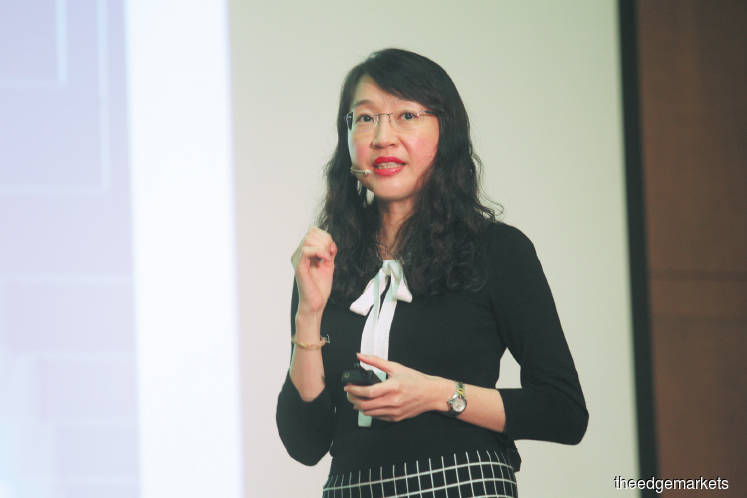 The advancement of technology has huge potential to help seniors improve their quality of life. However, many high-tech products and services targeting seniors nowadays are not designed with the users in mind, said Dr Teh Pei Lee, associate professor at the School of Business in Monash University Malaysia at the recent Third Age Economy Symposium.
"Some engineers working on prototypes for this market have told me that they want to instal various sensors to enhance the ability of the end product. I said that is not necessary. Why design fancy products if they are not actually addressing the needs of seniors? They should think more about the intended users and how they would respond to the technology if they want to come up with something truly meaningful," said Teh.
In her presentation titled "Technology for life tomorrow", Teh said technology developers should spend more time and effort determining whether the products and services they are working on would actually solve a real-world problem faced by their target market — the seniors. One of the design sciences approaches that Teh likes to refer to for this purpose is the Fogg Behavioural Model, introduced by Stanford University's B J Fogg. He is the founder and director of the Stanford Behaviour Design Lab.
According to the Fogg Behavioural Model, three elements — motivation, ability and trigger — would need to come together in order for a behaviour to occur. If an ample degree of motivation to perform a behaviour is matched with the ability to do that behaviour, only a trigger would then be needed for the behaviour to occur, said Teh.
"In reality, there are many products that do not meet the two elements, motivation and ability. For example, older adults typically need eyeglasses and hearing aid. But the motivation to wear the hearing aid is very low compared with eyeglasses, so, many seniors do not want to use them.
"The Fogg Behaviour Model states that successful design can create a behavioural change. The smartphone is a prime example of that — it is now a habit for us to scroll our phones from time to time. This is not something that we did 10 years ago," she said.
More importantly, the product has to excite and delight the seniors, said Teh. This would be the trigger in the context of assistive technologies.
Teh is the director of Monash University's Gerontechnology Laboratory, which aims to translate research into new products and services as well as shape public policies to improve the health and well-being of older people.
The lab's current focus is designing technology in a physical environment for independent living and social participation for seniors, said Teh. Launched in 2016, the lab consists of a Living Hall Station, Kitchen Station, Cognitive Station and Health Station.
The lab engages students and researchers across Monash and partners in universities, business and government, locally and internationally, said Teh. Aside from holding various activities and programmes for seniors, the lab also develops gerontechnology research projects. Speaking to Personal Wealth after her presentation, Teh said it includes development of a gerontological interface smartphone home system and Soft Service Robots, among many others.
Leveraging near-field communication technology, the smartphone home system allows its users to switch on and off home electrical appliances such as lights, televisions, radios and air-conditioners via a smartphone app. The app can also be launched automatically through a photo interface — users can simply place their smartphones over a photo of the appliance they wish to activate.
"The photo interface was introduced because we wanted to address the problem of memory loss and language barriers — everyone can understand pictures just by looking at them," said Teh.
The Soft Service Robot is a human-size tele-operated mobile robot platform integrated with a soft robotic gripper to assist users that include seniors and caregivers. "This robot can pick up fragile items like glasses and eggs. These are the kind of devices that could help prevent accidents and relieve the caregivers' time," said Teh.
If the products are found to be valuable to the potential users, they could be commercialised in the future. However, Teh said this process should not be rushed — proper tests should be done to ensure that all of the prototypes' weaknesses are addressed before they are commercialised. The end products should also be affordable, she added.
"At the end of the day, we are working on something that is continuously evolving. Once we finish the first phase, we move on to the next phase, which involves more advanced technology. Therefore, we welcome any funding agencies to provide us with the support to kick-start future projects," said Teh.