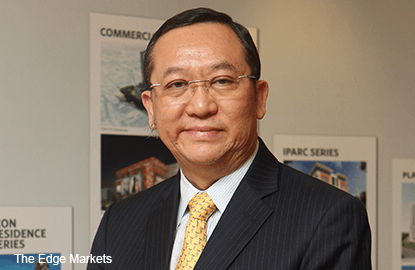 This article first appeared in The Edge Financial Daily, on January 11, 2016.
KUALA LUMPUR: The local property market is expected to remain dampened in 2016 amid the various headwinds affecting the sector, but analysts believe Malaysian developers should be able to weather another challenging year ahead if they continue to capitalise on the affordable housing segment, which continues to see resilient demand.
AllianceDBS Research analyst Quah He Wei said while the outlook for 2016 is not much better than 2015, the property market should be on a steady footing, provided the overall economy remains healthy.
He said many developers deferred their launches in 2015, amid the weaker-than-expected market.
"After a slow 2015, we believe developers would have revised their marketing strategy to target products that remain in demand in 2016, especially affordable housing," he told The Edge Financial Daily.
Hence, Quah prefers MKH Bhd and Matrix Concepts Holdings Bhd due to their large exposure to the affordable housing segment.
Mah Sing Group Bhd group managing director Tan Sri Leong Hoy Kum also expects the current preference for affordable homes to continue into 2016.
Leong said the previous year was a challenging one for the property market, amid tighter lending policies, and the implementation of the goods and services tax (GST) in April.
"Developers mostly held back launches last year. The impact of the implementation of the GST was inevitable and it affected all industry players. However, we believe there will still be a need for well-located products that are in line with current market demand, which is focused on affordability," he said.
As such, he said Mah Sing will continue to focus on end-user demand for beginner homes, driven by a younger demographic, continuing new household formations and stable labour market conditions.
The group, which was picked as Macquarie Research's top pick for the Malaysian property market in a strategy report dated Dec 15, 2015, for having positioned itself well in the market to capture first-home buyers and upgrades at affordable price points, has also maintained its 2015 property sales target of RM2.3 billion for 2016.
UEM Sunrise Bhd, the largest landlord in Iskandar Malaysia, Johor, which has been plagued by mounting supply glut concerns, told The Edge Financial Daily that it expects growth of house prices in Kuala Lumpur, Selangor and Johor to continue moderating between 8% and 12%,  seen in 2014, to settle at about 5% in 2016.
For the central region in Peninsular Malaysia, he said residential property transactions remain healthy in the lower and more affordable brackets, with houses priced at RM50,000 to RM100,000.
But the southern region has seen a slowdown in demand for residential houses, though demand for mid-range-level units, priced below RM500,000, has stayed resilient.
"The market has now become a homebuyer market, with genuine homebuyers looking for properties to occupy, rather than an investor market. The focus will be more on the affordable end of the spectrum, at least in the short term," said UEM Sunrise managing director and chief executive officer Anwar Syahrin Abdul Ajib.
As such, he said UEM Sunrise's launches in 2016 will be more targeted — as it aligns the mix of its products and timing of launches — to maximise opportunities in view of another challenging year ahead.
On Iskandar Malaysia, Anwar Syahrin expects the market to remain challenging, but said the group is satisfied with the performance of its existing projects there so far.
"Our existing projects, such as East Ledang, Nusa Idaman and Nusa Bayu, are seeing sales take-up rates of 90%, 95% and 83% respectively as at end-October 2015," said Anwar Syahrin.
Going forward, UEM Sunrise will be launching its Denai Nusantara development, an affordable housing project worth RM188 million in gross development value, in Nusajaya, Johor. It will feature 1,109 apartment units priced at RM150,000 each, and 108 single-storey shoplots costing RM200,000 per unit.
In the meantime, the group will continue to work on its four main township developments in Nusajaya, namely East Ledang, Puteri Harbour, Nusa Idaman and Nusa Bayu down south. It also expects sales from its overseas developments to cushion the impact of the slower domestic market.
"Regardless of the present market conditions, we still have a sizeable land bank, which offers significant future potential," said Anwar Syahrin. It has close to 15,000 acres (6,070ha) of land locally and abroad, though 77% of that are in Johor.