This article first appeared in The Edge Malaysia Weekly, on August 27, 2018 - September 02, 2018.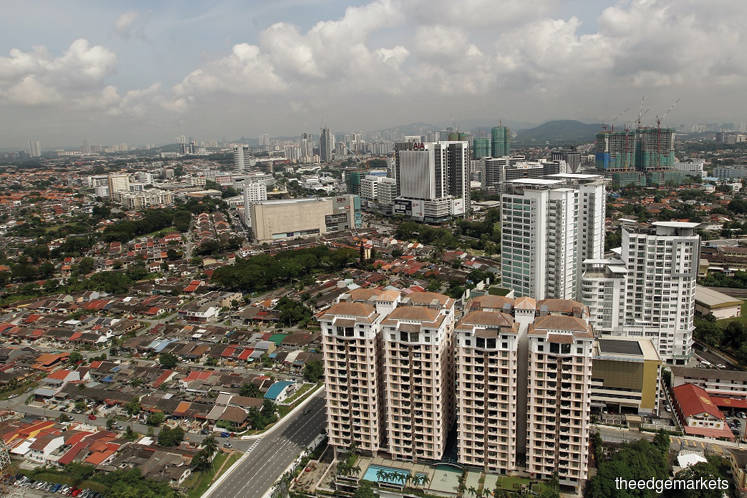 THE property development sector, while remaining cautious, has generally been more positive since the new government took office. The government has plans to announce a new national housing policy, and to set up a single entity to address affordable housing.
Housing and Local Government Minister Zuraida Kamaruddin recently told reporters that the National Housing Policy — expected to be rolled out next month — aims to provide cheaper and comfortable affordable homes for the bottom 40% (B40) and middle 40% (M40) households.
She said the policy will also address the definition of affordable housing, the current house price and the future building concept, size and amenities that the ministry intends to incorporate in public and private housing schemes.
While property developers are generally positive about the outlook for the market, they stress the need to address other issues as well. Top on the list for them is the need to revise and relax the lending rules and requirements.
"Many first-time homebuyers still find it challenging to meet the strict terms for loan approvals. LBS [Bina Group Bhd] believes more flexible end financing guidelines and additional incentives by the government and Bank Negara [Malaysia] will greatly empower first-time homebuyers financially and bring them closer to realising their dream of owning a home," LBS group managing director Tan Sri Lim Hock San tells The Edge.
To keep the group's developments affordable, it prioritises responsible management of project sites, innovative building practices with the Industrialised Building System, purposeful designs as well as sourcing materials in a way that reduces its carbon footprint, says Lim.
LBS' affordable housing includes the LBS SkyLake Residence in Puchong, Selangor, and Magma Garden at Bandar Putera Indah in Batu Pahat, Johor.
Apart from that, LBS is also involved in Perumahan Penjawat Awam Malaysia (PPAM), an effort by the government to support civil servants in buying houses in schemes such as PPAM Alam Perdana @Selangor, PPAM Mercu Jalil @Bukit Jalil and BSP Bayuanmas @Bandar Saujana Putra (Rumah Selangorku).
Going forward, Lim hopes the government will consider providing subsidies to support developers further.
"Perhaps the government could consider incentives for township developers since they generally invest more in the overall planning, which includes the strategic layout of houses, infrastructure and accessibility," he says.
Mah Sing Group Bhd agrees that mortgage approvals continue to be the biggest challenge for most developers. However, it is positive about the government's initiative to relax current lending guidelines to enable more first-time homebuyers to secure housing loans.
"We are optimistic about the outcome of the discussions and any easing of lending rules by the banks or new financial assistance schemes from the government will facilitate home ownership," says Mah Sing group managing director Tan Sri Leong Hoy Kum.
He adds that the medium to long-term outlook will continue to be strong for property buyers who are buying for their own use or for long-term investment. "Property remains one of the safest forms of investment and a good hedge against inflation."
Mah Sing, which has been focusing on affordably priced houses in recent years, says 74% of its target sales for residential properties this year are priced below RM500,000.
Last year, it introduced the Reinvent Affordability Campaign, which focuses on providing affordable houses priced below RM500,000 with premium features. The campaign saw projects such as M Vertica in Cheras, M Centura in Sentul, M Vista in Penang and Meridin East in Johor being well received by the market.
As for the government's announcement of exemptions for certain building materials and construction services from the Sales and Services Tax, Mah Sing says this would certainly help to relieve the pressure of construction costs.
According to MIDF Research analyst Jessica Low Jze Tieng, the reintroduction of SST is expected to bring cost savings to property developers, although the quantum of saving in input costs is expected to be minimal.
"Based on our channel checks, we gather that cost savings from the reintroduction of the SST to be in the range of 2% to 5%," she tells The Edge in an email response, adding that developers are expected to pass on partial cost savings to buyers, which may result in lower selling prices.
However, as the quantum of decline in property prices is expected to be minimal, she says it will not have a significant impact on demand for properties as they are big-ticket items.
"For stock picks, we like UOA Development Bhd ('buy', target price: RM2.80) for its attractive dividend yield and healthy balance sheet. For Mah Sing, with a business direction in developing more affordable homes, we are recommending a 'buy' call (target price: RM1.60) due to a stable property sales outlook and decent dividend yield of 5.3%," says Low.
Save by subscribing to us for your print and/or digital copy.
P/S: The Edge is also available on Apple's AppStore and Androids' Google Play.