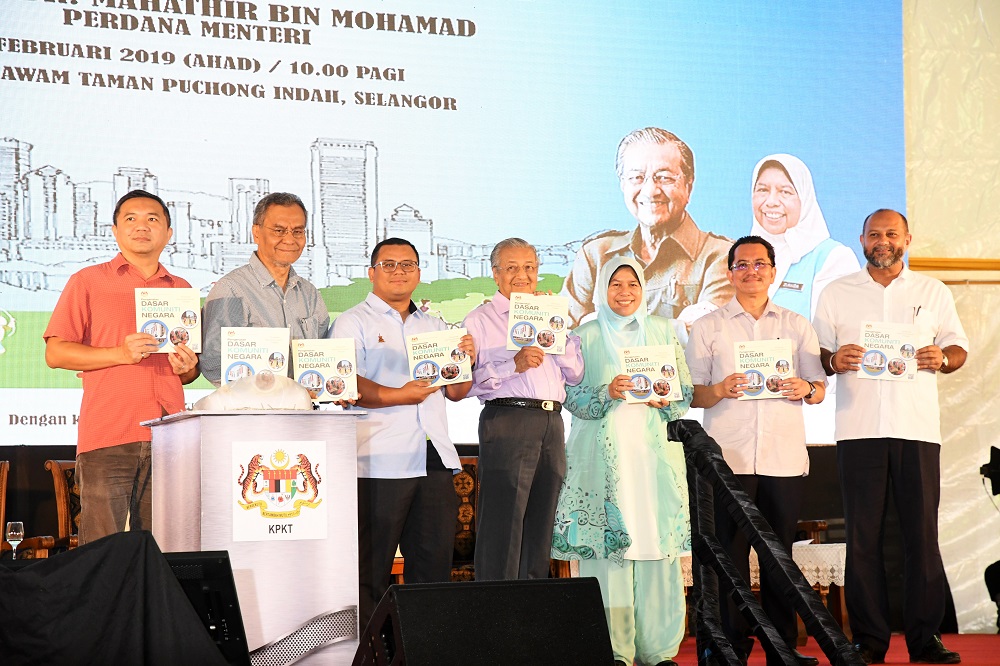 KUALA LUMPUR (Feb 17): Prime Minister Tun Dr Mahathir Mohamad has urged the private sector to give back to society by working together with the Government to build more affordable homes for Malaysians.
"The Pakatan Harapan Government has promised to build one million affordable homes in 10 years... We might not have enough resources to build this amount of houses in 10 years, so it's crucial to work with the private sector to achieve this target," he said in his speech during the launch ceremony of the National Community Policy or Dasar Komuniti Negara (DKN) today at Puchong Indah, Selangor.
To achieve the target efficiently, the Government will look at potential locations for affordable housing and work with developers to build houses of different price ranges for homebuyers.
He said the current annual target of 100,000 houses is achievable.
"Affordable homes are not only about pricing, the comfort is equally important as it reflects our general living standards," he added.
He also advised People's Housing Projects (PPR) residents who have talent in cooking or baking to start small businesses and leverage on social media or the Internet to market their products to increase their income.
"With increased income, one day they might upgrade to better houses, and in turn become potential customers for private developers," he noted.