This article first appeared in The Edge Malaysia Weekly, on November 8, 2021 - November 14, 2021.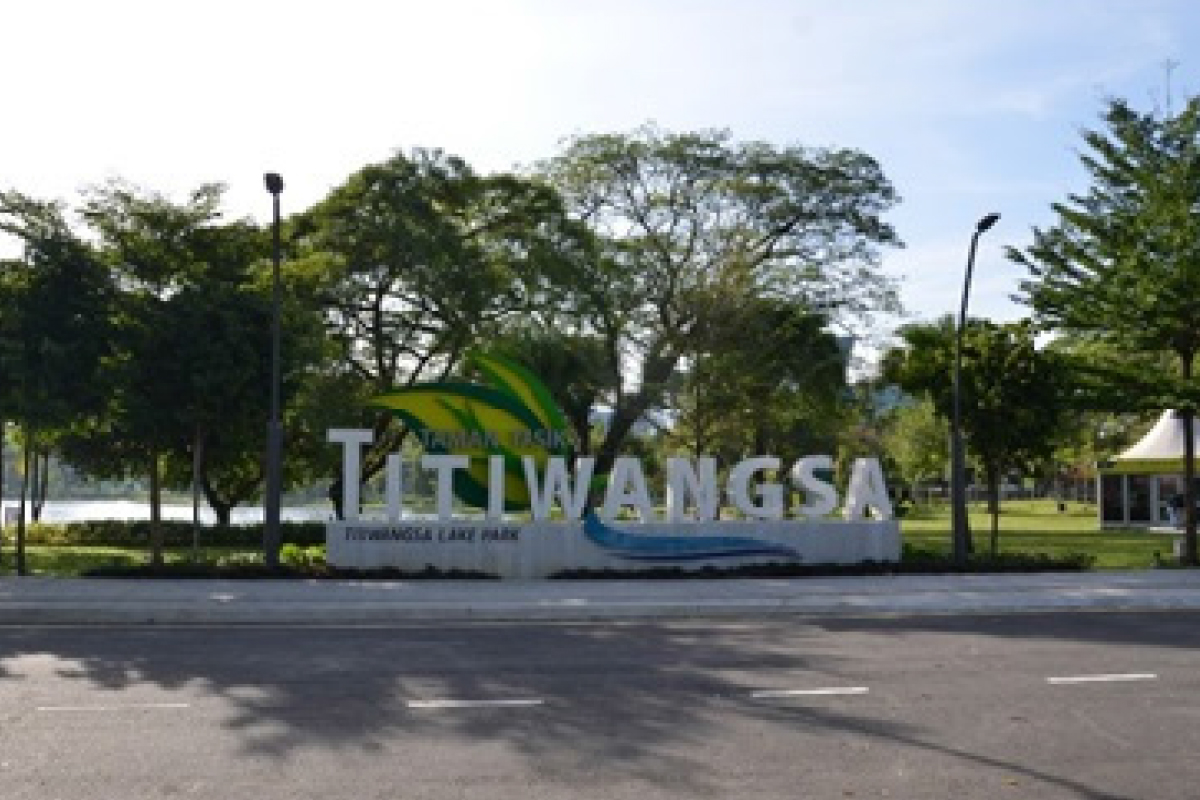 SEVERAL property developers are understood to be eyeing a 200-acre tract of government land in Kuala Lumpur that stretches from Taman Tasik Titiwangsa on Jalan Kuantan, including a nine-hole golf course — Kelab Golf Titiwangsa PDRM — all the way to Jalan Sultan Yahya Petra, where the police training centre (Pusat Latihan Polis) is located, sources familiar with the matter tell The Edge.
While details are scarce, one source says it is still early days and the government has yet to decide whether to call for a tender, obtain requests for proposals from the interested parties or maybe consider a relocation of existing facilities via a land swap. "So far, from what we know, the government is just collecting proposals for now … but let me tell you, it is a beautiful piece of land," one of the interested parties tells The Edge. "The only issue could be a number of heritage buildings on the land, but everything is still at the preliminary stage."
Another source says some of the developers have already briefed the top brass at Bukit Aman, as the golf course is likely to make way for development.
The government entity that owns the sought-after tract is understood to be the Federal Lands Commissioner. Considering its proximity to the city centre, the gross development value could go into the billions.
While many parties are said to be interested, it is understood that several heavyweights are eyeing the land. They include Tan Sri Syed Mokhtar Albukhary's Tradewinds Corp Bhd; Tan Sri Vincent Tan Chee Yioun, who controls the diversified Berjaya group of companies; and Malaysian Resources Corp Bhd (MRCB), which is controlled by the Employees Provident Fund, to name a few.
Tan, especially, is said to be very keen, but what his plans entail is not known. Via his private and listed entities, the businessman has a shareholding of more than 86% in Berjaya Land Bhd (BLand), which has interests in gaming and lottery management, motor retailing, hotels and resorts, and property development and investment, among others.
One of the country's largest property groups, BLand has under its belt developments such as The Link 2 and KM1 East in Bukit Jalil, and The Peak @ Taman TAR in Ampang. It owns the Bukit Kiara Equestrian & Country Resort in Kuala Lumpur; Kelab Darul Ehsan in Ampang, which has a golf course and related facilities; as well as the Bukit Jalil Golf and Country Resort, among other assets.
In addition, it has about 20 hotels in its stable, including the Four Seasons in Kyoto, Japan; a chain of hotels in Iceland under the Icelandair banner; as well as The Castleton and Berjaya Eden Park in London.
For its financial year ended June 2021, BLand suffered a net loss of RM250.34 million from RM5.4 billion in revenue. In FY2020, it incurred a net loss of RM36.84 million from RM5.16 billion in revenue.
As at end-June this year, BLand had deposits, cash and bank balances of RM557.85 million, and RM188.2 million in assets held for sale. On the other side of the balance sheet, it had long-term borrowings of RM1.79 billion and short-term debt commitments of RM1.3 billion.
At its close of 24 sen last Friday, BLand had a market capitalisation of RM1.2 billion.
Syed Mokhtar's Tradewinds Corp is one of the largest hotel owners in the country, controlling eight hospitality assets including its flagship, The Danna Langkawi, and Pelangi Beach Resort & Spa, also in Langkawi, as well as Hilton Petaling Jaya and Hilton Kuching.
It has more than 4,000 acres of land bank in Malaysia, with some choice parcels in the city centre. As at end-December 2019, Tradewinds Corp had total assets amounting to RM4.14 billion and total liabilities of RM3.03 billion.
Nevertheless, for its financial year ended December 2019, the company suffered an after-tax loss of RM46.46 million from RM421.43 million in revenue. It has recorded five consecutive years of losses since FY2015.
MRCB, in which the EPF has 36.2% equity interest, is among the country's major developers and also has a relatively large construction arm. It controls KL Sentral, the transit-oriented development and rail transport hub in Kuala Lumpur.
According to its FY2020 annual report, MRCB has an urban land bank of 323 acres, pegged at a gross development value of RM32 billion, and an external client construction order book of more than RM21.7 billion.
For its six months ended June this year, the company suffered a net loss of RM27.21 million from RM452.46 million in revenue. For the corresponding period a year ago, it had a net loss of RM204.81 million from RM592.93 million in sales.
As at end-June, the company had deposits, cash and bank balances of RM426.13 million, long-term borrowings of RM1.23 billion and short-term debt commitments of RM710.37 million. At the end of the period in review, MRCB had retained earnings of RM115.34 million.
At its close of 38.5 sen last Friday, MRCB's market capitalisation amounted to RM1.72 billion.