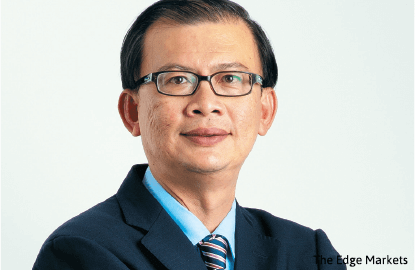 This article first appeared in The Edge Malaysia Weekly, on March 28 - April 3, 2016.
IN a move that was widely expected by the insurance industry, Bank Negara Malaysia unveiled a road map last week for a phased liberalisation of motor and fire tariffs.
The move, seen as a game-changer for the general insurance sector, is expected to spur even fiercer competition among the players. Over time, those in weaker financial and capital positions might not be able to withstand the rivalry and are likely to end up being swallowed by bigger players, say analysts and industry players.
The first phase of the tariff liberalisation, which starts from July 1 this year, will allow insurers to introduce new products at market rates. This is the start of a gradual move towards pricing motor and fire policies in a way that is more reflective of risks.
The next phase, which begins a year later, from July 1, 2017, will then see the removal of tariff rates for motor comprehensive and third-party fire and theft policies.
An analyst who tracks the insurance sector says the first phase of detariffication is likely to have a neutral impact on the industry. Competition is only expected to really heat up upon full detariffication.
"For those companies that can price products more competitively, gross premiums may stay stable if they can generate sufficient volume. Companies may try to price risk into their products over time, and once this stabilises, overall gross premiums may eventually increase. At the initial phase, however, we expect minimal change," the analyst says.
The analyst does not expect the profitability of general insurers to be impacted in the first phase. Over time, however, the analyst says AmGeneral Insurance Bhd — a subsidiary of AMMB Holdings Bhd — could be the worst hit given that it is the largest motor insurer. It commands about a fifth of the market and has one of the highest claims ratios in the industry.
"We expect detariffication to drag near-term earnings at AMMB due to its large exposure to motor insurance," AllianceDBS Research said in a June 2014 report.
It said the major fire insurers in the country are MSIG Insurance (Malaysia) Bhd, Lonpac Insurance Bhd, Allianz General Insurance Co (Malaysia) Bhd, Etiqa Takaful Bhd and Tokio Marine Insurans (Malaysia) Bhd.
Meanwhile, the analyst believes most players are prepared for this development, pointing out that it had become an increasingly prominent topic in the industry from as long as two years ago.
Zakri Khir, CEO of Allianz Malaysia Bhd, comments about the first phase. "This is only the first phase of the liberalisation, the first step to the dismantling of fire and motor tariffs. It is not yet a full-blown liberalisation exercise and Bank Negara is taking calculated steps in implementing this. It is a positive development for the industry as a whole. Allianz is ready, as we had estimated that it would start on Jan 1, 2016," he tells The Edge.
"We think the impact will be more competition for companies. [But] we are also confident that we can maintain our profitability because Allianz has made significant investments in technology and we are looking into investing in more digital propositions, better efficiency in our processes and continuous improvements in our operations," he says.
Allianz, through its subsidiary Allianz General Insurance, is one of the two biggest general insurers in the country. The other is AmGeneral Insurance.
With players applying risk-based pricing to motor and fire insurance products, it is understood that customers with a good risk profile will enjoy lower rates than those with higher risk ratings.
Insurance companies with a low claims ratio are seen as benefiting as they would have room to price their products more competitively to gain market share. In this regard, analysts say some foreign-owned players may have the advantage.
"We believe some of the foreign players may have an advantage because of their [more careful] customer selection and their lower claims ratios. Companies with lower claims ratios may be able to price their products more competitively," an analyst tells The Edge.
However, Zakri of Allianz, which is part of Germany's Allianz Group, disagrees. "It's not whether you are a foreign or local player. The determining factor will be how well the company's processes and procedures are in place to handle this entire exercise and best serve customers. Companies that have this in place will clearly do better than the rest."
According to Bank Negara's website, there are 19 companies in Malaysia that do only general insurance, nine of which have foreign ownership. As for general reinsurers, there are five such companies, three of which have foreign ownership.
The phased detariffication comes at a time when growth in the general insurance industry is slowing, hurt by tougher economic conditions, which are affecting car sales and take-up of fire insurance, among other things.
According to the General Insurance Association of Malaysia, the industry grew by just 2.3% in 2015 with gross written premiums at RM17.49 billion, compared with 5.9% growth in 2014.
Motor insurance, the biggest component of general insurance, which accounted for 46.3% of the industry's gross written premiums last year, grew by 2.1% to RM8.1 billion. Fire insurance, the second biggest component, grew 5.5% to RM3.1 billion. 
The general insurance industry achieved a lower underwriting profit of RM1.46 billion in 2015, compared with RM1.49 billion in 2014.
Zakri believes detariffication will spur further consolidation in the industry. "Yes, it will, especially for those who will find it difficult to compete as you require more capital to compete," he says.
The earlier analyst, however, does not think there is much scope for further consolidation. "Most of the players already have strong parentage, either with a local bank or a foreign player. There may be eventual mergers and acquisitions for the very small standalone players." 
Analysts say insurers are happy that Bank Negara is taking a phased approach to detariffication as it will enable the industry to adjust and find equilibrium in pricing. It helps to reduce shock in the market and lets consumers avoid having to face a steep hike in premiums.
Experts point out that Malaysia already has a risk-based capital (RBC) framework in place ahead of detariffication and this could, to a certain extent, reduce the intensity of price wars in Malaysia.
The country also stands to benefit from the tough lessons learnt in other markets. China, for instance, had to reintroduce tariffs in 2006, after three years of detariffication, to control the extent of losses the industry suffered due to falling prices, higher commissions and other expenses. Experts say Malaysia is less likely to face a similar situation because of its RBC framework.
Meanwhile, Bank Negara, in its Financial Stability and Payment Systems Report released last Wednesday, says allowing insurers the flexibility to price motor and fire products at market-based rates is expected to spur product innovation in the industry. The application of risk-based pricing will also incentivise good risk management behaviour among consumers, it adds.