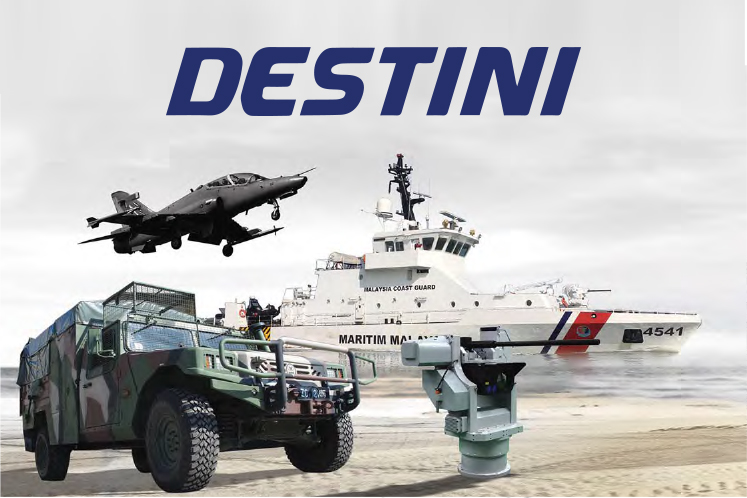 KUALA LUMPUR (May 2): Destini Bhd is working together with two railway contractor companies to collectively bid for rail projects in Malaysia and the region.  
In a filing with Bursa Malaysia, Destini said its wholly-owned subsidiary Destini Rail Sdn Bhd had entered into a joint venture and shareholders agreement with Lion Pacific Sdn Bhd and SVPR Consulting Services Sdn Bhd to transfer shares in its newly incorporated wholly-owned subsidiary DLP Rail Sdn Bhd.
"The purpose of the proposed joint venture is to formalise a collaboration between the shareholders and to draw upon the skills, expertise, experience and capabilities of each other for the benefit of the JV company, in undertaking the business of rail related projects in Malaysia and the region which, among others, include engineering solutions and services, civil works, rolling stock, system and track works, asset management and maintenance services for rail projects."  
Upon completion of the agreement, Destini, which is involved in aviation maintenance, shipbuilding, as well as the oil and gas industry, will be left with a 40% stake in DLP Rail.
Lion Pacific is principally involved in engineering services related to infrastructure development particularly in railway works, while SVPR Consulting Services provides consultancy services to corporates and small and medium enterprises.   
Barring any unforeseen circumstances and subject to all relevant approvals being obtained, the proposed JV is expected to be completed by the second quarter of 2019.
Destini said the proposed JV is expected to contribute positively to Destini's consolidated earnings and earnings per share in the future when it is completed and the JV company records a profit.