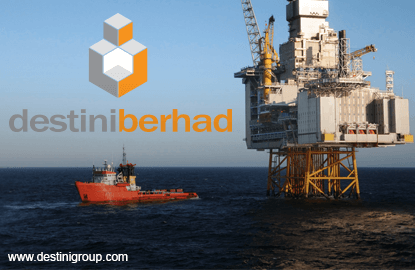 SHAH ALAM (May 30): Destini Bhd has formed a locomotive-based maintenance, repair and overhaul (MRO) arm and is bidding for RM250 million worth of rail-based MRO jobs.
Group managing director Datuk Rozabil Abdul Rahman said rail-based MRO would be a new businesss for Destini, an established marine and aviation MRO company.
 
Rozabil told reporters after Destini's annual general meeting here today that the company worked on preparing this new business last year and the company should know the outcome of one of its tenders by next month.
"We have participated in tenders from KTM (Keretapi Tanah Melayu Bhd), and we are also working with some rail-based companies. We hope that this new business will bring meaningful contribution, going forward," he said.
According to Rozabil, Destini's order book stands at roughly RM650 million, while the tender book is over RM1 billion.
Destini shares have not been traded so far today. Last Friday (May 27), the stock closed unchanged at 60 sen, for a market value of RM570.3 million.