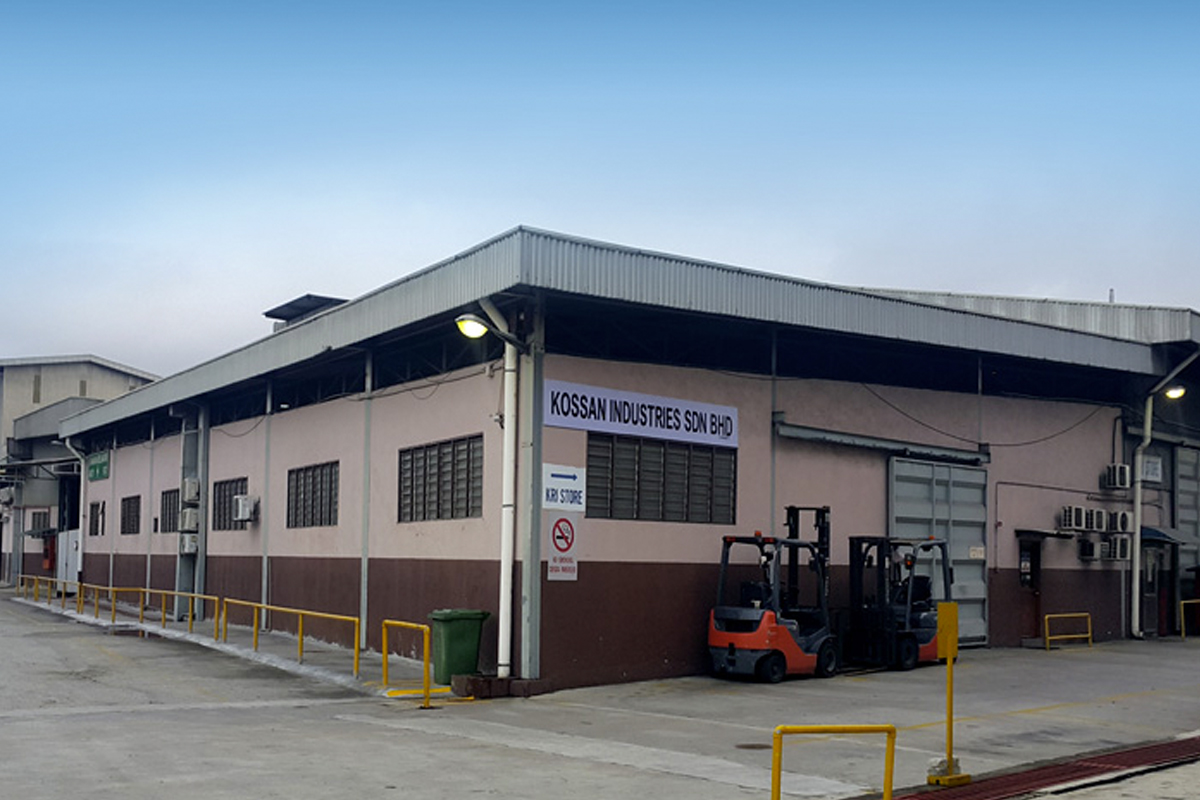 KUALA LUMPUR (July 28): Analysts have maintained their calls on rubber glove manufacturer Kossan Rubber Industries Bhd despite its record-breaking net profit for the second quarter ended June 30, 2021 (2QFY21) as glove average selling prices (ASPs) have peaked and are expected to taper off in the second half of 2021 (2H21).
MIDF Research analyst Ng Bei Shan wrote in a note today that Kossan's first half ended June 30, 2021 (1HFY21) core net profit of RM2.16 billion was deemed to be in line, but softer results are expected for 2HFY21.
"Kossan's 1HFY21 core net profit of RM2.16 billion was largely within our and consensus expectations. The cumulative core net income made up 55.7% and 65.3% of our and the consensus full-year estimates respectively. 
"The results are deemed to be in line as we expect 2HFY21 results to be softer than the first half. An interim dividend of 12 sen was announced for the [latest] quarter, bringing year-to-date (YTD) dividends per share (DPS) to 24 sen," she added.
Ng believes that ASPs already peaked in 2QFY21 and are expected to soften as urgent demand for rubber gloves diminishes.
"That said, we understand that Kossan's capacity has been fully taken up until the end of the year, indicating that demand for rubber gloves remains strong," she noted.
She maintained her "neutral" call, with an unchanged target price (TP) of RM3.31.
Meanwhile, PublicInvest Research analyst Chua Siu Li said the results were above both the research house's and consensus estimates, but also deemed the results to be in line as ASPs are expected to decline moving forward.
"Kossan's 1HFY21 net profit grew by 975.6% year-on-year (y-o-y) to RM2.11 billion on the back of stronger ASPs and sales volume on a y-o-y basis. The results came in above both our and consensus estimates at 69% and 64% respectively.
"However, we still deem the results to be in line as we reckon that ASPs [already] peaked in 2QFY21, and should decline gradually in 2H21, as the vaccination programme continues to pick up speed globally. 
"We think expectations of lower raw material prices in 2H21 will also contribute to the decline in ASPs.
"We make no changes to our earnings projections, and we maintain our 'neutral' call on Kossan, with an unchanged TP of RM3.65," she added.
Meanwhile, CGS-CIMB analyst Walter Aw maintained his "add" call, with a lower TP of RM4, on the back of a deep discount in current valuations versus peers (a 19.4% discount to the sector's 10-year mean), a strong balance sheet and the highest dividend yield in the glove sector forecast for calendar year 2021 (CY21).
Aw noted, however, that Kossan's results were below expectations and expects weaker results on a quarter-on-quarter (q-o-q) basis from 3QFY21.
"Kossan's 1HFY21 revenue rose 237.4% y-o-y to RM4.4 billion, while core net profit grew to RM2.2 billion. However, it was below [expectations] at 58% of our FY21 estimate as Kossan posted both weaker-than-expected sales volume and growth in ASPs for 2QFY21.
"We expect Kossan to record weaker q-o-q results for 3QFY21 due to: i) lower production volume (implementation of the enhanced movement control order [EMCO] in areas where its production facilities are located); ii) lower ASPs; and iii) lower economies of scale.
"We expect Kossan to continue recording sequential weaker results beyond 3QFY21, premised on a gradual decline in ASPs going forward, due to: i) aggressive expansion plans from new and existing glove producers; ii) slower buying patterns from customers; and iii) lower spot orders," he added.
To recap, Kossan reported a new record-high quarterly net profit of RM1.06 billion for 2QFY21, more than eight times the RM131.06 million it registered a year earlier.
It attributed this to higher ASPs and demand for its glove products, but warned that ASPs are set to fall as countries across the globe ramp up vaccination against Covid-19. 
Meanwhile, revenue surged by more than three times to RM2.24 billion from RM701.68 million a year ago.
The second interim dividend of 12 sen per share will be paid on Aug 26.
At the time of writing today, Kossan had gained nine sen or 2.74% to RM3.38, valuing the group at about RM8.62 billion.
Read also:
Kossan posts record net profit of RM1.06b for 2Q on higher demand, declares 12 sen dividend