This article first appeared in City & Country, The Edge Malaysia Weekly, on July 20, 2020 - July 26, 2020.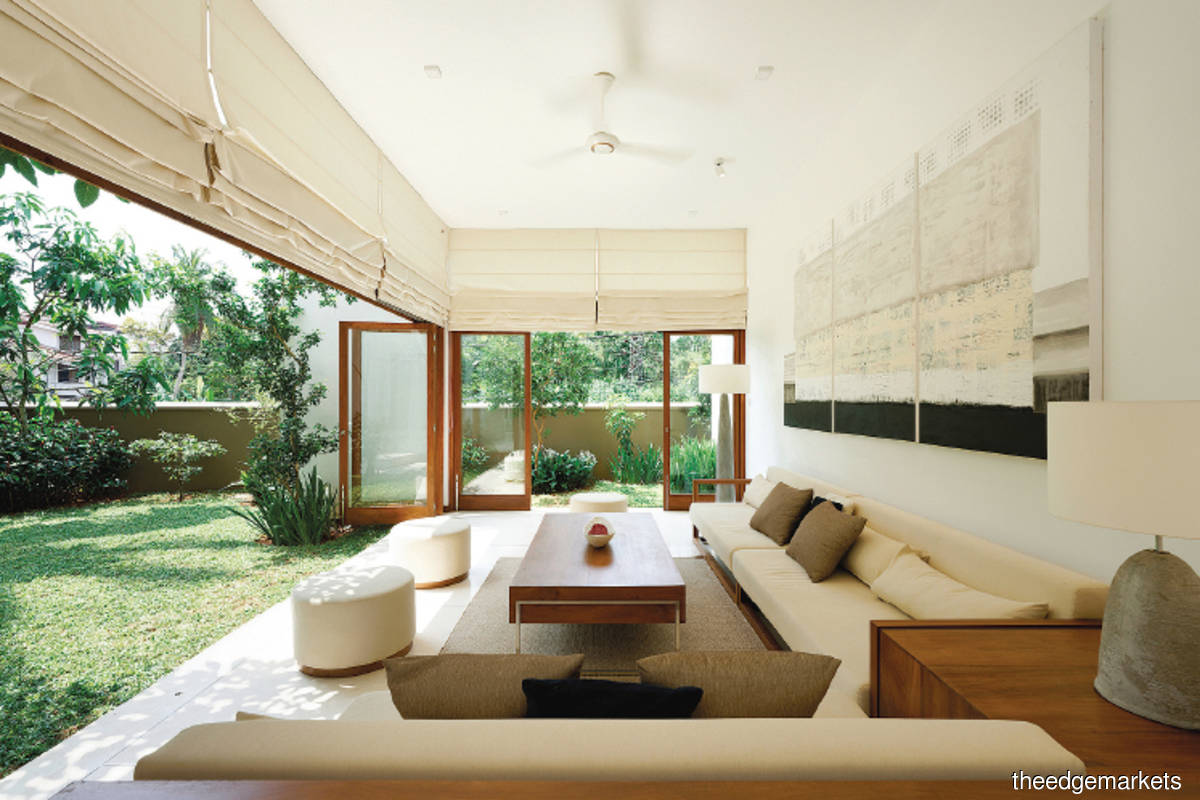 Lalith Gunadasa likens good architectural design to art which can create spaces people want to live in.He also believes architecture should always be developed with a respect for nature. 
"However, due to the current economic crisis, people are economising on architecture services and often ignore the art of good architecture," he says.
His Sri Lanka-based studio, Lalith Gunadasa Architects, was established in 2012 and works on a variety of projects, including customised houses, restoration, hotels, apartments and multi-storey commercial buildings.
"There is no apparent signature or style for our design projects as the approach to each project varies. This is what makes us stand out from other architectural firms," he says.
Lalith graduated with a Bachelor of Science in Built Environment, then pursued a Master of Science at University of Moratuwa, Sri Lanka. "Thereafter, I did my training as an architect with Sri Lankan architect Vinod Jayasinghe, who worked with the late Geoffrey Bawa, one of the most influential Asian architects of his generation, before establishing my own architecture studio in 2012," he adds.
Lalith Gunadasa Architects' notable projects include Kodikara House and the extension of Goldi Sands Hotel, both in Sri Lanka. The studio is planning to work on two projects in the Maldives but details are yet to be firmed up.
Goldi Sands Hotel and Kodikara House
Lalith's latest project was an extension for Goldi Sands Hotel. "Occupying a 114-perch (0.71-acre) parcel nestled on the golden beaches of Negombo, Goldi Sands Hotel has a total built-up of 65,530 sq ft and is one of the oldest hotels in Sri Lanka," he says.
The extension, completed last October at a total construction cost of LKR680 million (RM15.7 million), has 60 deluxe rooms and five junior suites, bringing the total number of rooms at the hotel to 132. The new wing also has an infinity swimming pool, restaurant, pool bar and gymnasium.
According to Lalith, the building layout was designed in an "L" shape to achieve the client's requirements. This enabled effective and efficient use of the land while providing a stunning sea view for all guests.
"As there were budget constraints, we experimented with cost-saving building and finishing materials and the efforts were successful without affecting the final product.
"The infinity swimming pool was laid with sandstone tiles and provides the feeling of a natural sand beach pool. The pool extends into the restaurant via an existing pool deck and the floor areas were finished with sand coloured tiles," he explains.
Another project, Kodikara House, was completed in November 2018. Located in Alakeshwara Road — a dense urban residential area in Ethul Kotte — it was built for a recently married young couple with a busy lifestyle who wanted to unwind in the tranquillity of a modern house.
The two-storey home, which had a total construction cost of LKR28 million, has a built-up of 4,025 sq ft. It was conceptualised as a thoughtful puzzle of internal rooms and outdoor gardens that, together, form the illusion of endless spaces on a 14-perch (0.087-acre) parcel.
The ground floor comprises a centre courtyard, living area, guest bedroom, dining area, pantry and service area while the upper floor consists of three bedrooms, a family TV lounge, private gymnasium and study area.
Lalith highlights that the ground level is naturally elevated from the road, ensuring maximum privacy from the outside while retaining a full view of the marshy land from the garden.
"The linear narrow entrance that focuses on the open courtyard leads to the vast open living space with large timber and glazed full-length windows with natural light. The heart of the house forms an interaction between all spaces horizontally and vertically, while the wooden column and floor provide a warm and contemporary atmosphere, reminiscent of old Sri Lankan vernacular courtyards.
"Straight and pure lines, simple forms, unobstructed views and huge volumes with lots of natural light minimise the distance between indoors and outdoors. White painted walls and white terrazzo floors reflect daylight all over the spaces and eliminate the compactness to create a peaceful and spacious home," he says.
He adds that the integration of the dining and pantry areas offers a sequence of spaces that is expansive and symbiotic. "The kitchen is located next to the pantry area, which is out of sight for visitors, and the roof [of the house] is designed as a terrace for multipurpose activities as well as a space that offers unobstructed views of the surroundings."