This article first appeared in City & Country, The Edge Malaysia Weekly, on November 2, 2020 - November 08, 2020.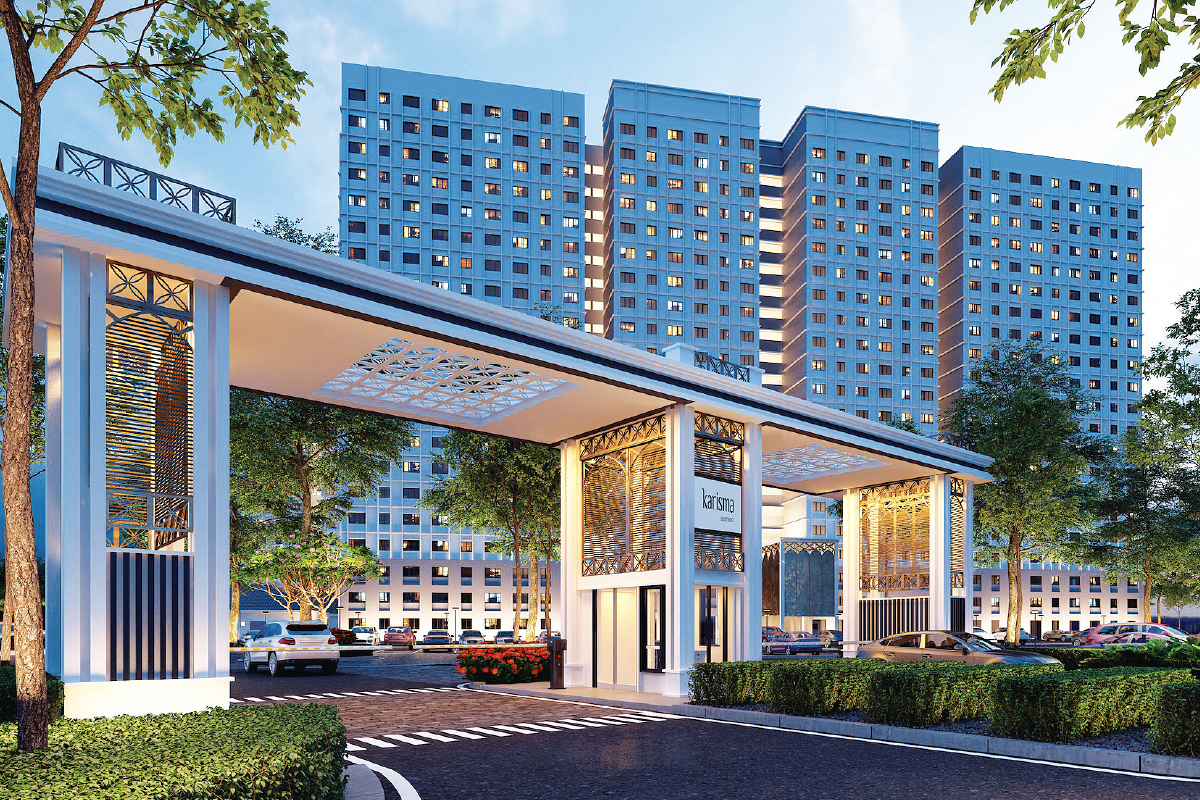 Whether T&T Architect Sdn Bhd designs a customised home, residential development or commercial building, the architecture firm intends to create a place for people to live, work and shop comfortably and efficiently, as well as allow the community to enjoy a sustainable, interesting and artistic architectural environment.
Led by founder and managing director Datuk Tung Mun Kiat, better known as Kiat Tung, and interior director Edwin Teo, the architecture and interior design firm was established in 2002 and currently comprises a team of 60 architects, interior designers and draughtspersons.
The firm works on a variety of affordable high-rise apartments and townships, as well as several high-end apartments in Kuala Lumpur city centre and Petaling Jaya. Its clients include public-listed development companies and renowned Malaysian individuals.
"The architecture trend in Malaysia focuses mainly on building affordable homes and sustainable buildings. Many people will claim that affordable homes are cheap and of poor quality, but there are good-quality homes at affordable prices," says Kiat Tung.
In terms of challenges, he says the firm has creative ideas but it is limited by legal and regulatory authority requirements that are outdated and have not been revised for decades. "If the authorities were to provide more flexibility, we could develop more innovative architectural ideas, and nurture and attract more talented architects to join the firm."
T&T Architect has received numerous awards, including BCI Asia Top Ten Architect Award in 2017 and 2018 and The Edge Malaysia Affordable Housing Award 2017.
The company's notable projects include Rio City in Puchong, Twin Palms' bungalows in Sungai Long, Sendayan H2O Industrial Park in Seremban, and Setia Osaka in Japan. The firm is planning for an integrated development in Osaka and designing several civil buildings in Papua New Guinea.
Karisma and Setia Ecohill sales gallery
Kiat Tung highlights the firm's latest project for Eco World Development Group Bhd (EcoWorld) — Karisma @ Eco Majestic, a medium-low-cost apartment in the leafy suburb of Semenyih in the Eco Majestic township.
Karisma was completed in December 2018 and has a total built-up of 1.05 million sq ft. "The project's design concept uses clean horizontal and vertical lines to characterise a clean and classic façade that marries the township's elegant and serene concept," says Kiat Tung.
According to him, Karisma has also incorporated a grand guardhouse and ornate dropoff area, which create a striking and welcoming impression. To promote a healthy communal lifestyle, the clubhouse of the development connects the apartment blocks through the linear park and allows residents to enjoy facilities such as the gymnasium and swimming pool.
Another project, the Setia Ecohill sales gallery, was completed in August 2013. Setia Ecohill by S P Setia Bhd is a growing township located in the forested hills of Semenyih. A pioneer of the township's development, the developer has given considerable attention to the overall landscaping of the sales gallery, which includes sufficient street lighting and coordinated planting.
"Upon reaching the building, the clean and straight rectilinear exterior of the sales gallery is sturdy among its green surroundings. The main building's façade is distinguished by zig-zag protrusions, and the irregularity of the building form is designed to provide adequate natural lighting into its interior," explains Kiat Tung.
As one enters the space, the solid exterior impression is softened by the warm glow from the daylight as well as by the timber and greenery in its interior. "The sales gallery is carefully designed to blend into its surroundings and oriented to frame its views towards the town park, show village and the far-out surrounding greenery, which provides a dynamic view for residents," says Kiat Tung.
The sales gallery has a total built-up of 25,000 sq ft and comprises a gallery space for the exhibition of developments, an information centre, community spaces, meeting rooms, a sky lounge and office spaces. Designed with an open-plan concept, Kiat Tung says, the building allows interaction between different spaces and the external surrounding with the internal space. The restrooms were also designed to integrate with nature.
In addition, the building has adopted energy-efficient systems aligned with the development's green aspiration. "Adequate natural lighting was provided through a generous glass wall, where only minimum artificial lighting was required. Lightings fitted with energy-efficient T5 fluorescents were also enhanced with the use of zone controlled switching," says Kiat Tung.
He adds that the sales gallery is designed with a double-height interior and strategically uses a low-level air distribution system that is highly energy-efficient and provides better health benefits. It also incorporates a rainwater harvesting system. "Consequently, Setia Ecohill sales gallery seeks to minimise its environmental impact and maximise human comfort in its designed spaces."