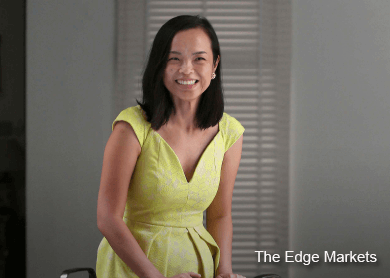 With the help of DESIGNation.co, we identify seven Malaysia-based brands that are making waves with their design-driven products and furniture, from the craft-influenced to the nostalgia-inspired. Will any of the creative minds behind them be our design stars of the future?
Gwyneth Lim and Melissa Chan
Ahnya Chi
Who: Former partners at advertising agency Lucideas (pronounced "lucid ideas"), Gwyneth Lim and Melissa Chan bonded over a shared love for their Nyonya heritage. Lim's mother hailed from Penang while Chan's roots can be traced to Melaka, and the two used to reminisce about their family's cultural quirks. Burnt out from the intense pace of advertising, Lim left the agency first to take some time off and contemplate her next career move. 
"I had always enjoyed brand building and considered venturing out into a homeware label," says the design-savvy Lim. "I found a lot of inspiration from my heritage and thought there had to be a way of keeping it relevant and alive in homes. Cushions seemed like an obvious choice. Nyonya elements could easily be included on the covers and cushions are one of the more effortless ways to dress up a space — it meets the desires of both the brand and its potential customers." 
What: The name Ahnya Chi was derived from the very heritage that is the brand's backbone. Ahnya is a Nyonya term for lady while Chi is a respectful suffix that connotes "sister". "We wanted a name that represented everything we wanted the brand to be: fun, feminine and contemporary with traditional origins," says Chan, who was a copywriter and now works full-time at the Baba Nyonya Heritage Museum in Melaka.
In pursuit of inspiration and authenticity, the two friends studied the aesthetics and pastimes of Nyonya women. "We looked at the way they dressed and spent their time," adds Lim. "The Peranakan culture amalgamates colonial and local community influences and we wanted to showcase this. The traditional kebaya the women loved was influenced by that philosophy."
Hence, two ranges of cushion covers were created around the idea of the kebaya. The duo juxtaposed the lacework, prints and patterns popular in kebaya with fabrics in solid, contrasting colours. The Berlian range is derived from the sarong, featuring a patchwork of rough-cut diamond prints trendy in fashion then while the second yet-to-be-named range features tasteful accents of the embroidery from the traditional outfit. Each of the latter is one-of-a-kind in design and named after popular female names in the culture at the time: Molly, Nancy, Rosie and Dolly among others. Sewn by machine and hand using fabrics sourced locally and from Indonesia, each batch comprises around 50 pieces with each priced from RM188.
"Ahnya Chi is based on the concept of mixing and matching, which was a guiding fashion philosophy," says Lim. "Bold and bright colours were preferred and while they sometimes clashed, it was never unpleasant. As for the patchwork in the Berlian range, that was a popular hobby then."
The brand's tagline is as endearing as its designs: "lovingly handcrafted over some gossip". "We thought it summed up the character we were trying to create," she continues. "We're still finding our feet. I focus on product design while Melissa oversees operations, and feedback so far has been incredibly encouraging."
No particular demographic defines its customer base as the products resonate with a wide audience. One customer even brought in a pre-loved kebaya and asked if the designers could create a cushion for her using the garment. They did, and introduced the service to their business with requests accepted on a case-by-case basis. 
"We wanted to translate our heritage into products people could use and appreciate in their homes and Gwen has really brought that to life with her designs," says Chan. "It is incredibly fulfilling when people can see where we're coming from and enjoy the final product."
Where: Ahnya Chi cushions are available at DESIGNation.co; Kita Kita at G1.10, 1 Jalan Media Setia, Bukit Damansara, 50490 KL; and the Baba Nyonya Heritage Museum at 48, Jalan Tun Tan Cheng Lock, 75200 Melaka. For more information, visit www.ahnyachi.com.
This article first appeared in The Edge haven, on Issue #72 April + May 2015.