This article first appeared in City & Country, The Edge Malaysia Weekly, on May 11, 2020 - May 17, 2020.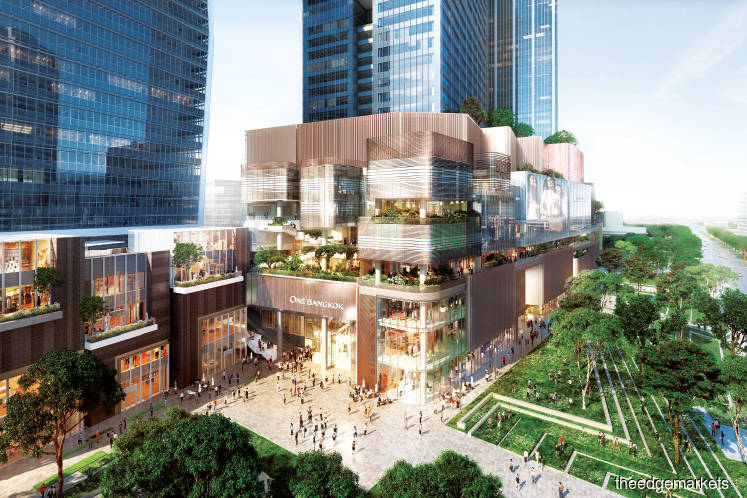 One Bangkok is the first LEED-Neighbourhood Development Platinum project in Thailand
Photo by Lead8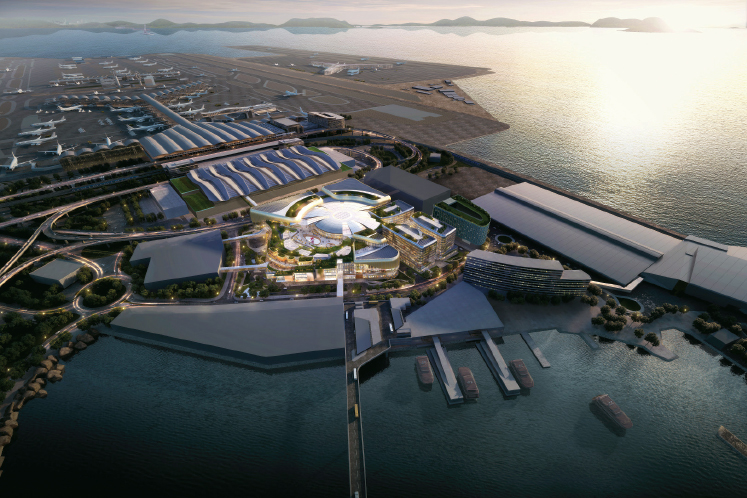 SKYCITY will introduce a new retail destination at Hong Kong International Airport
Photo by Lead8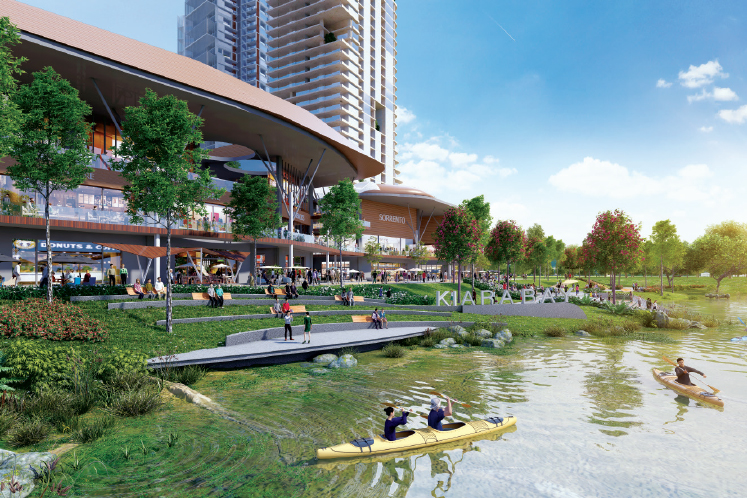 Kiara Bay is a development that caters for all ages, with a dynamic mix of three districts
Photo by Lead8
Hong Kong-based Lead8 believes in creating positive user experiences through a human-centric and collaborative approach in its designs, which need to consider the next generation of people as well.
One of the outcomes of this philosophy is placemaking, which involves the local culture and people. Lead8 co-founder and executive director Meeta Patel notes that it is the responsibility of architects and designers to incorporate the necessary ingredients to enhance the well-being and personal experience of users and occupiers.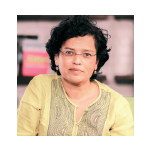 Community and environment
"A design should improve the community and the health of the people around its site. We strive to be the industry leader and design ahead of the curve, creating places and spaces that engage, inspire and give back to the communities of today and tomorrow," Meeta says.
"Thorough understanding of the function and an intuitive mix of spaces have a positive correlation to people's well-being and health, as well as the quality of life."
The practice, founded in 2014, also has offices in Singapore, Kuala Lumpur and London. It has been involved in projects in various cities such as Hong Kong, Beijing, Bangkok, Kuala Lumpur, Shanghai, Singapore, Penang and Taipei.
Some of its ongoing projects include One Bangkok in Thailand and SKYCITY in Hong Kong. According to Meeta, One Bangkok is the country's largest integrated development and Lead8 is working with a team of local and international design consultants to complete the development's multi-retail component.
The development, which will comprise premium Grade A office buildings, luxury and lifestyle hotels, luxury residential towers, interconnected retail precincts, art and cultural hubs and public space, is expected to accommodate up to 200,000 people daily upon its full completion in 2026. One Bangkok is also the country's first LEED-Neighbourhood Development Platinum project.
(LEED, or the Leadership in Energy and Environmental Design, is a US-based green building rating system. There are four certification levels, namely certified, silver, gold and platinum, determined by the number of points a development earns.)
Meanwhile, according to Meeta, ­SKYCITY is one of the most high-profile projects currently under construction in Hong Kong, as it will introduce a new retail destination at Hong Kong International Airport. It is a major integrated development, with pedestrian link bridges that will connect to the airport's Terminal 2, ferry, rail, coach, private car drop-off areas and the Hong Kong–Zhuhai–Macau Bridge.
Technology and design
Lead8 co-founder and executive director David Buffonge explains that by working on various projects in numerous locations, the firm is able to understand and respond to the changing industry needs and deliver new strategies at specific locations. The firm's international experience and exposure have enabled it to explore and blend both eastern and western design principles.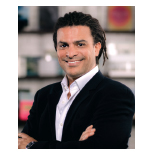 He notes that technology and the expectations of modern society have also encouraged the firm to reconsider how space is designed, used and shared, to ensure the space's longevity and contribution to cities and communities.
"Our cities are developing at an electrifying pace, becoming more complex as they adapt to an ever-widening range of factors, from mass urbanisation to new opportunities afforded by emerging technologies," he says.
"The growing trend and adoption of smart city design, asset sharing, smart energy networks, predictive technologies and optimised mobility are providing endless opportunities for designers to create engaging and impactful places."
Nature and connectivity are also two main components in Lead8's design. According to Meeta, as the industry moves to realise smarter, healthier, greener and more connected urban realms for cities, there are more opportunities to create spaces in sustainable, smart and innovative ways.
Environmental assets can be more easily accessible to wide audiences, in order to support healthier lifestyles, improve air quality, reduce the reliance on vehicular traffic as well as elevate the long-term liveability and sustainability of cities.
The firm also aims to nurture strong connections between people, places, nature and the built environment through its designs, as a sense of connectivity and belonging will lead to a better and more sustainable future, says Meeta.
"Sustainability, liveability and accessibility are the main drivers of creating a holistic and well-rounded city master plan. 'Mini cities' are one of our new approaches to developing neighbourhood-scale destinations, by prioritising three-dimensional connectivity, digital and physical integration, multi-purpose environments as well as a sense of community. These elements together will create resilient, diverse and liveable 'cities' within themselves," she says.
Lead8 has several projects in Malaysia, including Penang Sentral and the Queens Waterfront development in Penang as well as Cyberjaya North, Gamuda Cove and Eco Ardence in the Klang Valley.
Its latest project in the country is Kiara Bay, a joint venture between UEM Sunrise Bhd and Melati Ehsan Group that sits on 73 acres of land next to Kepong Metropolitan Park. Buffonge explains that the design of the master plan for this development took into account the significance of this area to its community and visitors, in particular the importance of leisure time and family values.
UEM Sunrise is known for developing Mont'Kiara into the upscale, self-sustaining township it is today. It was instrumental in popularising condominium living there in the early 1990s.
"What stood out [in the Kepong Metropolitan Park area] was the cooler air and the verdant lakeshore, surrounded by mountains to the north and the iconic city skyline to the south … and with a gentle breeze, colourful kites flying and picturesque sunsets. The master plan seeks to emulate this balance of city, nature and leisure," Buffonge says.
He adds that Kiara Bay is a development that caters for all ages, with a dynamic mix of three districts, each with its own positioning and hub for the community. The three districts are The Waters (the lakefront district), The Walk (a bustling commercial hub) and The Village (for active multi-generational living).
By enhancing the lakefront as well as the interconnectivity between the retail, leisure and community spaces, the master plan seeks to maximise the walking and cycling experience throughout the development.
"Promoting healthier lifestyles and giving rise to improved air quality and reduced vehicular traffic demand, the connected networks will cater for a range of facilities from education to entertainment, wellness hubs to waterfront destinations, all set along an inviting, safe and active link," he says.
"With the reputation of and lessons from Mont'Kiara, Kiara Bay will become a healthy, active and attractive place to live in, as well as a major leisure destination for visitors, where cherished family moments can continue to be made."