This article first appeared in City & Country, The Edge Malaysia Weekly, on April 26, 2021 - May 02, 2021.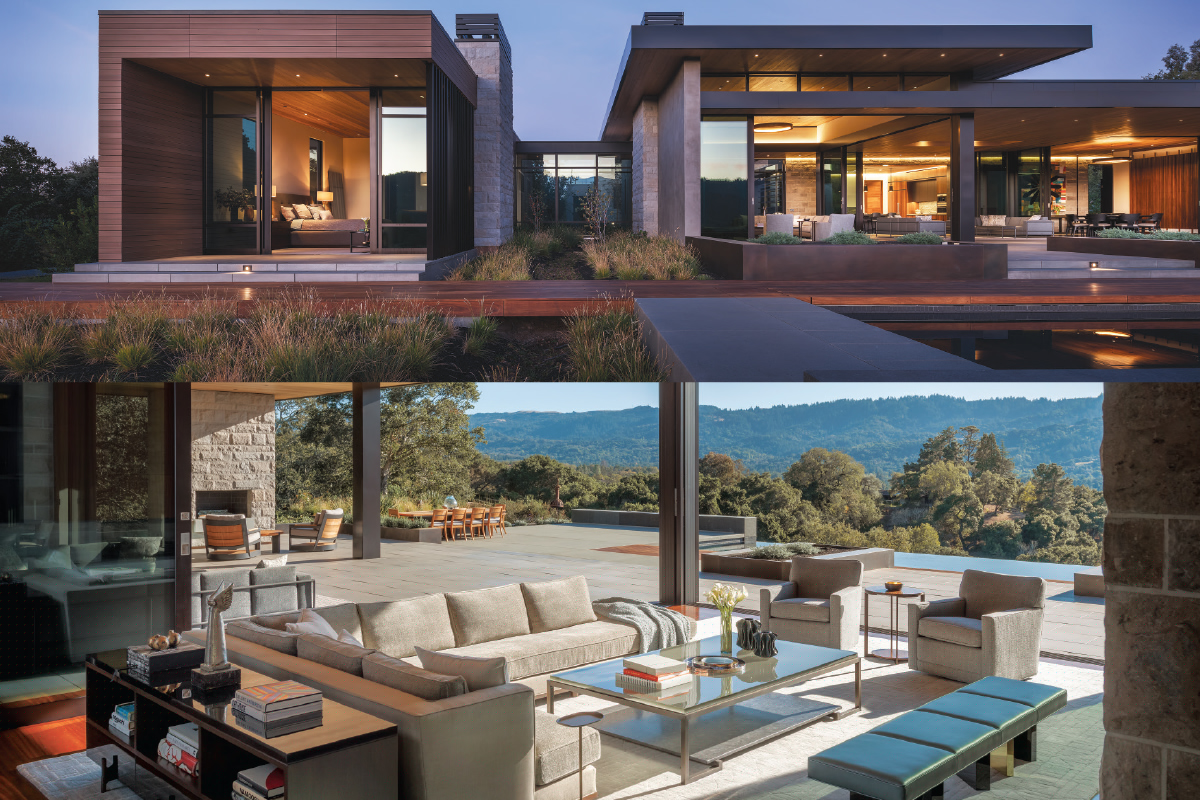 Using Zoom to communicate with people across the globe has become one of the new norms. That was how I managed to speak with Bruce Wright, senior vice-president of San Francisco-based SB Architects, which has offices in New York, Miami, London, Park City, Hong Kong and Ho Chi Minh City.
Wright, 55, has been with the firm since 2000. Initially, he wanted to be a graphic designer. But a chance encounter at the age of 17 with a family friend Bill Malcom — an architect and the founding partner of Ware Malcomb Architects — changed his mind.
"What was exciting was his description, enthusiasm and passion for that world of design, specific for that time," Wright recalls. "Architecture is a people business, a communication business. It is so exciting to hear the needs of clients and to be able to help them understand the vision, and to work with a team in a collaborative spirit to execute the work."
Wright enrolled in the University of Arizona in 1987 and graduated with a degree in architecture in 1992. He also had the opportunity to study in Copenhagen, Denmark, which added to his architectural knowledge. 
"There was a lot of interesting architecture going on at the time with the transition between West and East Germany and thinking about the sociological impact of architecture and placemaking," he recalls.
After graduating, Wright found a job as junior designer at Klages Carter Vail in June 1992 before moving to Hill Glazier Architects in 1994. In 2000, he joined Sandy & Babcock, which changed its name to SB Architects in 2002. Today, the architectural practice has 90 employees across its seven offices.
"The focus of our firm is hospitality, multi-family housing and mixed-use projects. But all of these have to do with the human connection and communicating what is important about each place to the owners, to the guests, and that is really exciting," says Wright.
He shares that his architectural style has been influenced by Richard Neutra, an Austrian-born American architect known for his modernist designs. Neutra was also known for being very client-focused, even having a detailed questionnaire for clients to fill up so he could understand their needs and wants. This client-centric philosophy has always resonated with Wright, and that is how architecture is done at SB Architects, he says.
Portola Valley House, California
One of the residential projects that Wright has worked on that showcases the importance of knowing what your client wants is the Portola Valley House in California. The 10,000 sq ft home was designed for an empty-nester couple with very particular requirements.
"They had a specific lifestyle that they wanted to infuse in this house. They were a successful couple, but very private. And they sort of lived a double life," he chuckles. "They would entertain heads of state and were involved in the political process, so they wanted to host a small lunch for leaders in the US. But they also wanted to just sit back and have a respite from their hectic lives, or throw a party for their family."
The couple also wanted a place that complemented their lifestyle, one that expressed their connection with the outdoors and their love of meditation, wellness and healthy living. 
The house was designed with two sections — the master bedroom and the living spaces joined by a glass bridge. According to Wright, this bridge met the requirement of a space that could be used for meditation, which the husband practised. 
Other design elements included an entrance area with water features and plants. "The entry courtyard is something you might find at a 5-star spa, in that you come through a gate into a wonderful courtyard and that is a transition zone that leads to the front door," says Wright. 
To blur the lines between indoor and outdoor, he says, the patio area can be fully opened by pushing the sliding doors to the side, to open up the inner space to the outside. Or if they wished, the glass doors could be closed for a more intimate setting. Materials used for the house include limestone, cedar and Brazilian ipe hardwood.
The project did not come without challenges. The biggest was helping the couple understand the vision of the project. "For most inexperienced clients, they have a hard time understanding plans, sections and elevation, and all the tools we use to describe a project," says Wright. "So in this case, we built a whole series of 3-dimensional models on the computer and we developed a virtual reality tour for them using 3D goggles. We were able to help them experience the spaces in the virtual world so they could be comfortable with what was coming."
Crescent Hill in Xiamen, China
Another project that Wright was involved in was Crescent Hill in Xiamen, China. SB Architects designed the master plan for this project and one of its phases was Crescent Hill, which offered modern yet unique courtyard houses that could be used as a second home or weekend getaway.
Wright says the project was with long-term clients and the master plan was to supplement an existing Japanese hot spring spa. The project is a 40-minute drive from Xiamen's central business district. The client had a history of stone masonry, so granite stone excavated from this location was included in the design of this project — used around the hot spring in the house or for the kitchen countertop. 
"This project felt traditionally Chinese but was executed in a modern way," says Wright, adding that the courtyard homes came with several design iterations, allowing the buyer to choose their preferred one. 
One of the challenges Wright faced in this project was the expectation of fast delivery and to put as many units as possible in one space. "In this particular case, what would make it successful was restraint. So, we had to explain [to the client] how restraint would deliver a higher sales price, higher visibility and higher quality product," he says. 
Ongoing projects
Wright is currently leading two hospitality projects, one in Silicon Valley and the other in Frisco, Texas — the Omni Golf Resort — which will be the new headquarters for the PGA. 
The Silicon Valley project is a hotel that will have 358 guest rooms, a 10,000 sq ft F&B space, a 9,000 sq ft spa and fitness centre and a 19,000 sq ft meeting space. Wright explains that the hotel will be designed to bring nature — greens and vegetation — into a high-rise building.
The Omni Golf Resort will include a hotel with 500 guest rooms, seven golf villas, a 127,000 sq ft conference room, two championship golf courses, a retail village, a spa and fitness centre and other amenities. "One of the issues was adding topography, as this part of Texas was quite flat, so we wanted to elevate the building to give it a sense of drama," says Wright.
Words of advice
After so many years in the business, what advice does Wright have for budding architects? 
"First, we are in the communication business, and communication means that you must be a good listener. Really listening to our clients and hearing what their thoughts and ideas are is super important," he says. 
"Also, be a keen observer of the environment — see project sites, see opportunities with a fresh set of eyes. But those fresh set of eyes must be informed by a history of working on projects that are your core competencies. 
"I also think that having a certain amount of confidence in your skills, knowing that you can walk into a room and tell your story, that you can tell the story of your firm in a successful way that gives you the opportunity to execute the work. Because if you cannot win the job, you can't do the architecture."
Wright also shares what he thinks will be the next architectural trend. "[It will not be] architecture for architecture's sake but for people's sake. It is building environments, it is experiential architecture, it is thinking about the unique characteristics of any location and how we can best incorporate that into an authentic design that represents the place. This is what we call empathetic architecture."