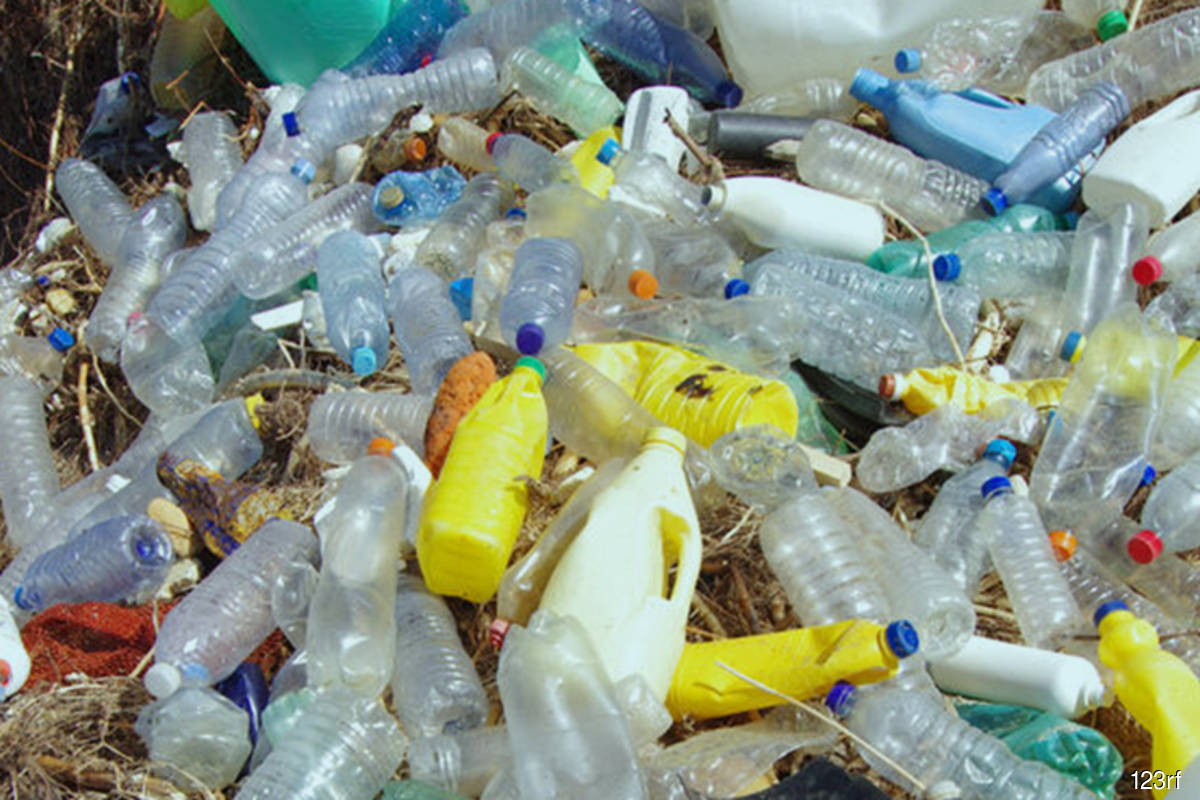 KUALA LUMPUR (Aug 17): Demand for plastic is set to surge over the coming decades, in the absence of significant intervention.
In a report on Tuesday (Aug 16), strategic research provider BloombergNEF (BNEF) said not only will this result in more greenhouse-gas emissions, as plastic manufacturing increases, the build-up of waste will also inhibit the ocean's ability to absorb carbon, further undermining efforts to combat climate change.
The firm said the plastic market had expanded rapidly over the past two decades, with demand for polyethylene (PE) and polypropylene (PP) doubling since 2000.
It said efforts had been made to curb the consumption of plastic, including restrictions on certain single-use plastic items in the likes of the UK, Australia and India.
Even so, the world's appetite for plastic is set to continue to grow in line with gross domestic product, population growth and rising income levels, it said.
BNEF said that by 2050, demand for some of the most common types of plastic — PE, PP and polyethylene terephthalate — is expected to surge by 90% from today to 403 million metric tons.
Demand will fuel oil demand
As plastic is made from a range of petrochemical products, largely derived from crude oil, increased consumption of plastic is set to propel demand for raw materials like naphtha that are needed to make petrochemicals — in other words, spurring the need for more oil.
BNEF said petrochemical feedstocks are on track to be one of the largest growth drivers of oil demand to 2050.
It said the amount of oil used to make petrochemical feedstocks could double over the next 30 years, reaching almost 18 million barrels per day.
Meanwhile, BNEF oil and petrochemical analyst Sisi Tang said as electrification and fuel efficiency eat into oil usage in road transportation, it is likely that growth in oil demand will be driven by petrochemicals and aviation fuels.
"This has led to a change of investment focus for oil companies.
"Reliance, Saudi Aramco and OMV are among the firms that pivot to chemical production when the fuel business becomes challenging," she said.
Tang said the expansion of petrochemical production will be concentrated in Asia, especially China, followed by the Middle East.
She said Asia is forecast to account for over 60% of the increase in oil-derived petrochemical feedstock demand by 2050.
Tang said sustainability targets, from both the policy side and the consumer side, had posed a risk to the business case of petrochemical producers, forcing them to raise their own recycling ambitions and step up investment.
"This is the biggest uncertainty for oil demand, as the fast ramp-up in recycling capacity erases a significant part of virgin demand for oil-based feedstocks in the sector."
"Indeed, around 35% of plastic demand could be met by recycled materials and bioplastics in 2050, avoiding the use of 4.1 million barrels per day of oil at that point," she said.