This article first appeared in The Edge Financial Daily, on September 4, 2018.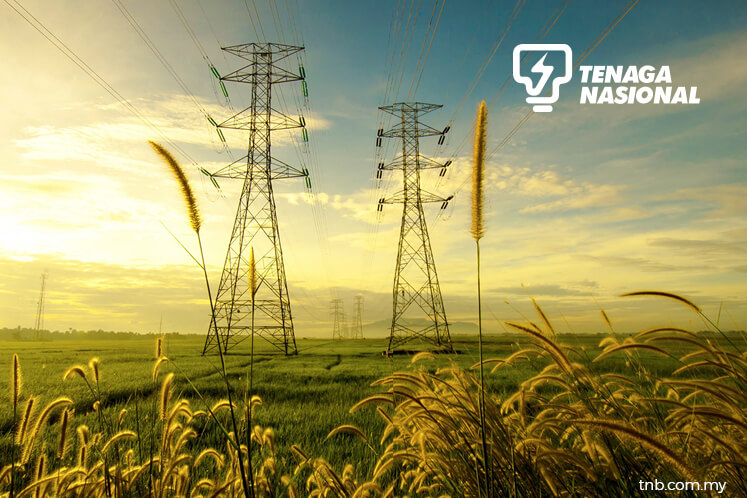 Tenaga Nasional Bhd
(Sept 3, RM15.70)
Reaffirm buy with a higher target price of RM16.90: Tenaga Nasional Bhd (TNB) reported core earnings for second quarter of financial year 2018 (2QFY18) of RM1.8 billion, bringing core earnings for first half of FY18 (1HFY18) to RM3.8 billion. This is within expectations, accounting for 52% and 53% of our and consensus FY18 expected earnings. Given a change to financial year end reporting, no year-on-year (y-o-y) comparison is available. An interim dividend of 30.27 sen per share was declared. At 51% payout, this is at the higher end of TNB's policy of 30% to 60%.
 
Demand sale was strong in 2QFY18 with 7.2% growth quarter-on-quarter (q-o-q) and 3% growth y-o-y and is likely to continue in 3QFY18 having seen the industry hit new peak demand in June (18,010MW) and again in August (18,338MW). 2QFY18 demand growth was seen across the board, as seen by 10% growth q-o-q in domestic, 5.6% growth q-o-q in industrial, and 7.5% growth q-o-q in commercial. Average tariff increased 0.5% q-o-q to 39.76 sen per kWh.
Although TNB's revenue was up 2% q-o-q, earnings before interest, taxes, depreciation and amortisation (Ebitda) fell 16% q-o-q as margins were hit by impairment of Gama Enerji of RM206 million, and provision for doubtful debt and delinquent accounts of RM170 million. Excluding these, margins would still have been impacted by higher fuel cost (+2.7% q-o-q on per unit basis), and general expenses. The latter is more seasonal in nature and generally picks up through the year while higher fuel cost should be reflected in 1HFY19 imbalance cost pass-through adjustments to compensate TNB.
TNB's associates registered a loss of RM93 million in 1HFY18 with the bulk coming from Gama, driven mainly by foreign exchange (forex) losses as the bulk of Gama's debts are denominated in US dollars. The current weaker Turkish lira compared with end-June level suggests further forex losses may be recognised. Gama is examining options to refinance some of its US dollar-denominated loans for more favourable terms. Overall associates' contribution to bottom line is small at just 2%.
Currency volatility factors aside, underlying fundamentals in the Turkey power sector look good as decreasing reserve margins bode well for merchant market pricing and consumption is outgrowing new capacity additions. Gama has been posting positive Ebitda in at least the past five quarters.
Capital expenditure (capex) looks to have peaked. TNB's capex in FY16 and FY17 stood at RM11 billion and RM12 billion, respectively, whilst 1HFY18 capex stood at RM5.3 billion, comprising RM2 billion for generation capex and the rest (RM3 billion) for transmission and distribution (T&D) recurring capex. TNB spends about RM7 billion capex on T&D annually. With minimal new generation projects in the pipeline (and given the new government's indication of already high reserve capacity), we think TNB's capex (generation capex) is already past peak — most of the existing projects progressed well as of 2QFY18 with Jimah East 92% completed, Sepang Solar at 83% completion, and SPG at 41%. This suggests room for further growth in dividend payout.
We reaffirm our "buy" call on TNB at a higher TP of RM16.90 (from RM16.30) as we roll over our valuations to FY19. — MIDF Research, Sept 3