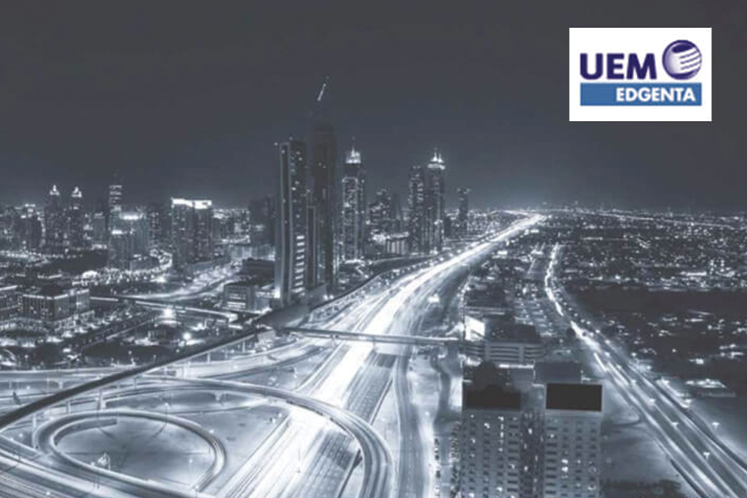 KUALA LUMPUR (Sep 4): UEM Edgenta Bhd has clarified that the delay of the construction of the Pan Borneo Highway in Sabah will not have a significant impact on the group as the project size is small in relative to its total earnings, said UEM Edgenta chief executive officer Datuk Azmir Merican today.
UEM Edgenta's indirect wholly-owned unit, Opus International (M) Bhd secured a letter of award (LoA) from related party Borneo Highway PDP Sdn Bhd (BHP) in June to provide technical support services for the highway for RM60.3 million.
Speaking at a media briefing, Azmir said the Government's decision is beyond the company's control.
"We can't control what is happening with Pan Borneo but what you can see by contextualising the impact of Opus as that project value is actually not that material as far as our performance is concerned," he explained.
The project falls under the group's asset consultancy segment, which contributes only 7%, or RM65.8 million, of the group's revenue during the first half of the financial year 2018.
Azmir stressed that since the project is immaterial to the company's earnings, UEM Edgenta will be able to make up for any potential losses from the contract.
When asked about the Government's move to review infrastructure mega-projects, Azmir said it is still unclear at this point so UEM Edgenta is focusing on improving its efficiency internally.
"At the end of the day we have to get more clarity [from the Government] on what's going to happen. For us, we are concentrating on what we can do internally. I think this is the time that we look at how do we deliver better results, better margins, invest in efficiency programmes, and look at our processes. It is also a time for us to expand and be more aggressive overseas," he stressed.
Prime Minister Tun Dr Mahathir Mohamad yesterday announced that the Government will be looking into the delay of the construction of the Pan Borneo Highway to which funds have been channelled.
He said the Government would be investigating into where the huge amount of funds had gone to as it involved a major development, and the Government was committed to continue the implementation of the highway even though it may be delayed from the target date.
UEM Edgenda's share price did not react much to the news. As at 3.35pm, shares of UEM Edgenta were trading down 3 sen or 1.34% at RM2.20 for a market capitalisation of RM1.83 billion.