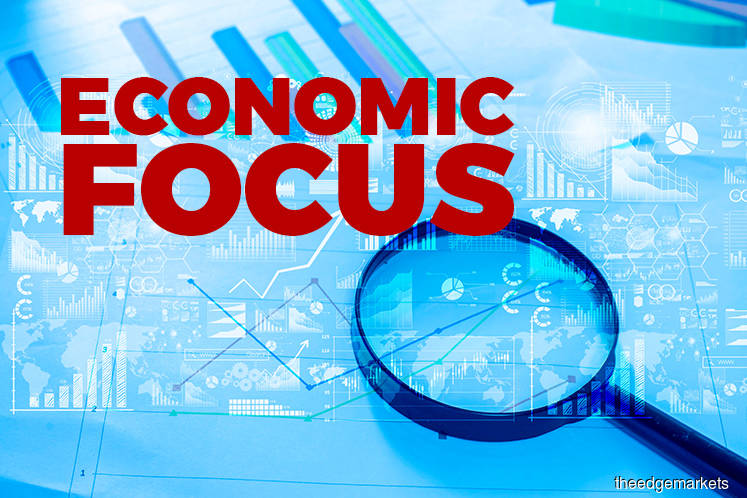 KUALA LUMPUR (June 25): AmBank Group Research said Malaysia's inflation outlook remains weak and is more likely to remain in the deflationary region after the streak of negative inflation stretched to the third consecutive month into May, with the headline inflation falling at the same pace as April's by 2.9% year-on-year (y-o-y).
In a note today, AmBank chief economist and head of research Dr Anthony Dass said average inflation for the first five months slid by 0.6% y-o-y.
Dass, who is also an adjunct professor in economics at the University of New England, Sydney, Australia and member of the national Secretariat of Economic Action Council said core inflation, which excludes fresh food and administered prices of goods and services, grew at a slower pace by 1.1% y-o-y from 1.3% y-o-y in April, bringing the first five months average to 1.3%.
He said transportation cost fell for the third month in a row by 20.8% y-o-y in May, while food and non-alcoholic beverage prices rose at the same pace as in April by 1.2% y-o-y despite being the Hari Raya festive season, impacted by the Conditional Movement Control Order (MCO).
Dass said the current economic outlook remains weak, as reflected by April's Leading index (LI) which fell further by 5.5% y-o-y from negative 3.6% y-o-y in March — the lowest since February 2009 — impacted by the MCO that disrupted supply and demand.
He said the labour market was languid, with unemployment at 5% in April.
"There will also be an impact from social distancing. On that note, headline inflation is likely to hover between -0.6% and -1.5%," he said.
Also read: https://www.theedgemarkets.com/article/malaysia-cpi-declines-29-onyear-m...
https://www.theedgemarkets.com/article/malaysias-leading-index-slumped-n...