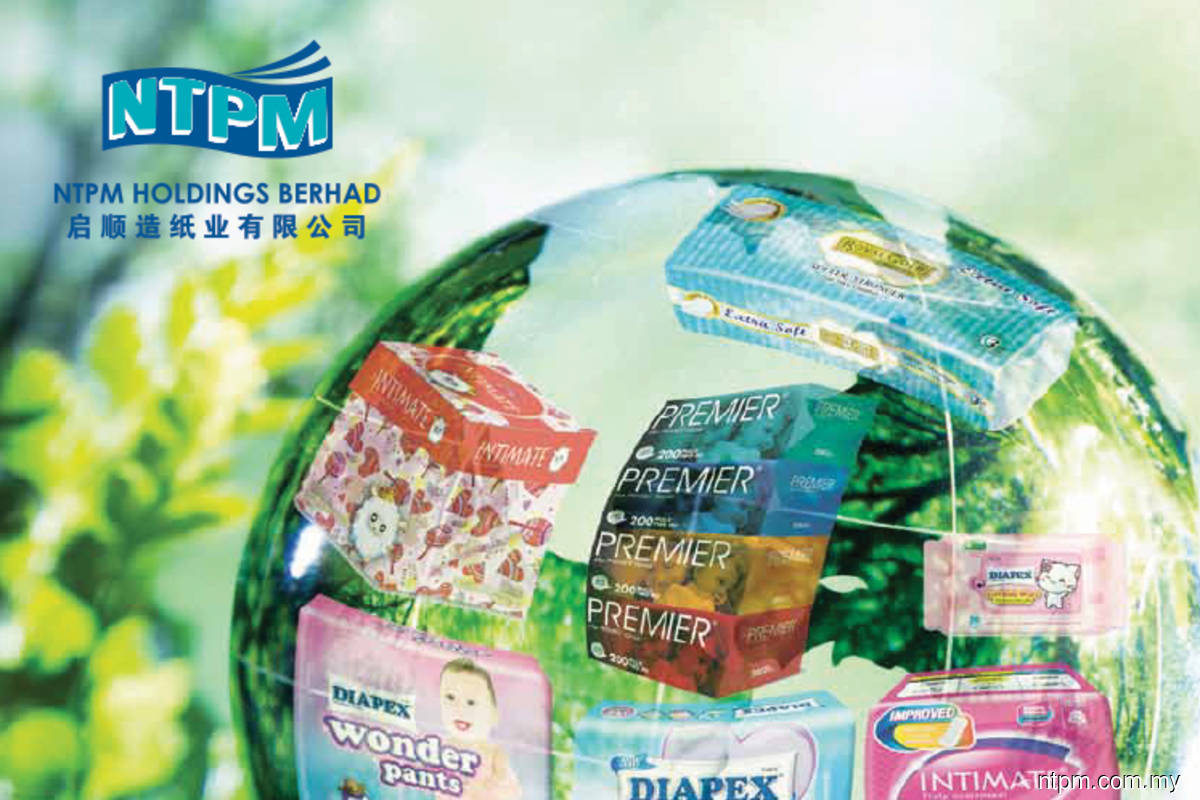 KUALA LUMPUR (July 23): The deferred tax income of RM7.84 million helped lift NTPM Holdings Bhd's net profit to RM5.6 million or earnings per share of 0.5 sen per share in its fourth quarter ended April 30, 2021 (4QFY21), from RM4.08 million or 0.4 sen per share last year.
At the pre-tax level, the tissue paper maker incurred a loss before tax of RM2.25 million in 4QFY21, compared with a profit before tax of RM9.99 million in 4QFY20.
Quarterly revenue, however, dropped 6.5% to RM188.53 million, from RM201.62 million in 4QFY20, no thanks to the decrease in sales of tissue paper products.
For the full financial year ended April 30, 2021 (FY21), NTPM's cumulative net profit jumped 10 times to 63.66 million from RM6.29 million in FY20, although annual revenue fell 3.7% to RM749.66 million from RM778.42 million.
The company attributed its improved annual performance to declines in costs of pulp, waste paper and important product stock utilised and disposal gain of subsidiary amounting to RM12.6 million.
However, it was partly offset by the increase in employee benefits expenses of RM7.7 million and the unrealised loss on foreign exchange of RM6.4 million.
In FY22, the board foresees new challenges to the group from the significant rebound in prices of many key inputs.
It said active management of the sourcing of raw materials and the supply chain to optimise input cost is a critical management focus.
Subject to the foregoing prerequisite, the group is cautiously optimistic about its prospect in FY22.
NTPM's share price went up one sen to 56.5 sen, valuing it at RM635 million.