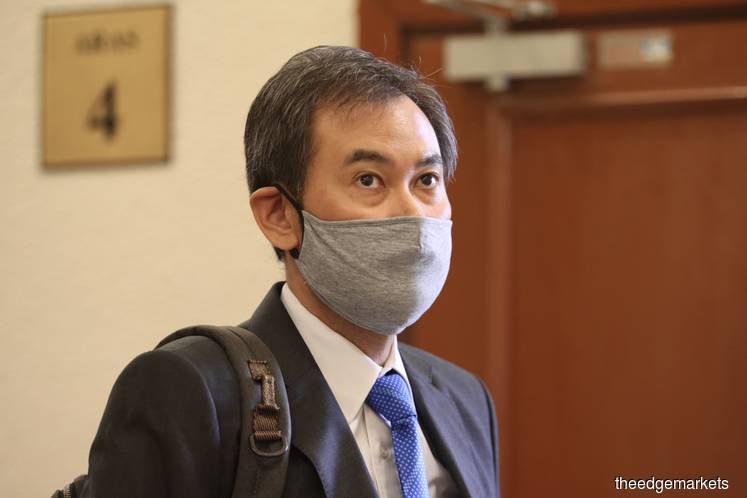 KUALA LUMPUR (June 30): The 1Malaysia Development Bhd (1MDB) trial continues today with the defence resuming its cross-examination of former 1MDB chief executive officer Datuk Shahrol Azral Ibrahim Halmi.
Former prime minister Datuk Seri Najib Razak's lawyer Tan Sri Muhammad Shafee Abdullah had previously told the court that he will spend about two hours more with key witness Shahrol.
During the previous cross-examination, the court was told of many instances of 1MDB's management and board casually brushing aside matters that should have set off alarm bells.
Shahrol was adamant that the 1MDB board and management acted under Low Taek Jho's instructions, as it was akin to direct orders from the former prime minister himself, since both men were perceived to have had a close relationship. Low is also known as Jho Low.
Muhammad Shafee queried Shahrol over the termination of Ernst & Young (EY) as 1MDB's auditor following the latter's refusal to sign off on the company's financial statements for the financial year ended March 31, 2010.
Shahrol said EY could not sign off as it did not have enough information to properly assess the value of assets under the joint venture (JV) between 1MDB and PetroSaudi International Ltd (PSI).
As 1MDB could not provide the relevant information, this led to a strong disagreement between the 1MDB management and EY, and subsequently a proposal to replace EY with KPMG.
Shahrol claimed that fugitive businessman Low told him that EY was being "too rigid" in its assessment.
1MDB had later converted the recognition of 1MDB's investment in the JV from equity to Murabaha notes, and KPMG subsequently signed off on the accounts.
Besides cross-examination, the defence may today bring up Najib's application to remove Datuk Seri Gopal Sri Ram as the lead prosecutor in the 1MDB case.
It was reported that Najib and Muhammad Shafee's judicial review challenge to remove Sri Ram from leading the prosecution in the 1MDB trial has been postponed to July 13 as they have filed an affidavit by former attorney-general Tan Sri Mohamed Apandi Ali to be used in the case.
The Edge is covering the trial live here.
Users of The Edge Markets app may tap here to access the live report.