This article first appeared in The Edge Malaysia Weekly, on June 17, 2019 - June 23, 2019.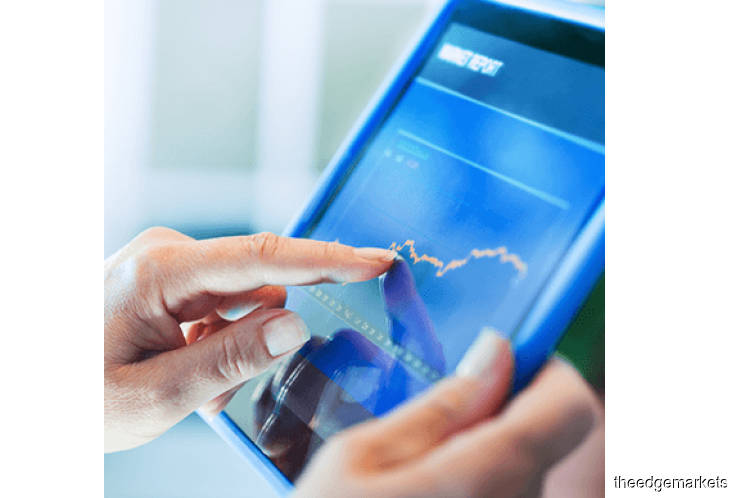 THIS Wednesday, shareholders of Apex Equity Holdings Bhd will hopefully have their questions on the many headline-making developments involving the group answered at an extraordinary general meeting (EGM) where they will vote on the proposed merger between its wholly owned subsidiary, JF Apex Securities Bhd, and Mercury Securities Sdn Bhd.
To recap, on Sept 21, 2018, Apex Equity and Mercury entered into a heads of agreement for the proposed merger of their businesses via the transfer of the latter's stockbroking, corporate advisory and other businesses to JF Apex, along with its assets and liabilities, for RM140 million.
Of the total consideration, RM48 million would be settled in cash (of which RM18.8 million would be raised via a proposed private placement) and the balance of RM92 million via the issue of 100 million new Apex Equity shares, which would lead to Mercury Securities becoming the largest shareholder post-merger with a 31% stake in the listed entity.
Subsequently, on Dec 18, 2018, a business merger agreement was entered into between JF Apex and Mercury for the proposed merger.
A complication arose in February, when  Securities Commission Malaysia approved the merger but imposed conditions on Apex Equity's largest shareholder, ACE Investment Bank Ltd (ACE IB), which has 25% interest. The conditions are: 1) its representatives must resign from Apex's board on completion of the merger; 2) it must sell down its interest to below 15% within a month of the completion; 3) fully dispose of its interest within six months of completion of the merger; and 4) there must be no adverse record from the vetting.
The SC also rejected an application from JF Apex for ACE IB to be its controlling shareholder.
Not surprisingly, ACE IB, which emerged as a substantial shareholder of Apex Equity in September 2017, is not agreeable to the conditions. JF Apex said it had submitted an application to the SC to remove the conditions imposed that are not within its control.
ACE IB acquired its stake In Apex Equity from the late Chan Guan Seng, who founded the stockbroking group. Chan had been executive chairman of Apex Equity for 36 years until he resigned in September 2017.
ACE IB, founded in 2016, is an investment banking and investment management firm licensed by the Labuan Financial Services Authority.
The reason behind the SC setting the conditions were not disclosed, but it has been reported that its reservations over ACE IB stemmed from previous breaches of securities regulations by its parent, ACE Holdings Bhd, which had led to censure from the regulator, which also banned it from fundraising activities. This probably led to the regulator's position that ACE IB may not be suitable as the controller of the stockbroker.
As to why this issue only arose with the proposed merger, The Edge had reported previously that a new shareholder had been expected to emerge, which would dilute ACE IB's stake in Apex Equity.
Then on May 27, the SC said that following an appeal by JF Apex to review the first three conditions, it decided to decouple the conditions from the merger approval.
The SC added that ACE IB will now have to ensure that it meets the three conditions imposed on it, and that it will pursue the compliance of these conditions with ACE IB separately. In this regard, the SC's approval of the proposed merger is now conditional only upon there being no adverse record from the vetting.
At this juncture, a pertinent question the minorities would need to raise at the EGM is how will Apex Equity's board ensure that the new shareholder or shareholders replacing ACE IB is a party or parties it can work with. Will it be privy to the negotiations to sell ACE IB's block and will it get to have its say?
As it is, there is no shortage of issues for the board to deal with, in addition to post-merger integration and growing the business in a competitive landscape as a merged entity.
Note that in February, Concrete Parade Sdn Bhd initiated a suit against Apex Equity, JF Apex, Mercury Securities and several others over the proposed merger, proposed private placement in relation to the merger and past share buybacks. Concrete Parade owns 4.68% of Apex Equity.
Apex Equity and JF Apex have also filed a suit against 18 of its shareholders, including its substantial shareholder Lim Siew Kim — daughter of the late patriarch of Genting Group, Tan Sri Lim Goh Tong — for allegedly acting in concert to obtain control of the company and breaching capital market rules in doing so.
Apex Equity claimed that provisions under the Capital Markets and Services Act 2007 as well as the Companies Act 2016 had been contravened.
Other defendants named include Lim Beng Guan and his 95%-owned Concrete Parade, Fun Sheung Development Ltd, Yenson Investments Ltd and ZJ Advisory, which Beng Guan co-founded.
There could also be questions on the consideration for the merger. In the circular to shareholders, Apex Equity notes that the consideration translates into a price-earnings multiple of 14.89 times Mercury Securities'  trailing 12 months ended July 31, 2018, profit after tax of RM9.40 million, which is lower than the average PE of 23.72 times of two comparable companies.
As for the odds of the proposed merger being approved, how the shareholders are aligned may offer a clue.
Apex Equity's second largest shareholder after ACE IB is Fun Sheung Development with 15.78%, followed by the late Chan's family vehicle Permanent Mutual Holdings Sdn Bhd with 7.73% and Chan's widow, Mah Siew Eng, with 5.86%.
Siew Kim, together with the 17 shareholders, hold 40.54% of Apex Equity, based on in formation from Bloomberg.
The Chan family has around 16.52%.
How will ACE IB vote? Will it scuttle the deal since it has to exit Apex Equity after the merger? It will probably still need to sell down its stake even without the proposed merger, given the SC's uneasiness with it. To get into the regulator's good books, it would make sense for it to comply with the conditions set.
In 2017, when ACE IB emerged as a shareholder, Apex Equity traded at an average of RM1.586 per share throughout the year. The stock was last traded at RM1 last Thursday.
Logically, post-merger, the earnings and valuation of an enlarged Apex Equity's should go up, putting ACE IB in a better position at the bargaining table with interested buyers.