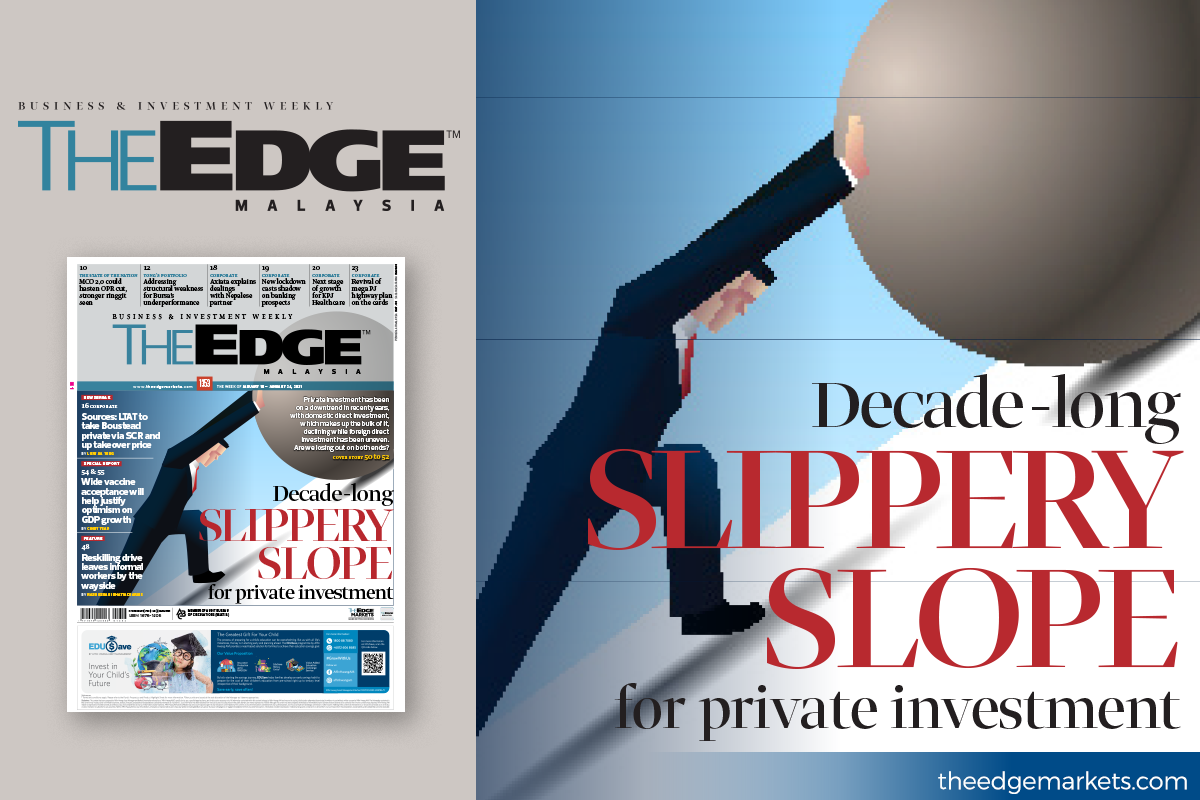 KUALA LUMPUR (Jan 16): Malaysia's attractiveness as a foreign investment destination was a hot topic last week after Finance Minister Tengku Datuk Seri Zafrul Abdul Aziz asserted in a LinkedIn post that foreign investors remained confident about investing in the country.  
The minister stated that Malaysia registered total investments, comprising domestic direct investment (DDI) and foreign direct investment (FDI), of RM109.8 billion for the first nine months of 2020. DDI amounted to RM67.2 billion (61.2%) and FDI, RM42.6 billion (38.8%).
Compared to the same period in 2019, DDI and FDI are lower by 18.74% and 35.74% respectively but note that 2020 was the year of the pandemic.
However, the reality is that private investment in Malaysia has been on the decline over the last decade, due to trade and geopolitical tensions, lower oil prices and an oversupply in the domestic property market, according to an article in BNM's 2019 Annual Report.
Is Malaysia losing its shine as an investment destination, be it for local companies as well as foreign investors?
If we look across the Causeway, Singapore is invariably favoured over Malaysia when it comes to multinational companies setting up a regional base or corporate headquarters. Facebook, Google, Amazon, Tencent Holdings, BT Group, BMW, Grab Holdings, Uber Technologies, Allianz, Vodafone Group, Bombardier, Akzo Nobel and CMA CGM are just some of the companies that have made Singapore their Asia-Pacific operational hub.
This is primarily because of the city-state's pool of highly qualified human capital, efficient business infrastructure and stable political environment, as well as effective legal, regulatory and tax frameworks.
Where does that leave Malaysia? What can we do in order to attract these regional headquarters to the country which ultimately translates into higher-skilled employment and higher-paid jobs?
To find out, pick up the Jan 18 edition of The Edge weekly.