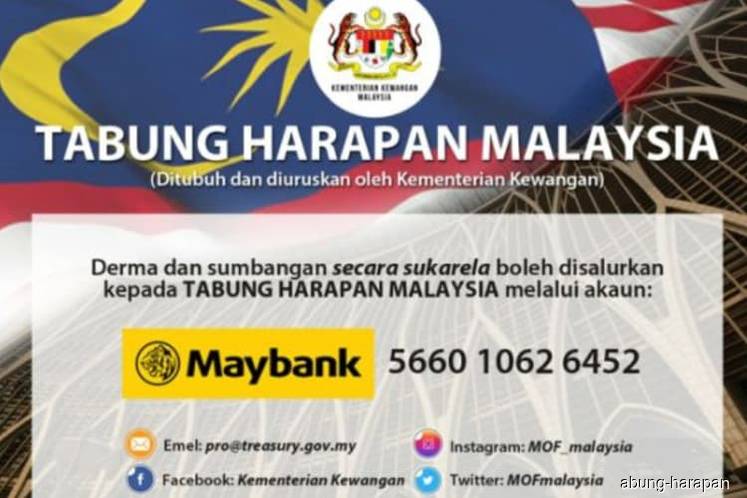 KUALA LUMPUR (Oct 29): Tabung Pakatan Harapan will be officially closed on Dec 31, seven months after it was set up.
The Ministry of Finance said in a statement that the National Audit Department will scrutinize the fund's deposit statement to ensure it is properly managed.
"The appointment of external audit firms by the MoF for the purpose of auditing Tabung Pakatan Harapan is also in line with Section 7 of Audit Act 1957.
"This is because Tabung Harapan Malaysia involves funds contributed by the rakyat to pay off national debt that has breached RM1 trillion because of the 1MDB scandal, and the government is committed to remain transparent on each sen received," the statement said.
As at 3pm today, the fund has collected RM196.32 million.
"We also present our highest appreciation to Duli Yang Maha Mulia Seri Paduka Baginda Yang di-Pertuan Agong XV Sultan Muhammad V for his Majesty's contribution to Tabung Harapan Malaysia," the statement added.