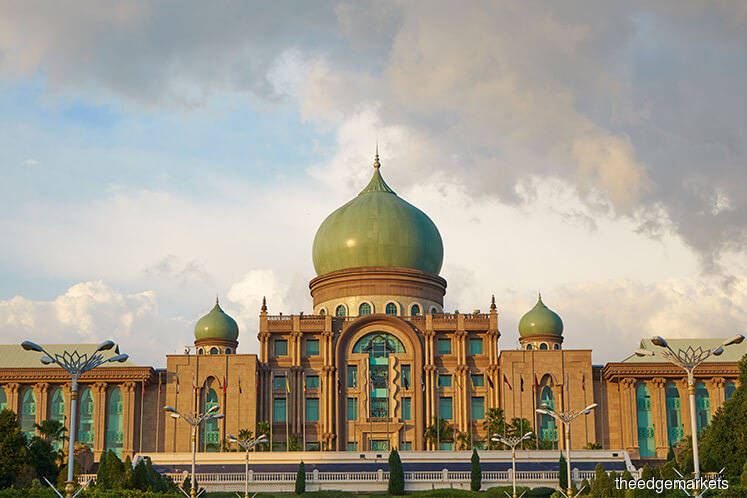 KUALA LUMPUR (July 17): The total debt held by the federal government rose to RM741.05 billion at end-2018, representing 51.2% of Malaysia's gross domestic product or GDP, from RM686.84 billion a year ago, which constituted 50.1% of GDP previously.
Including liabilities held, the total national debt would be RM1.091 trillion as at end-2018, up from RM1.087 trillion a year earlier, according to the report prepared by the Special Select Committee on the Budget and tabled in Parliament today.
The liabilities are made up of: government guaranteed loans, which rose to RM132.7 billion from RM102.1 billion, 1Malaysia Development Bhd (1MDB) debts that amounted to RM32.2 billion (the principal sum) compared with RM38.3 billion previously, and other liabilities — comprising public private partnerships, private finance initiatives' trust account, and Pembinaan BLT Sdn Bhd — which were reduced to RM184.9 billion from RM260.1 billion.
As of May 31, 2019, the Ministry of Finance (MoF) has loaned RM8.9 billion to 1MDB.
In a press conference, the committee's chairman Datuk Seri Mustapa Mohamed (PH-Jeli) said the government had adopted accrual accounting policies in 2011, which is in line with the International Monetary Fund (IMF)'s guide on public sector debt statistics.
The government began the process of migrating from cash-based accounting to accrual accounting in 2015, which would be completed in a year or two, said Mustapa.
Accrual accounting takes into account total assets and liabilities, including future liabilities, compared with cash-based accounting which only looks at transactions.
"The difference between then and now is that the committee has decided that we need to take liabilities into account as the government is obliged to pay," he told a press conference on the first statement on the government's debts and liabilities for the 2018-2020 session here today.
When asked if the MoF would be called up to explain the increase in the national debt, Mustapa said the committee would not have to do so as the ministry has already explained the matter.
Committee member Khairy Jamaluddin (BN-Rembau), however, said the government has to take responsibility for the increase in federal government debt.
"1MDB only contributed RM32.2 billion in net debt. I am not saying that it is a small amount but 1MDB is not the only cause for the difference in debt levels between this year and last year," Khairy said.
Besides Mustapa and Khairy, the other committee members are: Kelvin Yii Lee Wuen (PH-Bandar Kuching), Nik Nazmi Nik Ahmad (PH-Setiawangsa), Dewan Rakyat secretary Datuk Roosme Hamzah, Datin Paduka Dr Tan Yee Kew (PH-Wangsamaju), Khoo Poay Tiong (PH-Kota Melaka) and Datuk Alexander Nanta Linggi (PH-Kapit).