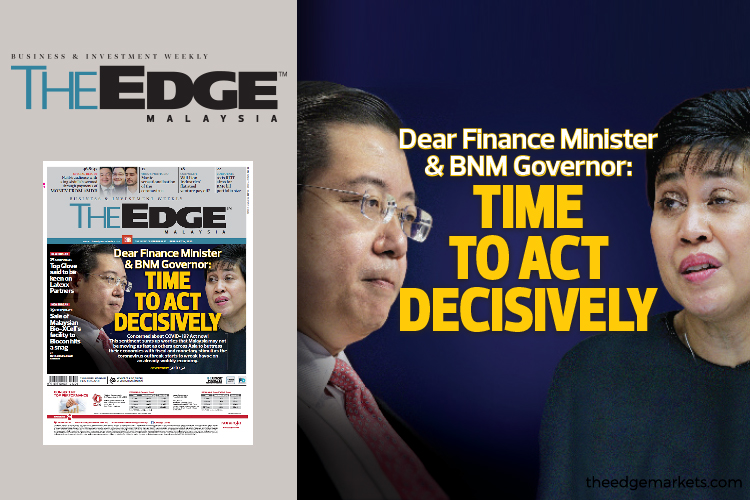 KUALA LUMPUR (Feb 15): Concerned about COVID-19? Act now!
This sentiment sums up worries that Malaysia may not be moving as fast as others across Asia to buttress their economies with fiscal and monetary stimuli as the coronavirus outbreak starts to wreak havoc in an already wobbly economy.
Even without the impact of the outbreak, Malaysia's gross domestic product (GDP) reading for the final three quarters of 2019 had somehow tumbled to a 41-quarter low of 3.6% -- dragging the full year headline growth to 4.3% -- the lowest since the annual contraction during the 2009 global financial crisis. 
Not only was it jarringly short the government's official forecast of 4.7%, the reading almost fell through the central bank's projected range of 4.3% to 4.8% for 2019.
Bank Negara Malaysia's 25bp rate cut to 2.75% on January 22 – which most economists didn't expect to see until at least March 3 and had heightened suspicion of a poor 4Q2019 GDP reading -- now looks more necessary than "pre-emptive".
After all, growth didn't recover in 4Q2019, after slipping to 4.4% in 3Q2019 from 4.9% in 2Q2019 and 4.5% in 1Q2019. The 3.6% reading for 4Q2019 undershot nine of 10 forecasts on Bloomberg, above only Barclay's 3.5% and well below the most bullish forecast of 4.7%.
On Feb 14, the Ministry of Finance said the Prime Minister will announce an economic stimulus package "to mitigate the adverse economic impact of the COVID-19 outbreak on Malaysia while preserving the welfare of the rakyat" at 4.30pm on Feb 27.
To know more about why expectations are high on policy makers and rate setters to act decisively, pick up a copy of The Edge Malaysia.