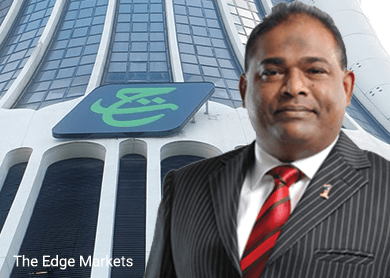 KUALA LUMPUR (May 26): Lembaga Tabung Haji is in the midst of finalising the sale and purchase agreement for the sale of the 0.64ha Tun Razak Exchange (TRX) land it bought from debt-laden 1Malaysia Development Bhd (1MDB), said its chairman Datuk Seri Abdul Azeez Abdul Rahim.
"We have decided to sell the land for a small profit. We didn't make a loss, but a profit. We are in the midst of finalising the SPA," he said.
He added that Tabung Haji will make an announcement on the sale of the land soon, but declined to elaborate.
Abdul Azeez was speaking to the media after an event which saw Tabung Haji awarding two Proton Preves worth a total RM124,000, to the winners of the 58th National Qur'an Reading Competition today.
Tabung Haji's controversial purchase of the plot of land at TRX from 1MDB for RM188.5 million, or RM2,774 per sq ft, for the purpose of building a residential tower was heavily criticised. Some quarters had labelled Tabung Haji's purchase of the land as a bailout for 1MDB, which has accumulated RM42 billion in debts.