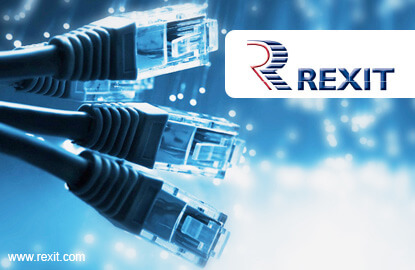 This article first appeared in
The Edge Malaysia Weekly
, on November 7 - 13, 2016.
THE de-tariffication of general insurance, which will take effect from July 1 next year, has created some business opportunities for Rexit Bhd, which specialises in the provision of information technology (IT) solutions to insurance companies.
CEO and executive director Datuk Chung Hon Cheong says the move will have a major impact on two sectors — automotive and fire insurance. Companies in those sectors will have to customise their portals to cater for the changes.
"We have secured some de-tariffication contracts. We are using a software called detariff engine, which is now being marketed to and customised for all our clients. This trend [of companies customising their portals] will go on until 2017. Although the impact on our earnings will not be significant due to our upfront [development] cost for the solution, our bottom line should improve from last year," he tells The Edge.
The first phase of the tariff liberalisation will allow insurers to introduce new products at market rates.
Chung says Rexit expects to see a significant increase in business as a number of insurance players are still using the old system. "Thus, this creates an opportunity for us."
He adds that the group has a market share of about 40%, thus the growth in earnings from its existing clients could be significant.
Currently, e-Cover — an online service provided to general insurance companies that allows their agents to carry out end-to-end transactions for new insurance policies and renewals — contributes 80% to the group's revenue. Of this, as much as 90% is generated on a pay-per-use basis.
This may explain the steady rise in Rexit's share price, which climbed from 31 sen in January 2015 to a high of 72 sen in November that year. The ACE Market-listed stock closed at 63 sen last Thursday. It is trading at a price-earnings ratio of 16.58 and has a dividend yield of 3.17%.
Chung, who believes in the sustainability of the pay-per-use model, says the group only earns a fee when its customers' portals get users.
"In the last six months, we have seen a surge [in business] because of the requirement to customise the software for every customer. This has also caused our cost to surge. Whether the revenue will translate into earnings … it will be part of it but it won't be significant. But once everything settles down and we get users, our bottom line will grow," he explains.
For the financial year ended June 30, 2016 (FY2016), Rexit's revenue rose 10.83% year on year to RM18.84 million due to an increase in users for its e-Cover, InfoGuardian and e-PPA systems as well as higher software sales. Net profit increased 29% to RM6.86 million from the year before.
Chung opines that the group is in a comfortable position to compete as it is the sole solutions provider for the pay-per-use model.
The provision of online insurance portal solutions is a rather lucrative business, which has led to others jumping on the bandwagon.
It is understood that Excel Force MSC Bhd (EForce), a stockbroking solutions provider, plans to expand into the insurance sector. In April, My E.G. Services Bhd co-founder and managing director Wong Thean Soon acquired 18.7% equity interest in EForce via Asia Internet Holdings Sdn Bhd, in which he has a controlling stake.
"We welcome competition. Indeed, we may expand into consumer services. Now, we only deal with agents and portals that let people buy general insurance directly. They pay us on a per usage basis … [we don't receive a] commission for sales," Chung says, adding that the group has a huge database to support its services.
But this plan will only be realised after the de-tariffication comes into effect next year, he says.
Chung sees competition mainly coming from the insurance companies' in-house IT systems. Nonetheless, he stresses that Rexit's advantage lies in its sizeable market share, which allows it to operate more efficiently and cost-effectively.
When commenting on the impact of de-tariffication on the insurance sector, Chung says the group's earnings will not be affected if two of its customers decide to merge. This is because its business depends on the volume of transactions and not on the number of clients it services.
Following the expansion of InfoGuardian, which now allows online legal documentation, Rexit may embark on another merger and acquisition (M&A) next year to expand its source of income.
"We are currently in talks with a local player," says Chung.
"The preferred choice [for an M&A target] is pay-per-use [companies]. For instance, our InfoGuardian system was not developed by us. We bought a company so that we could become involved in the business," he says, hinting that the new business is unlikely to be in the insurance industry as the group has already established a strong foothold there.
Currently, InfoGuardian contributes 5% to the group's revenue and e-PPA, 15%. The latter enables online unit trust investment through the Employees Provident Fund.
As at June 30, Rexit's cash and cash equivalents stood at RM26.04 million, of which RM19.82 million was investment in cash funds. These funds are highly liquid instruments, which are readily convertible to known amounts of cash and are not subject to any significant risk of changes in value, according to Chung. The group's cash balances stood at RM6.22 million.