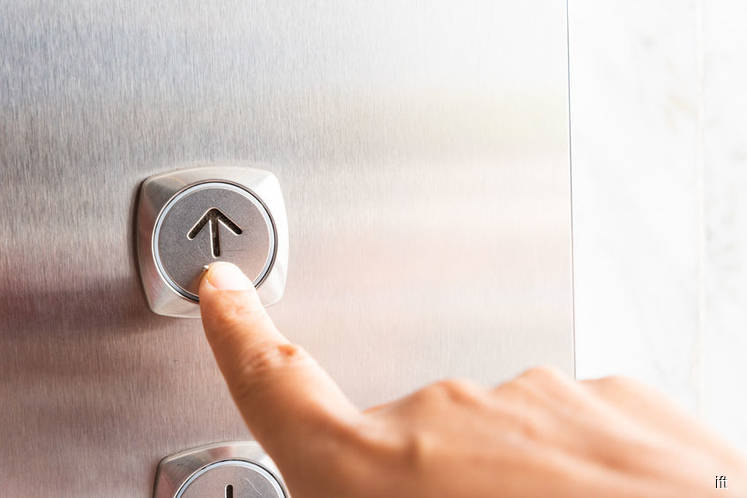 KUALA LUMPUR (March 22): The safety and overall condition of lifts in Public Housing (PA) and People's Housing Projects (PPR) will be so much better with the Kuala Lumpur City Hall's (DBKL) E-Logger system.
The system guarantees that repairs and technical problems will be identified and attended to quickly as the system is installed in the elevators and will provide instant alerts to the contractors maintaining them.
DBKL's Department of Community Development and Urban Wellbeing (JPKKB) director, Anwar Mohd Zain said the system also linked DBKL with nine maintenance contractors from different elevator companies to enable repair work to be carried out promptly.
"The E-Logger can also monitor the performance of each elevator contractor. After a complaint is received through the system, they must arrive at the scene within the prescribed time of 20 minutes if there are people trapped in the lift, and 30 minutes if there are faulty lifts
"If they arrive late or fail to repair within the prescribed time, we will deduct a fee of RM200 for each case," he said in an interview with the media, here, today.
A total of 412 PA and PPR lifts around the capital have been installed with the E-Logger system during the trial period since January.
The E-Logger system could also keep records and statistics on faulty lifts and ease the burden of DBKL, given the lack of staff to monitor lift performance, he said.
"We receive about 1,000 to 1,200 complaints each year with 90 per cent of them related to vandalism while the rest are over mechanical and electrical faults," he added.
Meanwhile, JPKKB senior assistant director, Noor Suhailan Abdul Wahab said a total of 528 PPR and PA elevators throughout the capital were under the care of DBKL with an estimated maintenance cost of about RM792,000 a month.
"In addition to repairing the  faulty lifts, we also carry out routine maintenance for elevators that are in use for over 10 years.
"There are 173 lifts under five years old that are in use, 325 units (11-15 years) and 30 units (16-20 years).
"Normally, lifts that are over 15 years old will be replaced with new units, depending on their usage as the cost of maintenance is high.
"It is therefore the responsibility of each PA and PPR occupant to help maintain the elevators because these are provided for the benefit of all occupants.
"Lift users must have some ethics like gently pushing the buttons and adhere to instructions pasted on the lift walls. No one should ever urinate in the lifts as urine can cause rusting and damage to the lifts,' he said.
Noor Suhailan also said that those trapped in a lift should not panic but to follow the instructions posted on the lift walls and could also call the 24-hour DBKL operations room at 03-92261312 or 03-2263112 for assistance.