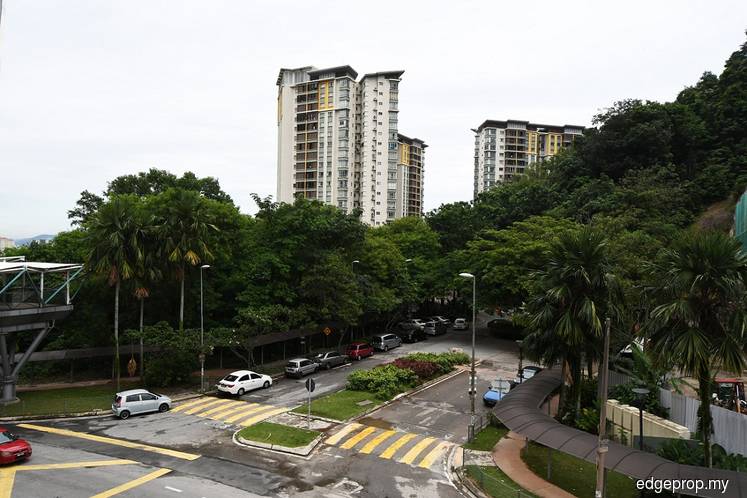 PETALING JAYA (Oct 29): Kuala Lumpur City Hall (DBKL) said it will instruct the developer of a project next to the Desa Putra Condominium in Wangsa Maju, Kuala Lumpur to provide the impact assessment reports to the Desa Putra Condominium Residents' Association (RA).
According to a press statement by Desa Putra RA today, 15 of its representatives have attended a hearing at DBKL to raise a number of issues including traffic congestion, rampant illegal parking, over development, high population density and environmental issues in the area.
It noted that DBKL executive director (planning) Datuk Mahadi Che Ngah has agreed to respond to the issues raised within two weeks of the hearing which took place on Oct 26, 2018.
"We hope that the developer concerned will come to reasonable terms and will agree to a compromise if possible, but we reiterate that we would like to see the plot of forested land in front of our home be retained as a green lung, or turned into a park-and-ride parking facility which is sorely needed for the Sri Rampai LRT station," said the RA in the statement.
The Desa Putra RA also urged DBKL to reject the development of the project, pending the gazzetting of the Draft Kuala Lumpur City Plan by Federal Territories Minister Khalid Samad on Nov 15.
"We are not against development, only that it should fully comply with the Draft Kuala Lumpur City Plan 2020. We strongly agree with the concept of building a balanced and sustainable city; development should be needs driven instead of market driven. Rest assured that we will not stop raising our concerns over this development until we are given a final, fair and equitable solution," it said.
To recap, members of the Desa Putra RA has expressed concerns in September over the aggressive development surrounding their homes and are worried the high-density development will impair their living environment.
Completed in 2006, Desa Putra Condominium is a leasehold apartment development comprising 436 units across three 18- and 19-storey blocks. The property is located at Jalan Wangsa Perdana 3 in Wangsa Maju, opposite the Sri Rampai LRT station.
The recently-announced new commercial development which comprises 382 units of serviced apartments in a 46-storey block was the tipping point for the residents as the development site is located next to their apartments, or within 100m from their homes.
According to the DBKL project development notice board which was put up on Aug 15, the upcoming development will also include an 8-storey carpark.
The management committee of the Desa Putra RA had gathered 229 residents' signatures (equivalent to 60% of the residents) and the protest letter was submitted to DBKL by hand on Aug 27.