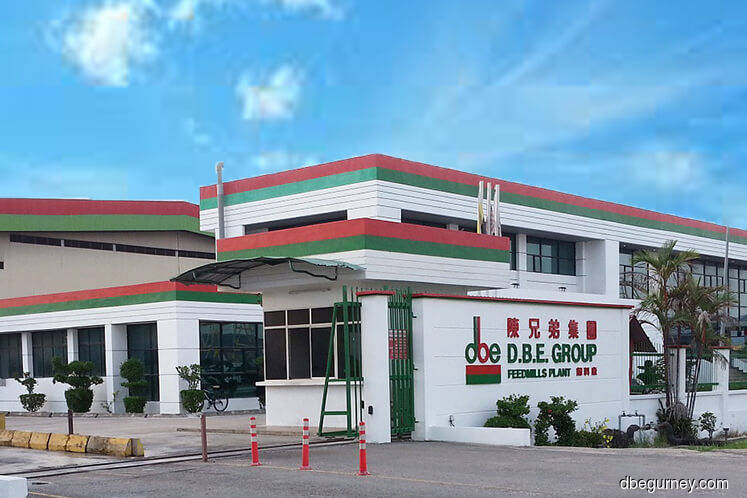 KUALA LUMPUR (Sept 3): DBE Gurney Resources Bhd has received a conditional mandatory takeover offer from its largest shareholder, Doh Properties Holdings Sdn Bhd, at 3.5 sen per share or a total amount of RM62.79 million.
DBE Gurney said it received the takeover offer after Doh Properties, through open market acquisitions, increased its shareholding in the integrated poultry group to 33.02% from 32.89%.
Under the Capital Markets and Services Act, Doh Properties is obliged to extend a mandatory takeover offer to acquire the remaining shares and warrants it does not own.
The remaining shares and warrants total 1.79 billion and 580.64 million respectively, DBE Gurney said in a filing with Bursa Malaysia.
The offer price for the shares, it added, represents a 7.36% premium to DBE Gurney's five-day volume-weighted average price of up to Aug 30 of 3.26 sen.
Meanwhile, the offer price for the warrants is one sen per warrant or RM5.81 million in total.
Doh Properties intends to maintain DBE Gurney's listing status on the Main Market of Bursa Malaysia.
Doh Properties is wholly owned by Setia Awan Holdings Sdn Bhd, which in turn is owned by the Doh family, namely Datuk Doh Jee Ming (30%), Datuk Doh Tee Leong (30%), Datuk Doh Jee Chai (30%), Datuk Doh Neng Chiong (5%) and Datin Lee Hong King (5%).
Jee Ming, Tee Long and Jee Chai are sons of Neng Chiong and Lee.
DBE Gurney shares closed unchanged at three sen today, giving the group a market capitalisation of RM80.35 million.