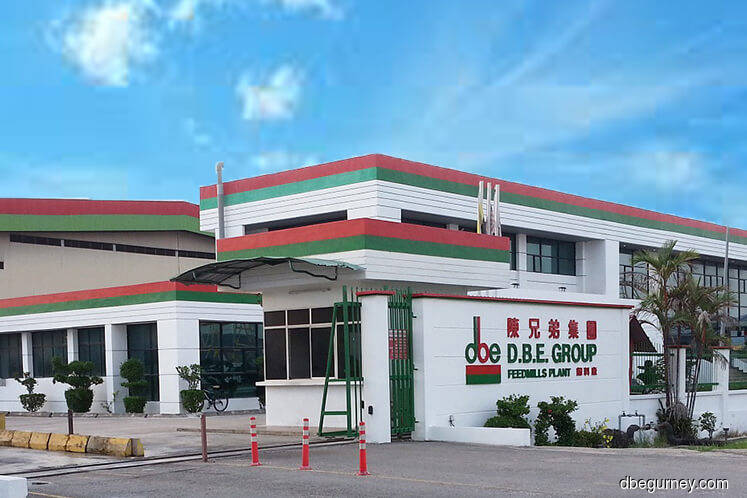 KUALA LUMPUR (Feb 18): DBE Gurney Resources Bhd is partnering Thailand-based Farmmesh Foods Co Ltd (FFCL) to jointly open and operate a trading and distribution agency in Malaysia.
In a filing with Bursa Malaysia, DBE Gurney said its subsidiary DBE Poultry Sdn Bhd has entered into a memorandum of understanding (MoU) with FFCL, where both companies will be operating the trading and distribution channel in Malaysia through a joint venture company, with 70% ownership by DBE Poultry and 30% by FFCL.
FFCL is involved in the retailing of meat and meat products.
DBE Gurney said the MoU will form another strategic alliance with FFCL to establish distribution and supply chain between Thailand and Malaysia, mainly to import FFCL live chicken from Thailand to Malaysia for processing, as well as distribution of fresh and frozen poultry products in Malaysia.
"Other trading and distribution channels might also be established between the parties, including but not limited to DBE Poultry feedmill products, HARUMi products and FFCL processed poultry products (fresh and frozen)," DBE Gurney said.
"This strategic alliance with FFCL will further expand DBE Poultry retailing business in poultry products and sustain the group's business competitiveness locally," the filing added.
DBE Gurney noted that the MoU is not expected to have any material effect on its earnings, net assets and gearing for the current financial year ending Dec 31, 2019 (FY19).
Nonetheless, it expects positive contribution from the processing and distribution of fresh and frozen poultry products in Malaysia.
Shares of DBE Gurney closed unchanged at three sen today, valuing it at RM80.35 million.