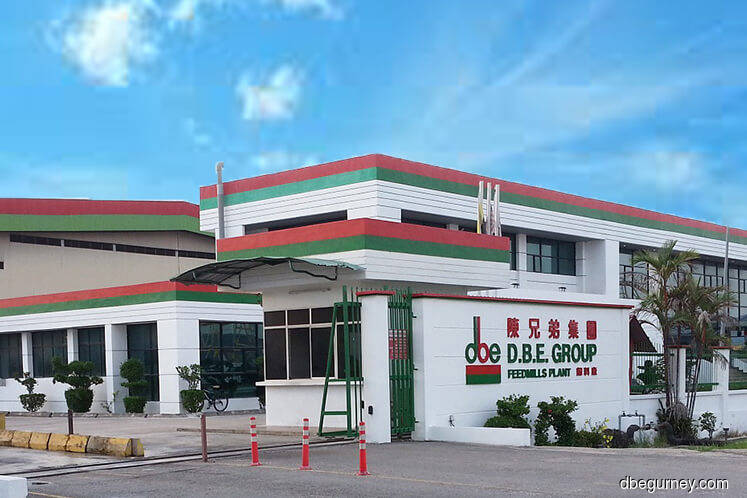 KUALA LUMPUR (May 31): DBE Gurney Resources Bhd, which produces poultry products and builds properties, has inked a partnership with a related party to jointly develop affordable homes with a gross development value (GDV) of RM100 million in Perak.
 
In a bourse filling, DBE Gurney said its wholly-owned subsidiary DBE Development Sdn Bhd had entered into a conditional joint development agreement with Silver Homes Development Sdn Bhd to develop 482 units of residences upon 499 pieces of leasehold land, measuring a total of 17.23 acres in Kinta District, Perak. 
The affordable housing project comprises 268 units of single-storey terrace houses, 177 units of double-storey terrace houses and 37 units of double-storey shop houses. 
Under the joint development agreement, DBE Development and Silver Homes shall be entitled to the net GDV of the development project, which totals RM100 million, on a 75:25 basis.
Silver Homes is a company controlled by DBE Gurney's major shareholders, namely Datuk Doh Jee Ming and Datuk Doh Tee Leong. 
Jee Ming is an executive director of DBE Gurney, which holds a 2.148% direct interest and 35.071% indirect interest in DBE Gurney, through Doh Properties Holdings Sdn Bhd. 
Meanwhile, his brother Tee Leong is a non-independent and non-executive chairman of the group and also holds a 35.071% indirect interest in the group, through Doh Properties. 
DBE Gurney said the proposed joint development is expected to increase revenue derived from the property development business, and contribute positively to the future earnings and profitability of the group. 
"The proposed joint development is expected to generate an estimated gross development profit (after deducting the estimated residual gross development costs [GDC] and Silver Homes' Entitlement) of RM20.9 million. 
In addition, the group believes that the proposed joint development will also further enhance the reputation and track record of DBE Gurney as a property developer in Malaysia," it added. 
Shares of DBE Gurney finished unchanged at three sen, giving it a market capitalisation of RM80.35 million. It saw some 600,000 shares traded.