This article first appeared in The Edge Financial Daily, on February 6, 2020.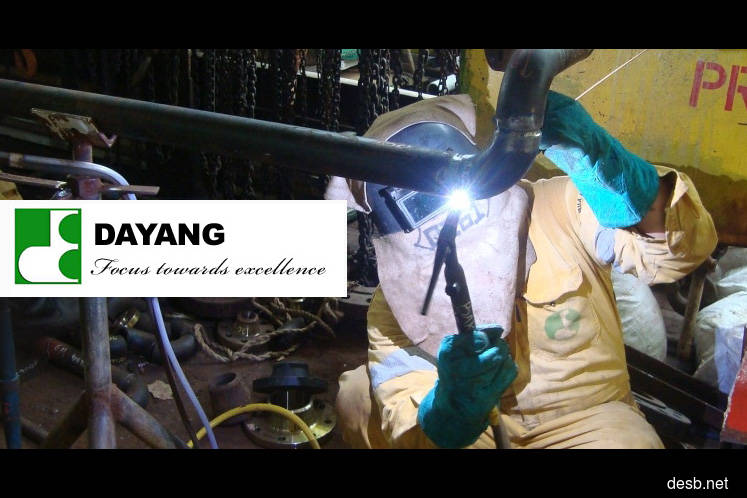 Dayang Enterprise Holdings Bhd
(Feb 5, RM2.80)
Upgrade to trading buy with a target price of RM3.15: Dayang Enterprise Holdings Bhd is starting to make its presence felt internationally, clinching an umbrella contract in Thailand for the provision of modification works for Block B-17 & C-19 and Block B-17-01.
 
The contract, awarded by Carigali-PTTEPI Operating Company Sdn Bhd (CPOC), is for a three-year period with a two-year extension option. We were positively surprised by this development as we had not expected Dayang to secure any significant contracts aside from potential additional "farm-in" works from existing contracts. It provides Dayang even greater earnings visibility for up to the next four years.
We tweak our financial year ending Dec 31, 2020 (FY20) and FY21 forecasts higher by 3.3% on average, with adjustments made to profit margins for its existing work orders.
Effective Jan 30, 2020, the new contract was awarded by CPOC which serves as the operator under a joint operating agreement between Malaysia's Petronas Carigali JDA Sdn Bhd and Thailand's PTTEP International Ltd in respect of the exploration and exploitation of petroleum for Block B-17 & C-19 and Block B-17-01 located in the lower part of the Gulf of Thailand near the South China Sea.
While there was no specific contract value mentioned as it would be based on work orders issued by the project owner, we think it could potentially be worth US$80 million (RM330.4 million) throughout the period. With this contract, together with recent packages from integrated hook-up and commissioning as well as additional "farm-in" orders, Dayang's existing order book, which stands at RM4.8 billion, has surpassed its previous high of RM4 billion in 2014.
We remain upbeat about its growing order book given its strong position as a brownfield services specialist. Dayang is set to announce its fourth quarter of FY19 (4QFY19) results on Feb 21, with expectations that the results would beat our estimates as we had been conservative over its profit margins.
We now estimate the group to deliver RM60 million to RM90 million for 4QFY19 alone (4QFY18: RM80 million) following robust activity seen in 3QFY19 as more plant turnarounds take place. — PublicInvest Research, Feb 5