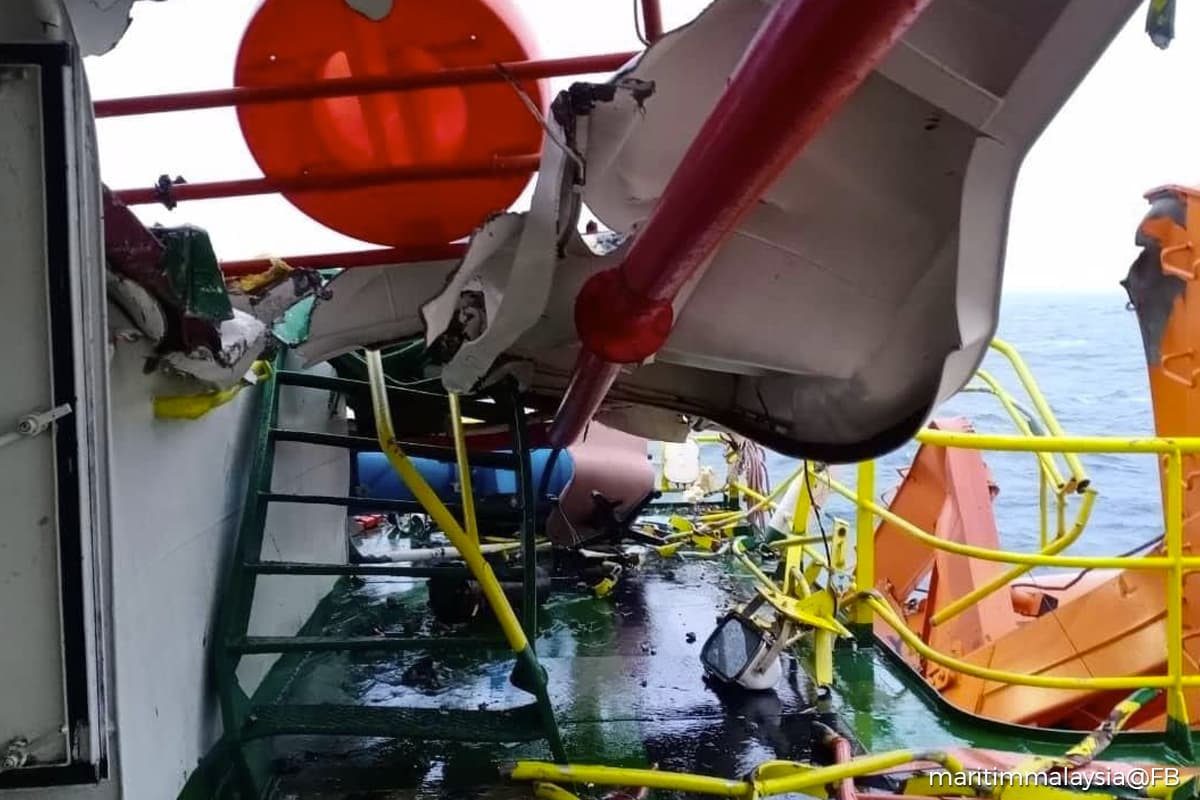 KUALA LUMPUR (Oct 27): A ship with more than 100 people sank off Miri in Sarawak in the early hours today.
In the incident, one crew member died, while another 121 were rescued.
The Malaysian Maritime Enforcement Agency (MMEA) confirmed that the Maritime Rescue Coordination Centre (MRCC) had received a report from a Sapura construction vessel which detected an emergency signal from the workboat at 6.45am today.
MMEA director-general Admiral (Maritime) Datuk Mohd Zubil Mat Som said the Sapura construction vessel received the report from the Dayang Topaz ship, 7.7 nautical miles from Kuala Baram, Miri.
According to him, the Sapura construction vessel went to the location and found the workboat sinking with over 62 crew members still on board, while the remaining 125 crew members had jumped into the sea.
"The relief assets immediately despatched to the location included three vessels and a Malaysian Maritime boat off Miri, along with seven ships and boats owned by Petronas and Shell companies," he said in the MMEA's Facebook posting today.
According to the posting, 121 crew members who jumped into the sea had been rescued, while one died and four others were still missing.
"All crew members that were found were rescued by aid assets and ships that had arrived at the location," said Mohd Zubil.
He added that the Putrajaya MRCC was currently implementing further coordination to find and rescue the four missing crew members.
Mohd Zubil said the cause of the incident was still being investigated.
Malaysia-registered Dayang Topaz is a maintenance vessel built in 2012. The 80.4-metre vessel has a carrying capacity of 3,528 deadweight tonnage.
Read also:
Two crew die as Malaysian ship hits Petronas oil rig 
Dayang Enterprise cooperating with authorities, client in rescue and recovery efforts 
MV Dayang Topaz mishap investigation underway — Petronas