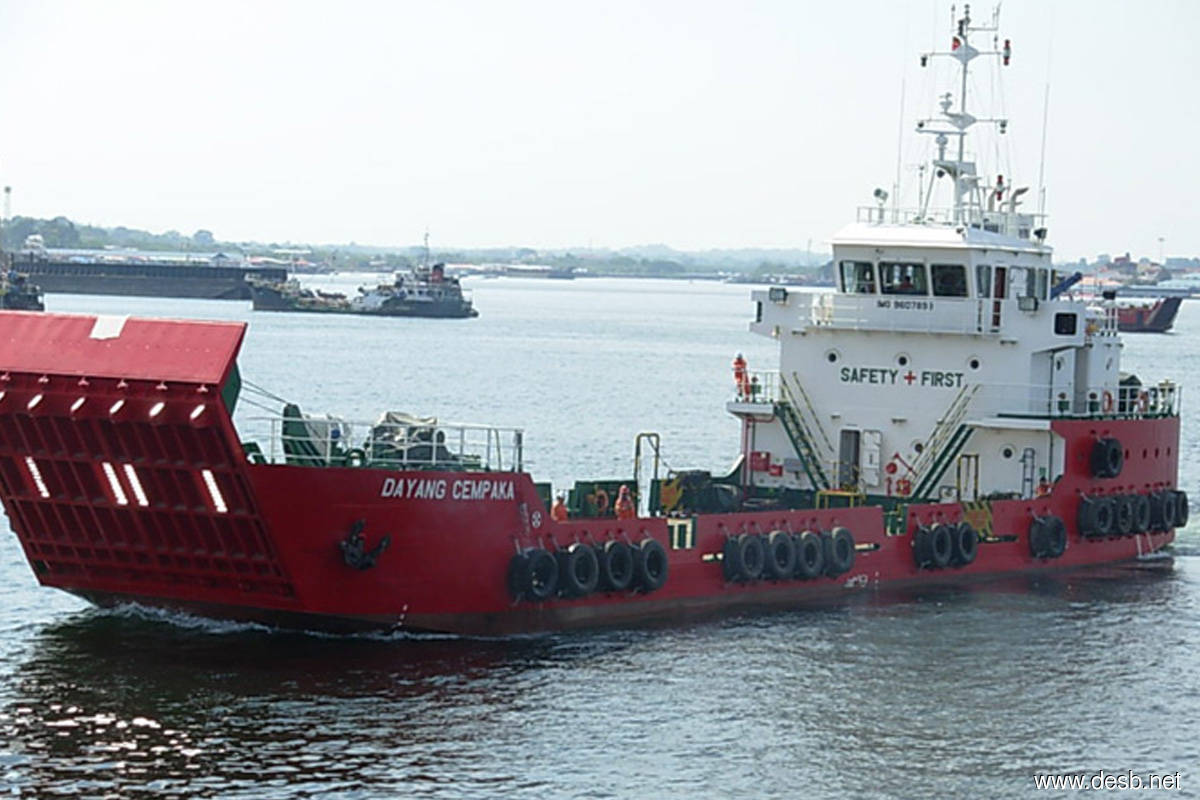 KUALA LUMPUR (Feb 24) : Dayang Enterprise Holdings Bhd's net profit for the fourth quarter ended Dec 31, 2020 (4QFY20) slumped 83.17% to RM13.17 million, from RM78.23 million a year ago, dragged by slower work orders due to the pandemic.
Revenue fell 44.49% to RM158.23 million, from RM285.02 million, the group's filing to Bursa Malaysia showed.
The group said the decrease in revenue is mainly attributable to lower vessel utilisation at 44%, as compared with 76% in the previous corresponding quarter.
"This is a result of slower work orders/contracts being awarded from oil majors in the fourth quarter of 2020, arising from the adverse impact of Covid-19," it said.
Dayang Enterprise said its quarterly profit before tax of RM1.33 million was arrived at after taking into account additional allowance for impairment loss on its property, plant and equipment of RM7.3 million, as well as higher operating costs arising from exceptional Covid-19 related costs incurred.
"In contrast, a one-off gain on a bargain purchase of RM8.3 million arising from the acquisition of a new subsidiary was accounted for in the corresponding quarter. This has further contributed to the higher profit before tax of RM119.7 million in corresponding quarter in 2019," it said.
The group did not declare any dividend for the latest quarter.
On a quarter-on-quarter basis, the quarterly net profit was 63.51% lower than the RM36.08 million reported in the third quarter, while revenue was down 31.27% from RM230.21 million.  
For the full year ended Dec 31, 2020, the group's net profit  plunged 75.07% to RM57.59 million, from RM230.95 million in the previous year, as revenue slipped 30.08% to RM731.44 million from RM1.05 billion.
Going forward, Dayang Enterprise said the outlook for the group, as well as the oil and gas industry, will be healthier in 2021, on the premise that crude oil price would remain at current levels, which are reasonable to incite oil majors to undertake planned capital expenditure.
"We also expect that the economic activities would be back to normal with the inoculation vaccine programme by the government,
"Furthermore, with our outstanding on call order book at an estimated value of RM2.7 billion, we believe our earnings visibility will remain solid over the next few years," it added.
Shares in Dayang Enterprise fell 3 sen or 1.95% to RM1.51 today, valuing the group at RM1.6 billion.