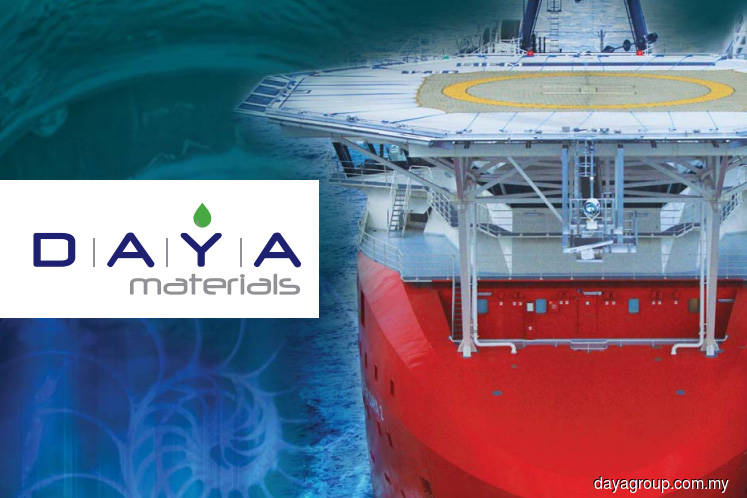 KUALA LUMPUR (Jan 18): Practice Note 17 group Daya Materials Bhd has proposed a debt restructuring exercise through the issuance of new shares.
In a filing with the stock exchange, the group said it has entered into an agreement with its 51%-owned subsidiary Daya CMT Sdn Bhd, together with Perfect Propel Sdn Bhd (PPSB), to set up the terms for the debt restructuring. 
The agreement is a mechanism for Daya Materials to set off the debt it owes PPS, amounting to RM32.46 million. 
The debt is to be partly satisfied by the issuance of 534 million new shares at an issue price of 2.5 sen each, amounting to RM13.35 million.
Another RM18.69 million of the debt sum will be set-off against the subscription monies payable by PPSB for its entitlement under a proposed rights issue (details to be announced later), while a further RM416,488 will be satisfied in cash using the net proceeds to be raised from the rights issue. 
The group said the debt restructuring will alleviate the financial burden on its debt and interest servicing obligation. 
The exercise is expected to result in interest savings, which would improve the group's overall cash flow management, it said.
"Notwithstanding this, the earnings per share of the group is expected to be diluted as a result of the increase in the total number of shares in issue, pursuant to the issuance of the PPSB debt restructuring shares," it added. 
Daya Materials triggered the PN17 status in Feb 28, 2018, after its shareholder equity shrank to below 25% of its issued capital as at Dec 31, 2017.
Shares of Daya Materials settled unchanged at one sen today, valuing the group at RM20.43 million. The counter saw 6.58 million shares traded.