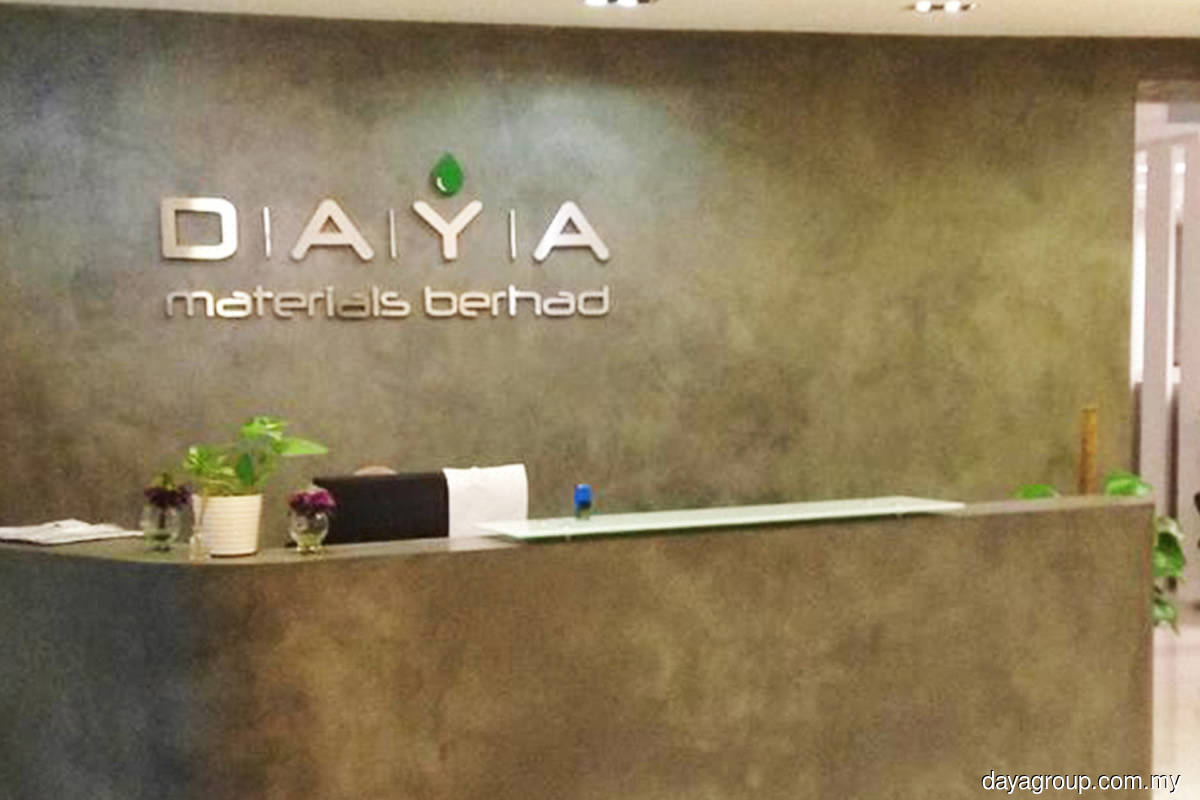 KUALA LUMPUR (Oct 20): Daya Materials Bhd announced on Wednesday that it has received Bursa Securities' approval for its regularisation plan. The plan was submitted to the regulator on Dec 31, 2020.
The shares of the energy company were actively traded in the morning trading session, with a total of 115.39 million shares exchanging hands. At noon break, the counter was up 0.5 sen or 33.33% to two sen.
The regularisation plan will see the exchange of the total number of issued shares of Daya Materials comprising 2.04 billion shares for 20.43 million new shares in Propel Global Sdn Bhd (Newco), on the basis of one new Newco share for every 100 existing Daya Materials shares held on an entitlement date to be determined later.
It will also see the proposed assumption of the listing status of Daya Materials by Newco and the admission of Newco to and withdrawal of Daya Materials from Bursa, with the listing of and quotation for the enlarged issued share capital of Newco on the exchange's Main Market.
There will also be a reorganisation comprising the acquisitions by Newco from Daya Materials of its entire 51% stake each in Daya Petroleum Ventures Sdn Bhd and Daya CMT Sdn Bhd, 50.1% stake in Daya OCI Sdn Bhd, and 55% stake in Daya Secadyme Sdn Bhd.
These will be followed by the disposal by Newco of its entire equity interest in Daya Materials to a special-purpose vehicle to be incorporated.
Other salient points include the settlement of liabilities to its creditors amounting to some RM109.6 million and the settlement of professional fees of RM610,114, a private placement of up to 250 million shares at 20 sen per share.
Daya Materials triggered Practice Note 17 (PN17) criteria on Feb 28, 2018 as its shareholders' equity on a consolidated basis was RM19.1 million, less than RM40 million and represented less than 25% of its issued share capital.
The group's major subsidiary Daya Proffscorp Sdn Bhd also defaulted in payments of both the principal sum and interests to Malayan Banking Bhd and the Small Medium Enterprise Development Bank Malaysia Bhd and it failed to provide a solvency declaration to Bursa.
Furthermore, its external auditor also expressed a disclaimer of opinion on the company's audited consolidated financial statements for the financial year ended Dec 31, 2018.