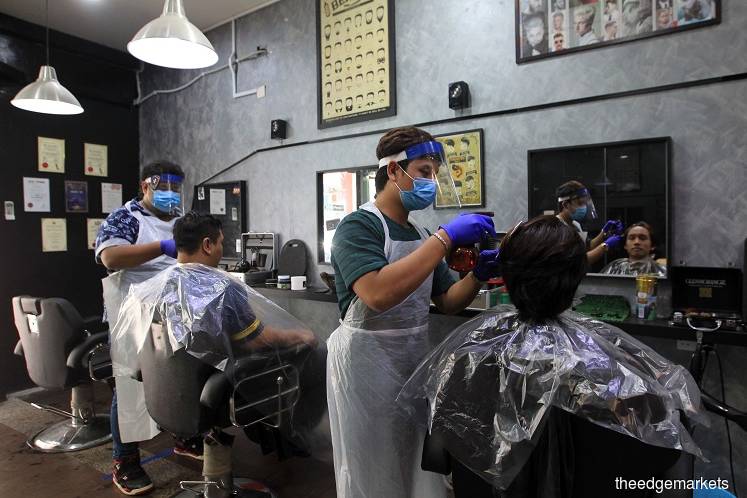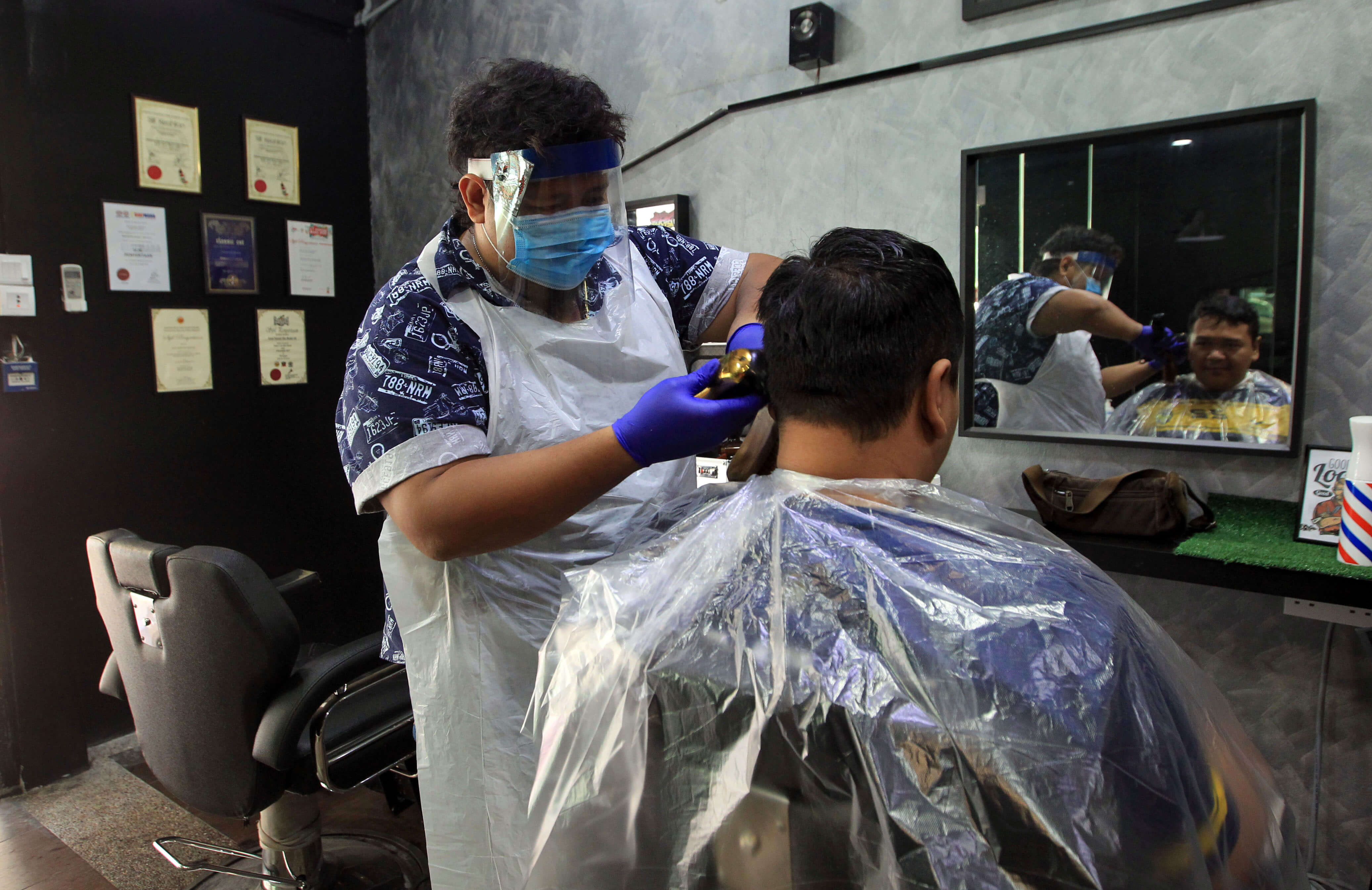 These photos were taken by Shahrin Yahya (25 photos).
It looks almost like business as usual in parts of the city as Malaysia entered the Recovery Movement Control Order (RMCO) today, 89 days after the Movement Control Order was first imposed.
As new Covid-19 cases fall into double and single digits, more activities and businesses are permitted to reopen, such as hair salons and barbershops, markets, bazaars and food stalls, to restore the economy and perhaps, a sense of normalcy for the people.
At Shortea Barbershop in Wangsa Maju, it was not just the customers who were draped in plastic — the barbers groomed their clients in plastic aprons, rubber gloves, face shields and face masks.
Over in nearby Setapak, face mask-wearing patrons browsed goods on sale at a local market; at the Weld in the heart of Kuala Lumpur, food trucks and street stalls reassembled, thronged by mask-clad office workers from nearby buildings.
Some of the more interesting morsels peddled by these merchants included petai — we wonder if there were any office workers who dared munch on the pungent, bitter beans?