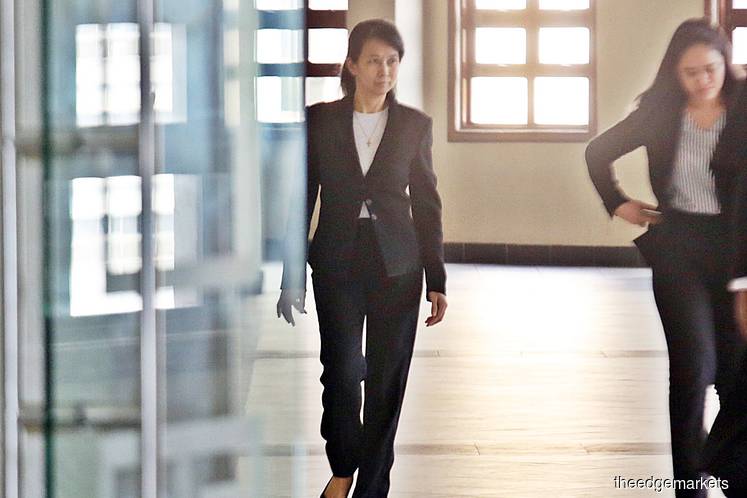 The prosecution's 54th witness, former AmBank relationship manager Joanna Yu Ging Ping (left) (Photo by Sam Fong/The Edge)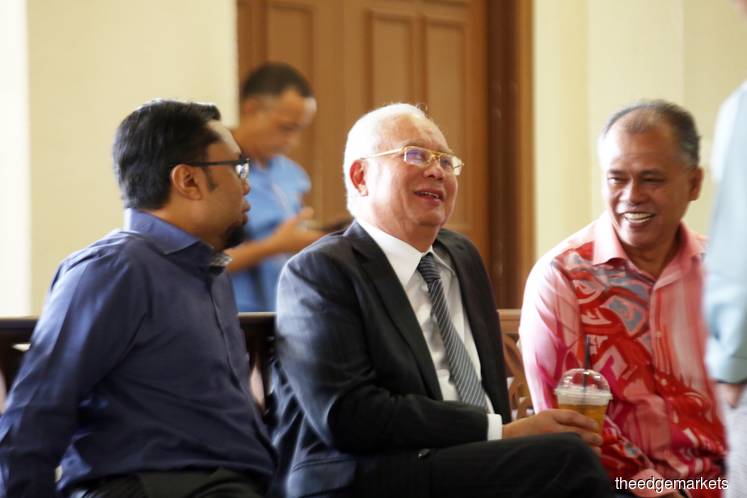 Najib with his supporters at the Kuala Lumpur Courts Complex today. (Photo by Sam Fong/The Edge)
KUALA LUMPUR (Aug 5): The trial of Datuk Seri Najib Razak involving the alleged siphoning of RM42 million from SRC International Sdn Bhd into his account enters its 47th day today, with the defence to continue its cross-examination of former AmBank relationship manager Joanna Yu Ging Ping.
This marks the seventh day for Yu — the 54th prosecution witness in the trial — in the witness stand, after a long and aggressive round of questioning by Najib's lawyer Harvinderjit Singh over the past week, over the BlackBerry Messenger (BBM) chat logs retrieved from her phone.
Last week, the defence went over the many conversations she had with fugitive businessman Low Taek Jho or Jho Low, particularly around how the latter had issued fund transfer instructions, despite not being a mandate holder of the accounts.
Yu confirmed Low's various tactics to bypass Bank Negara Malaysia's anti-money laundering controls in funnelling money out of SRC's accounts into Najib's accounts, which include denoting the funds as "gift" or "donation" in the supporting documents required by the central bank.
The defence also went into the chat logs between Yu and Low relating to the US$680.99 million that was funnelled into the former premier's account in 2013, which were represented by Low as being donations from Saudi royalty.
Although the issue was brought up in the SRC trial, note that the US$680.99 million has nothing to do with Najib's charges relating to the RM42 million funnelled out of SRC.
Najib faces seven charges — three for criminal breach of trust, one for abuse of power and three for money laundering involving RM42 million worth of SRC funds.
The hearing is slated to continue at 2pm today.
The Edge is bringing the trial involving Malaysia's former highest-ranking politician who led the country for nine years live.
Users of The Edge Markets app may tap here to follow our live reports.