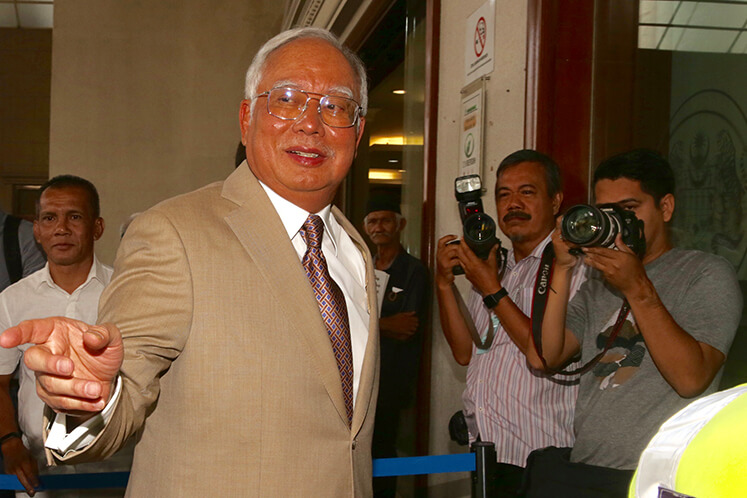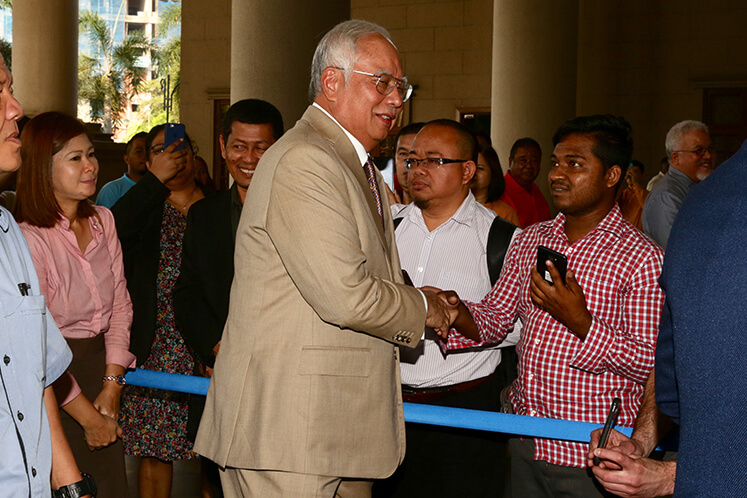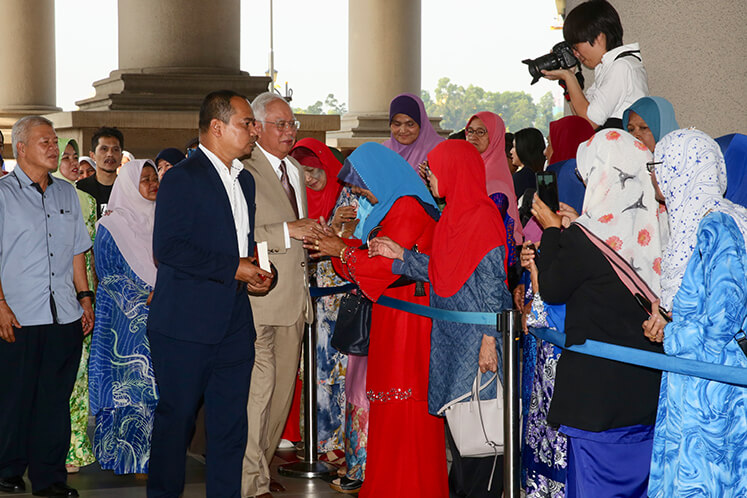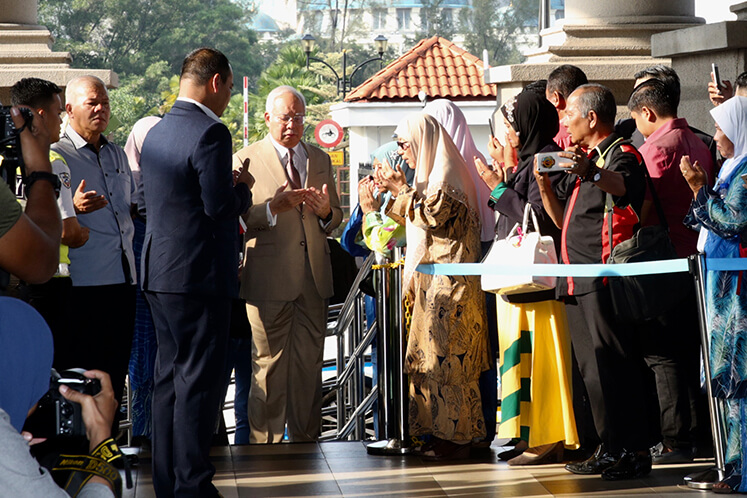 KUALA LUMPUR (April 17): Two Bank Negara Malaysia officers have already testified in Datuk Seri Najib Razak's SRC International Sdn Bhd criminal breach of trust and abuse of power trial that enters its fourth day today.
The two officers Azizul Adzani Abdul Ghafar and Mohammad Nizam Yahya were brought in by the prosecution to lay the foundation for the case to show the money trail allegedly from SRC International to subsidiary companies Gandingan Mentari Sdn Bhd and Ihsan Perdana Sdn Bhd and into Najib's accounts.
Azizul, who is the prosecution's second witness, testified that he led a team to Ambank Jalan Raja Chulan on July 6, 2015, to raid and retrieve details about the accounts owned by Najib, SRC International and Gandingan Mentari.
Nizam told the court yesterday that he was asked to go to Affin Bank Sdn Bhd that same day, to get information over three accounts owned by Ihsan Perdana which apparently oversees Yayasan Rakyat 1Malaysia (YR1M).
Najib is the highest ex-government official in the country's history, to be brought to court where he is facing three counts of criminal breach of trust, one for abuse of power and three for money laundering of RM42 million of SRC International.
The former premier is said to receive the amount in three tranches of payments of RM27 million, RM5 million and RM10 million.
Attorney General Tommy Thomas in his opening statement on the first day of hearing earlier this month had revealed the monies were allegedly used for renovations to Najib's Duta and Pekan home where he is a Member of Parliament and a shopping spree in Chanel, Honolulu.
Azizan and Nizam are expected to continue their testimonies as Azizan has been asked by the defence to produce a police report following his raid and Nizam would continue to be cross examined by the defence.
It is understood the next witnesses are officers from Bank Negara and there is a possibility that Ambank Raja Chulan branch manager R Uma Devi who handed the documents to Azizan would be called.
The Edge is bringing the proceedings involving Malaysia's highest ranked politician who once led the country live.
Users of The Edge Markets app may tap here to follow our live reports.
Related:
AGC to decide next step for Najib's RM27m SRC money-laundering case
Najib-SRC trial: AG says 'I have been doing trial for 42 years' in lawyers' spat over examination method
Shafee: Najib a victim of Jho Low's conspiracy
Thomas' article on 1MDB brought up in Najib trial