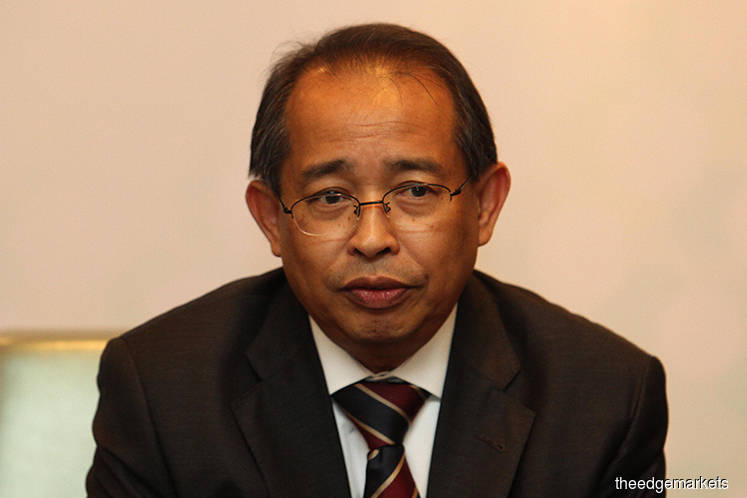 KUALA LUMPUR (July 10): Former Treasury Secretary-General Tan Sri Wan Abdul Aziz Wan Abdullah is expected to take the witness stand today, as the SRC International Sdn Bhd trial enters its 35th day.
He is the 45th prosecution witness to testify in the trial, following the two witnesses who testified yesterday, namely former Finance Ministry secretary Datuk Maliami Hamad and deputy treasury secretary-general Datuk Mat Noor Nawi.
Yesterday, Maliami told the court that the decisions to grant SRC two government guarantees and transfer its ownership to the Ministry of Finance Inc (MoF Inc) to strengthen its applications to borrow a total of RM4 billion from the Retirement Fund (Inc) (KWAP) were made from the "top-down".
During cross-examination, Maliami said he was instructed by Wan Abdul Aziz to process the company's application for a government guarantee, after receiving instruction from "top people".
This meant that the guarantees had to be issued, regardless of the circumstances, said Maliami.
Following the completion of Maliami's re-examination, Mat Noor appeared as the 44th prosecution witness.
His testimony revealed that SRC had written directly to the prime minister and finance minister to transfer its ownership from 1MDB to MoF Inc.
Najib then wrote on a draft letter made by Mat Noor, indicating his support for the approval, when they met at the Royal Malaysian Air Force (TUDM) Subang airport, following a phone call from 1MDB officer Zahid Taid, who said the former prime minister wanted to see the draft letter and meet Mat Noor at the airport.
Meanwhile, the court was also told that the Minister of Finance is MoF Inc, based on the Ministry of Finance (Incorporation) Act 1975 (Act 375), which was read by Mat Noor during re-examination by deputy public prosecutor (DPP) Datuk Suhaimi Ibrahim.
This goes against the defence's suggestion that the person responsible for MoF Inc was the Minister of Finance II at the time, Datuk Ahmad Husni Hanadzlah.
Mat Noor also revealed that he received a letter signed by Najib, appointing him as an adviser of SRC, although the letter did not specifically outline his role at the company.
The Edge is bringing the trial involving Malaysia's former highest-ranking politician who led the country for nine years live.
Users of The Edge Markets app may tap here to follow our live reports.