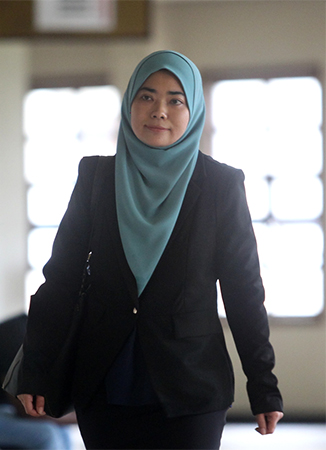 Prosecution witness no. 41: Afidah Azwa Abdul Aziz. (Photographer: Mohd Izwan Mohd Nazam/The Edge)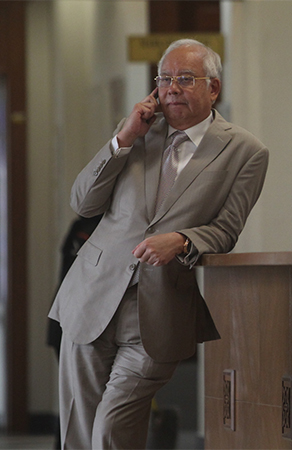 Datuk Seri Najib Razak during a short break in proceedings. (Photographer: Mohd Izwan Mohd Nazam/The Edge)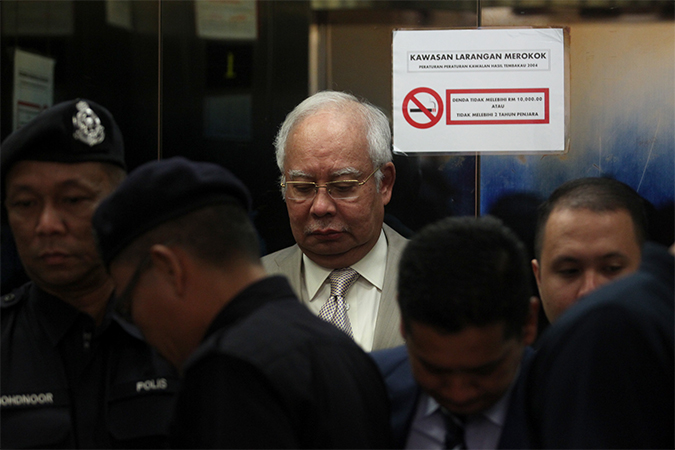 Datuk Seri Najib Razak on his way to the court room. (Photographer: Mohd Izwan Mohd Nazam/The Edge)
KUALA LUMPUR (June 19): The trial of embattled former prime minister Datuk Seri Najib Razak, who is accused of crimes in relation to the theft of RM42 million from SRC International Sdn Bhd, continues for the 28th day.
The prosecution's 40th witness, Tan Sri Mazidah Abdul Majid (pictured), began her testimony yesterday morning after the defence grilled the previous witness, SRC's ex-chairman Tan Sri Ismee Ismail for a week -- the longest ever during this trial.
So far, Mazidah has told the court that Najib had sought a RM100 million loan from the federal government to cover SRC's late repayment and interest on its RM4 billion borrowing from Retirement Fund (Incorporated) (KWAP).
"The loan was proposed to [keep] SRC from defaulting on its loans to KWAP, which would drag the government as the loan guarantor to repay the principal and interest totalling over RM4 billion. This situation would impact the government's fiscal position and the planning of the national budget," said Mazidah, who is the retired deputy chief secretary of the Cabinet.
She added that SRC's default would result in KWAP having to categorise the SRC loan as a doubtful loan, which would further implicate the fund.
"If that was done, it would raise speculation and finally a negative perception [on] the government, taking into account SRC is a unit of Ministry of Finance Inc," she explained.
During cross-examination, she also revealed that ministers were required to declare their involvement or potential conflicts of interest in matters deliberated during the Cabinet meetings.
These ministers would then have to excuse themselves from these meetings if a conflict of interest was deemed to exist.
However, Najib had not declared his position as adviser emeritus to SRC when he chaired meetings deliberating its proposed borrowings and the government guarantees to support its loan applications, as well as the RM100 million loan from the government to address its tardy repayment.
Significantly, Najib was the prime minister, the finance minister, and the officer in charge of Ministry of Finance Inc — SRC's shareholder.
However, she refused to say if his position at SRC amounted to a conflict of interest when he chaired these meetings as she had to verify this first with the legal advisor from the Attorney General's Chambers.
Her cross-examination will continue today.
The Edge is bringing this hearing involving Malaysia's highest ranked politician live.
Users of The Edge Markets app may tap here to follow our live reports.