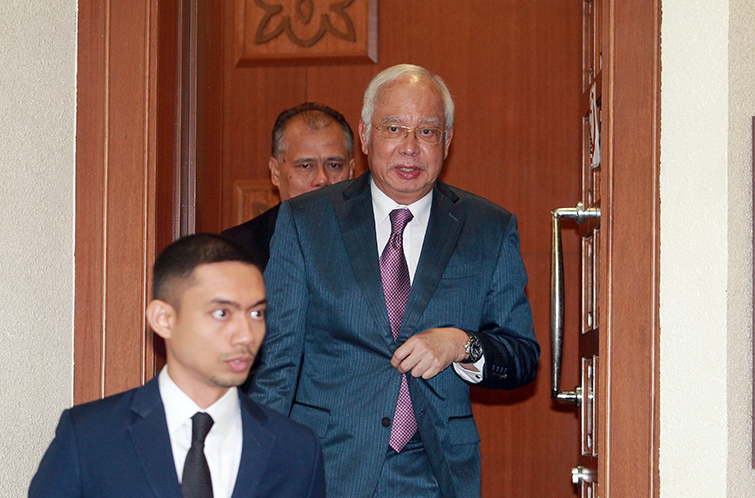 Datuk Seri Najib Razak exiting the court room during a 10-minute break. (Photographer: Shahrin Yahya/The Edge)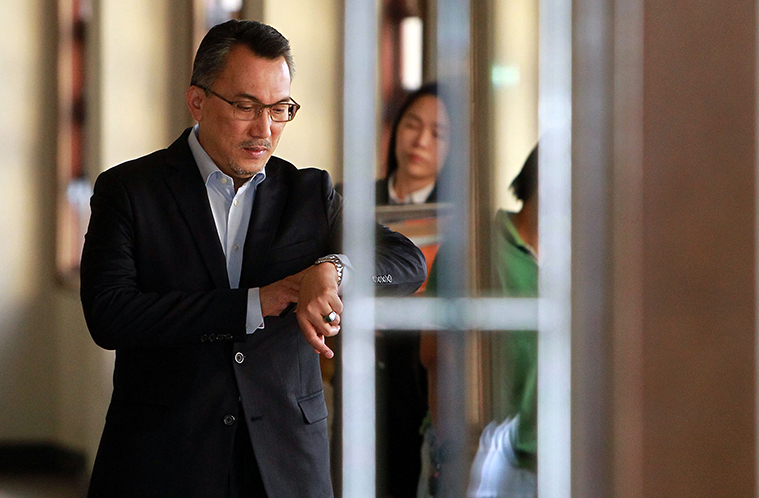 Prosecution witness no. 39 Tan Sri Ismee Ismail. (Photographer: Shahrin Yahya/The Edge)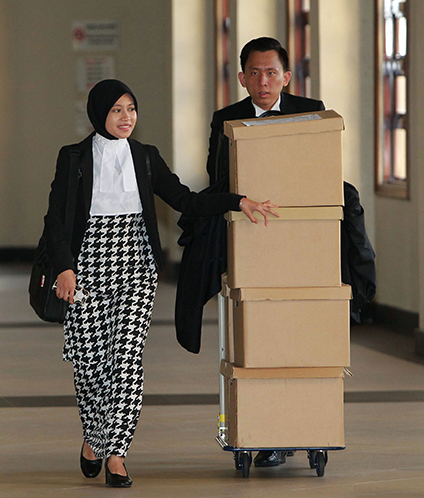 Lawyers wheeling in documents. (Photographer: Shahrin Yahya/The Edge)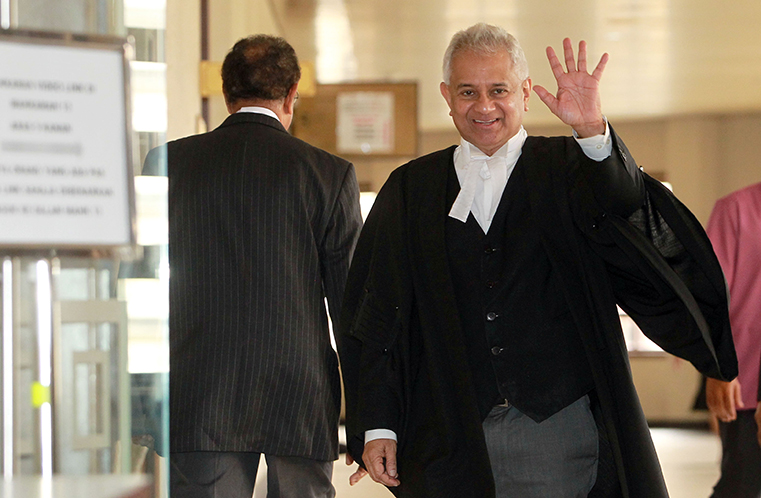 Attorney General Tommy Thomas. (Photographer: Shahrin Yahya/The Edge)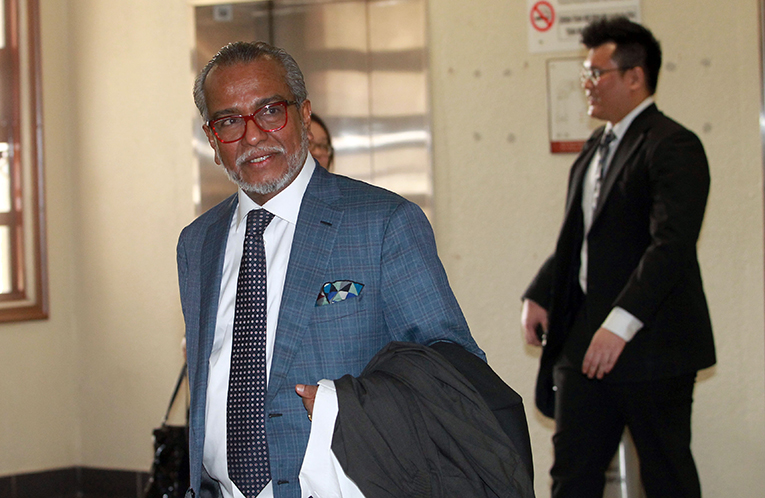 Lead defence counsel Tan Sri Muhammad Shafee Abdullah. (Photographer: Shahrin Yahya/The Edge)
KUALA LUMPUR (June 17): Former SRC International Sdn Bhd chairman Tan Sri Ismee Ismail will be cross-examined for the sixth day today in Datuk Seri Najib Razak's criminal breach of trust, abuse of power and money laundering trial involving the company's funds of RM42 million.
Defence counsel Harvinderjit Singh is expected to complete his cross-examination of the 39th prosecution witness today, following which a new witness will be called.
Ismee has so far testified that he served as chairman of SRC's board from Aug 1, 2011 to Aug 15, 2014.
He left the company over his dissatisfaction regarding its corporate governance.
He told the court, presided by High Court judge Justice Mohd Nazlan Mohd Ghazali, that the company's former managing director Nik Faisal Ariff Kamil was the link between the board and the former premier.
The witness, who was formerly also CEO of pilgrim fund Tabung Haji, also testified that the company's memorandum and articles of association was amended in 2012, giving Najib who was the advisor emeritus of the company, control of SRC as major decisions would have to go through the former premier, who was also the finance minister.
Ismee also told the court that he and the board was not notified about an earlier AmBank Islamic account opened for SRC by former 1Malaysia Development Bhd (1MDB) chief executive officer Datuk Shahrol Azral Ibrahim Hilmi before the board was appointed. 
SRC was a subsidiary of 1MDB before it was placed under the Ministry of Finance Inc after it took the RM4 billion loan from Retirement Fund (Incorporated) (KWAP).
The former chairman also told the court that he was not aware that the first RM2 billion loan and RM20 million company launching grant given by the Economic Planning Unit was deposited into the secret account, which bore the final three digits 736.
The SRC trial is part of a larger legal saga involving scandalised development fund 1MDB which spans several countries.
The latest development involving the fund took place in Abu Dhabi, where The Wall Street Journal reported that the emirate's criminal court had sentenced Khadem al Qubaisi, a United Arab Emirates citizen who once headed Abu Dhabi's International Petroleum Investment Company (IPIC), to 15 years' jail while American Mohammed Badawy al Husseiny, who ran a subsidiary of IPIC, was sentenced to 10 years in relation to the 1MDB scandal.
The Edge is bringing this hearing involving Malaysia's highest ranked politician live.
Users of The Edge Markets app may tap here to follow our live reports.