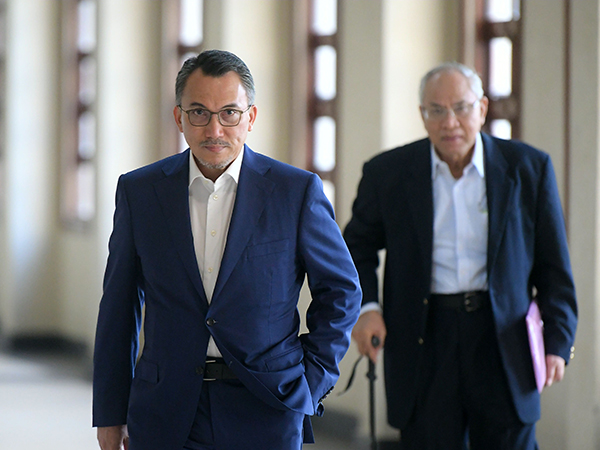 The prosecution's 39th witness, former SRC board chairman Tan Sri Ismee Ismail. Behind him is former SRC director Datuk Mohd Suboh Md Yassin. (Photographer: Suhaimi Mohd Yusuf/The Edge)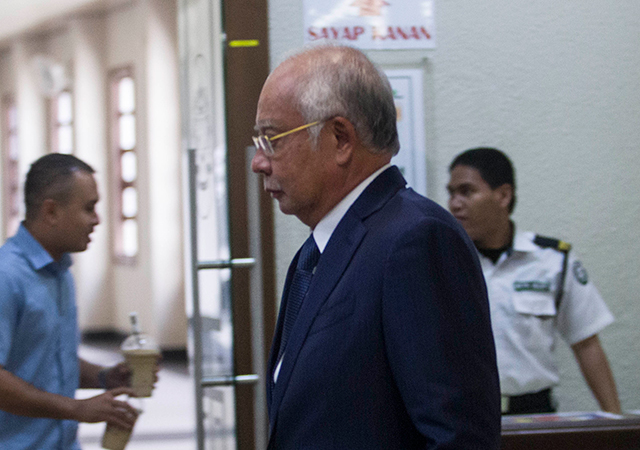 Datuk Seri Najib Razak. (Photographer: Patrick Goh/The Edge)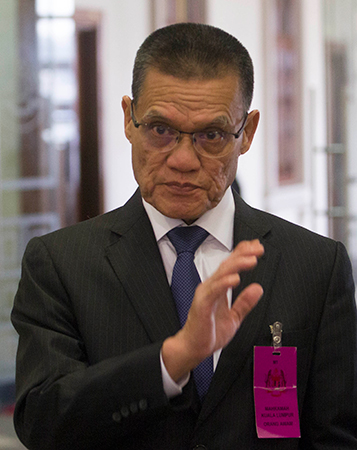 Ex-Menteri Besar of Pahang Datuk Seri Adnan Yaakob at court to lend his support to Najib. (Photographer: Patrick Goh/The Edge)
KUALA LUMPUR (June 12): All eye will be on the testimony of former SRC International Sdn Bhd chairman Tan Sri Ismee Ismail again, ‬as the former premier Datuk Seri Najib Razak's RM42 million SRC trial enters its 23rd day today‪. ‬
The prosecution's 39th witness is expected to be grilled further by Najib's counsel Harvinderjit Singh on SRC's regulations concerning the appointment of directors.
‪Ismee told the High Court yesterday that Najib, who was appointed as advisor emeritus of SRC, has indirectly been given control of the company when Article 117 was added in the memorandum and articles of association (MAA) at an extraordinary general meeting (EGM).‬
‪Article 117 implies that Najib could control SRC through SRC's CEO Nik Faisal Ariff Kamil, the witness said.‬
‪Ismee also noted that SRC's MAA was amended following a letter by Najib that was addressed to the company's board of directors, which was stipulated in SRC board of director's minutes dated April 23, 2012.‬
‪"The implication to SRC is that the advisor emeritus (Najib) views would have to be taken into account in material and strategic issues on the company," he added.‬
‪However, Najib's counsel Harvinderjit Singh was seen spending considerable effort during the latter half of yesterday's proceedings to show that his client was not in control of SRC during the cross-examination session. ‬
‪He combed through details within meeting minutes within SRC with Ismee, dived deep into certain specific wording of SRC's M&A, in order to show that its management acted independently from Najib.‬
The presiding judge Justice Mohd Nazlan Mohd Ghazali will continue to hear the testimonies today. 
The Edge brings you the proceedings live.
Users of The Edge Markets app may tap here to follow our live reports.