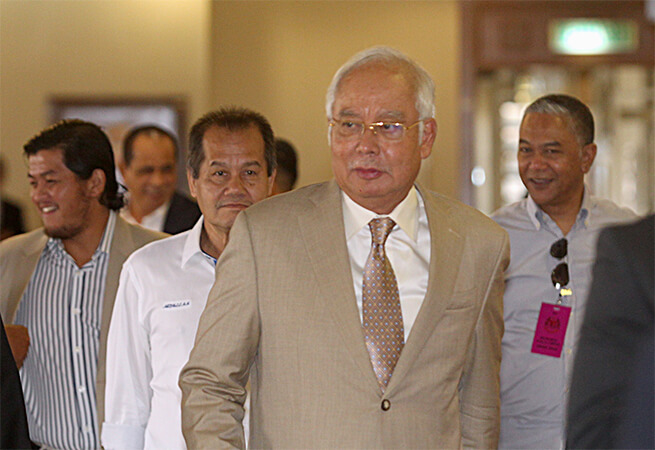 Datuk Seri Najib Razak arrives at court with his entourage. (Photographer: Mohd Izwan Mohd Nazam/The Edge)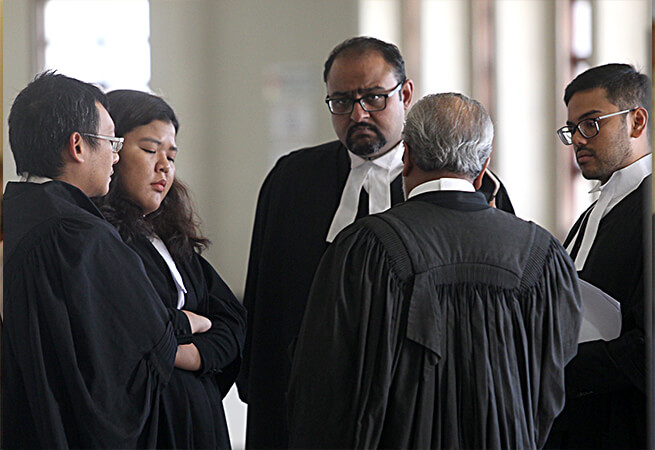 Defence lawyer Harvinderjit Singh with other members of his team. (Photographer: Mohd Izwan Mohd Nazam/The Edge)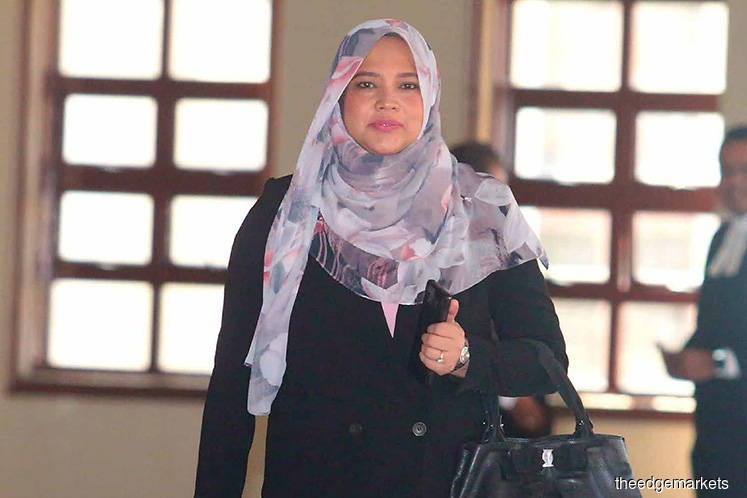 Prosecution witness no. 35: Kumpulan Wang Persaraan (Diperbadankan) (KWAP) vice-president of the legal and secretarial department Azlida Mazni Arshad. (Photographer: Mohd Izwan Mohd Nazam/The Edge)
KUALA LUMPUR (May 15): Kumpulan Wang Persaraan Diperbadankan (KWAP) legal and secretarial vice-president Azlida Mazni Arshad will take the witness stand for the third day running in Datuk Seri Najib Razak 's SRC International Sdn Bhd trial, which enters its 18th day today.
So far, during examination-in-chief by the prosecution, Azlida testified that during the fund's investment panel meeting on July 19, 2011, the panel had reservations about giving the first RM2 billion loan to SRC which is a RM2 company, but it nevertheless relented.
However, when cross-examined by Harvinderjit Singh, the witness agreed that the purported reservations or doubts were not reflected in the minutes of the meeting which she took and produced.
The KWAP legal and secretarial vice-president also agreed with the lawyer while Najib had apparently given the go-ahead to KWAP to consider giving the loan to SRC in the company's letter dated June 3, 211 , it was not tantatamount to an instruction from the former prime minister, but merely an agreement.
Azlida also noted that it was easier for KWAP to extend the second RM2 billion loan because of the government guarantee on the first loan.
She said the first government guarantee was signed by second Finance Minister Datuk Seri Ahmad Husni Hanadzlah on Aug 26, 2011, while the second guarantee was signed by Najib who was also then the Finance Minister on March 27, 2012.
However, there was a slight difference in the process leading to the approval of the loans.
Before the first loan was given, the Finance Ministry issued a letter dated Aug 23, 2011 to KWAP to assure the fund that there was a government guarantee on SRC, three days before the agreement was signed. 
However, for the second loan, the letter assuring the fund of the guarantee was dated March 28, 2012.
Both the letters, which were in accordance with the Government Guarantee Act 1965, were signed by Maliami Hamad who is the secretary of the Loan Management, Actuarial and Money Market Division of the Finance Ministry.
The Edge is bringing the proceedings live.
Users of The Edge Markets app may tap here to follow our live reports.