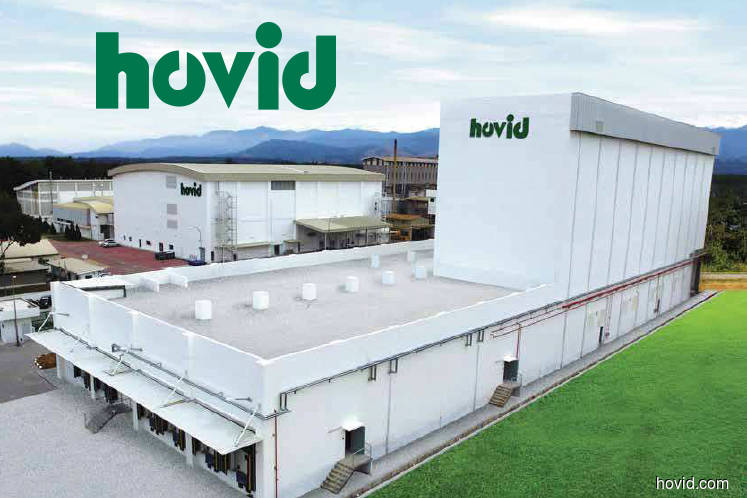 KUALA LUMPUR (Aug 14): Hovid Bhd managing director David Ho Sue San and Fajar Astoria Sdn Bhd, who had jointly launched a bid to take Hovid private, are calling for the withdrawal of the group's listing from the Main Market of Bursa Malaysia. 
In an announcement today, Hovid's board said it had received a letter requesting it to consider undertaking a voluntary withdrawal from the stock exchange. 
The parties have also made an exit offer in the form of a conditional voluntary offer to take over the remaining 20.95% of shares they do not own at 38 sen per share, which was the price at which their earlier offer was made. 
The offerors explained that the delisting request was because Hovid no longer meets the public shareholding spread requirement of at least 25% of total shares in the hands of public shareholders. 
The exit offer is conditional upon the approval of Hovid's shareholders at an extraordinary general meeting to be convened and the approval of the regulators for the proposed withdrawal, the announcement said. The offer is valid for 21 days after the first closing date, which is 60 days after the posting of the offer document.
Hovid shares fell 0.5 sen today or 1.54% to 32 sen, leaving the group with a market capitalistion of RM264.35 million.  
The earlier takeover offer by Ho and Fajar Astoria, which is the vehicle of private equity firm TAEL Two Partners Ltd, had turned unconditional in December last year, when the joint offerors secured more than 67% of the company.  
Ho and Fajar Astoria had made the bid for Hovid on Oct 9 last year. Since making of the offer, the acceptance threshold had been lowered twice, from 90% to 75%, and later to 67%.
The offerors had also extended the cut-off date for the offer three times previously.